BILLINGS — Late bloomer could be one label that would aptly describe Laurel senior basketball player Alyse Aby. But there are others, as well.
She's a realist, in terms of knowing her own strengths and weaknesses.
"I've never been a super-high scorer," Aby said. "I've scored probably 20 points twice in my whole career."
Consistent, yes, she is that. She's scored 15, 11, 15, 15, 17, 15 and 20 points so far this season.
Diamond in the rough? Absolutely, particularly in the mind of Locomotives coach Buddy Windy Boy.
Aby might not be a household name when it comes to Montana high school prospects, and she might not have had the gaudy numbers in previous seasons that would make her one. But Windy Boy believes Idaho State got itself a good one in signing Aby just before the start of this season to play Big Sky Conference basketball in Pocatello next year.
"I think a lot of people overlook the intangibles," Windy Boy said. "Like, you don't always see somebody making a nice defensive stop. It's always the offensive highlights you see. Coaches, they do see things like that. I think that's what Idaho State saw in her and I'm certainly proud of her. You don't have to average 20 points to go play in the Big Sky."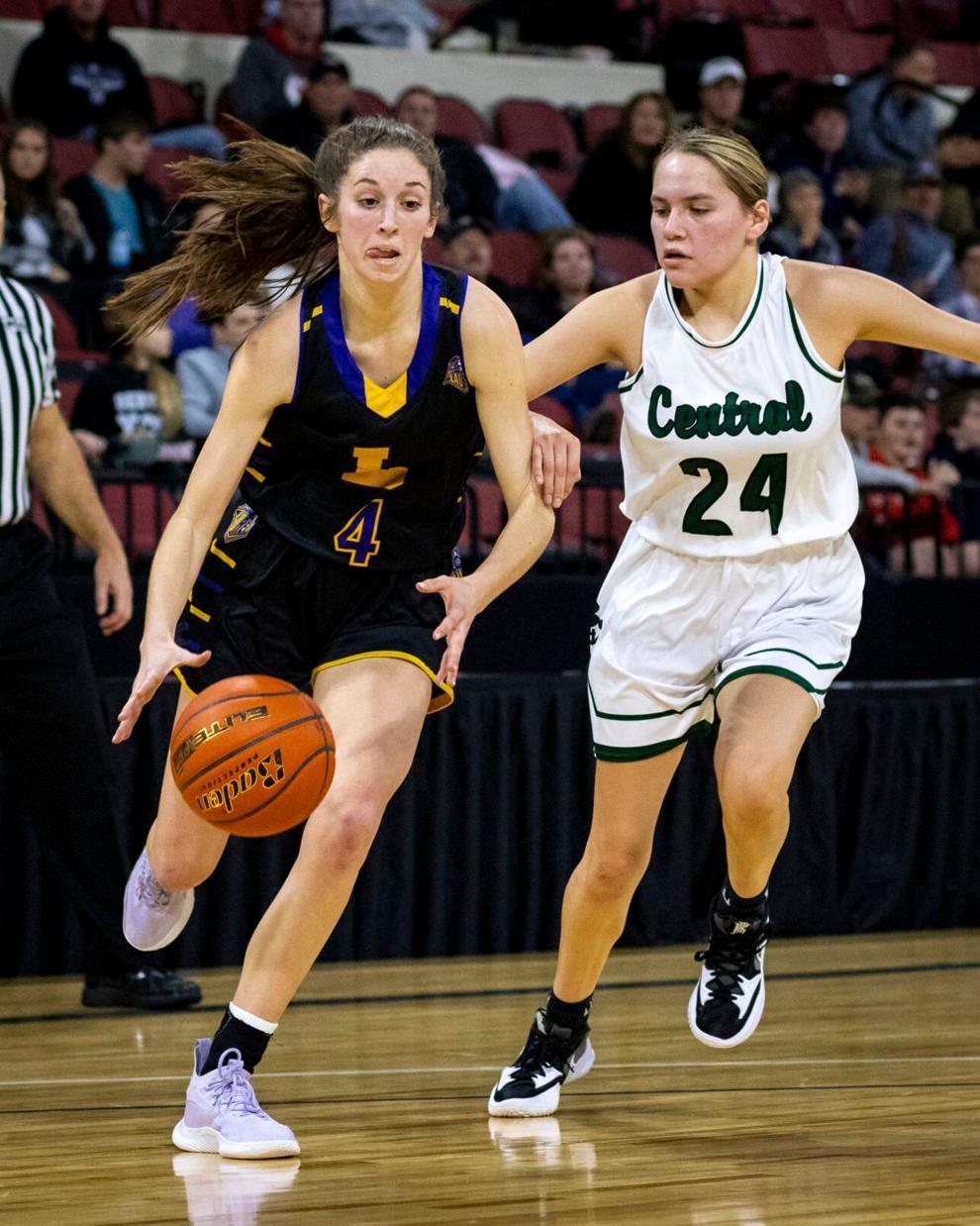 Windy Boy is in his second year as the Locomotives' head coach, but he's been in the program for four seasons. His career path at Laurel has coincided with Aby's, and he's watched her go from averaging slightly more than eight points per game as a sophomore to 15.4 this season.
He's also seen her morph her game from an undersized post to what she is now: A facilitator with the ball, a player who prefers to drive and dish to create shots for her teammates and take her chances when they come.
"It's fun to see the growth, it really is," said Windy Boy, who emphasized that Aby demands excellence from herself and her teammates, another selling point to coaches at the next level. "If you've been around coaching, to kind of see those ups and downs of how a player develops, then once they keep raising their own bar, that's the kind of stuff that makes you appreciate being a coach."
Aby, whose brother Eli plays football at Montana State, raised her own bar with some outside help. After her freshman season, Aby began training with Brett Morehouse, a former high school and college coach who later began training basketball players as a business venture.
Meeting once a week, the pair initially focused on improving Aby's footwork, doing those type of drills almost exclusively for a year before they advanced to more technical basketball skills. Besides helping her become a better offensive player, Aby's extra work has paid off in other areas: She averages 5.4 rebounds, 4.7 assists, 5.4 steals and 1.0 blocks per game.
"I was not very skilled coming into my sophomore year," Aby said. "But (Morehouse) helped me literally in every single way that a trainer can help a kid."
With additional contributions from Emma Timm (15.1 ppg), Kaitlyn Dantic (10.6 ppg), Sannah Windy Boy (8.3 ppg, 6.0 rpg) and Kaiya Graves (7.6 rpg), the Locos (7-0) are off to one of their best starts in recent memory.
Laurel is No. 4 in this week's 406mtsports.com Class A rankings, with a big matchup coming Friday night against top-ranked Billings Central (6-0) at First Interstate Arena at MetraPark.
The Locomotives haven't reached the state tournament since the 2018-19 season, and they seemed poised break that skid last season. But they bowed out of the Eastern A tournament after three games, the final defeat a 28-point loss to Hardin.
Aby said last season's ending has been a motivating factor for this year's team.
"We talk about it a lot," she said. "Our coach kind of preaches to us that we're only as good as our last game, and our last game last year was getting beaten by 30 points. It's definitely still in our minds. We haven't forgotten about it."
Aby's chance to play in the Big Sky was a recent development for her. The University of Montana was the first conference program to make contact, reaching out to her last June after she attended a Lady Griz camp. Idaho State coaches weren't on to Aby until July when they saw her play in an AAU tournament in Alabama.
Aby's value may not transcend to a stat sheet, but to Montana and Idaho State, at least, seeing her play was believing. Aby doesn't blame anyone for not believing; for the longest time she didn't consider herself a Big Sky Conference player, either.
In a way, she's surprised herself.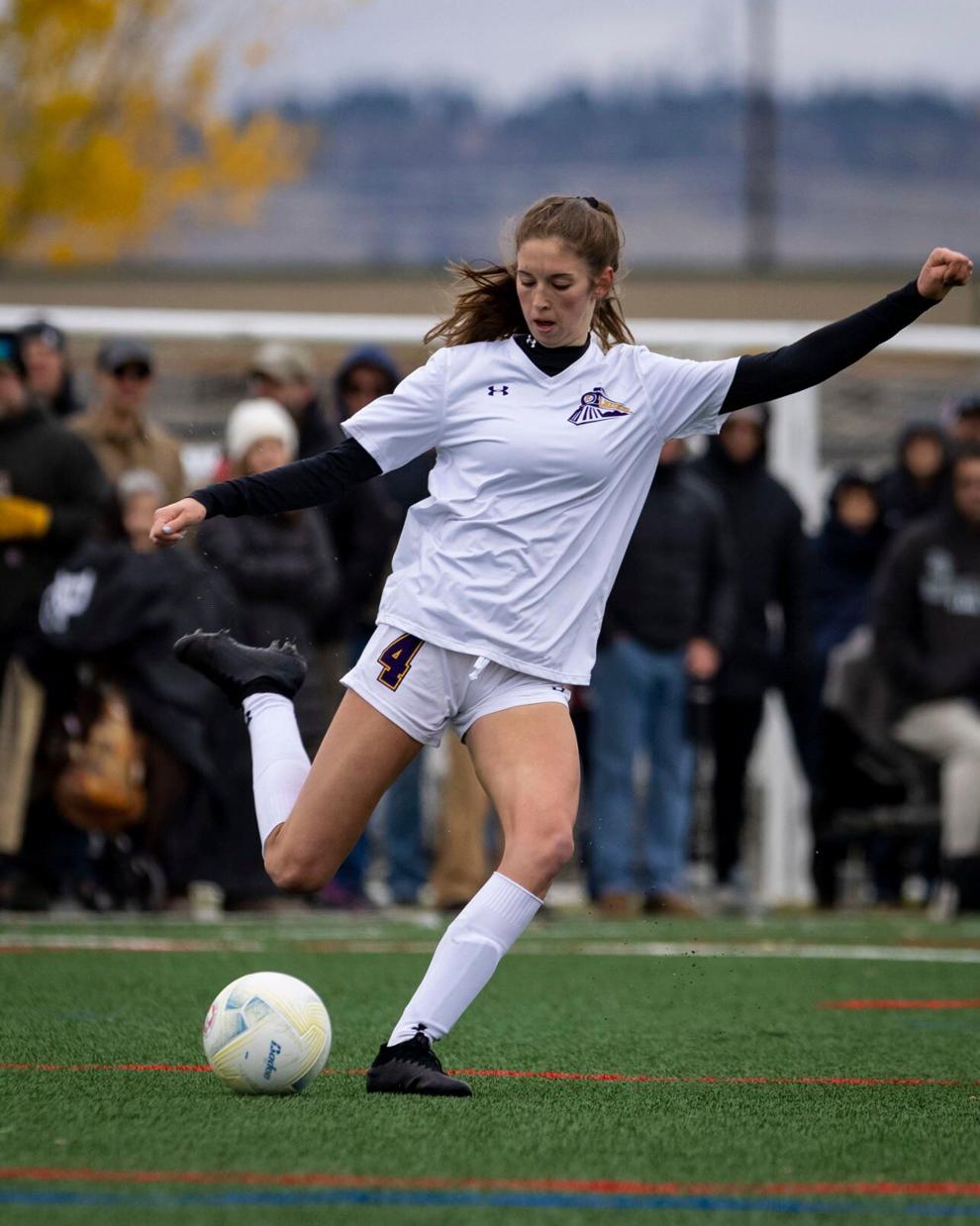 "I didn't ever really think it'd be possible to play at that level," she said. "I didn't really work that hard my sophomore year, but then I started realizing how much I actually did want to play at that level. So then I started working harder for it.
"I didn't think it would happen at all, because this summer I didn't have any offers from those schools. So I just put in the work in the summer trying to get better, and it was really nice to have a school notice me at AAU, and that I actually have a chance to play there."
Aby stands 5-foot-11, and is a three-sport athlete where she's earned four letters in soccer (to go along with three Class A state championships) and will finish her basketball career with a fourth letter in that sport, as well. She'll earn her third letter this spring in track and field, a sport in which she has eight top-6 state finishes, including as a member of the 2021 state championship winning 1,600-meter relay team. The Laurel girls won the team title that year, as well.
An athletic player with length, untapped potential, and in a few months the time and energy to focus all that on one sport, is enough to overcome any lack of eye-popping scoring numbers. Windy Boy thinks Aby is just waiting for a chance to shine.
"She gets a chance to focus on one sport, one craft," he said, "the sky's the limit. She's going to do good things."