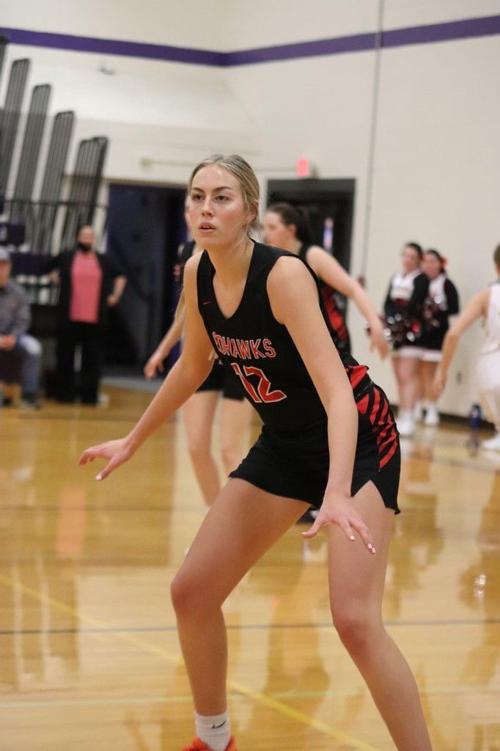 BILLINGS — One of Mandi Carver's main recruiting goals has been to sign a player from Montana. For seven seasons, she was unsuccessful. She finally got one last year.
Carver is the associate head women's basketball coach at Fresno State. She's from Dillon, so she has connections to Montana recruits that most other California college coaches do not. Finding those players is the tough part.
For one, there's a small percentage of high school girls good enough to compete at the Division I level. They also have to fit the Bulldogs' style of play at positions of need. Perhaps the most challenging part is finding a player willing to venture far away from home to Fresno, a city of about 500,000 people (roughly five times bigger than Montana's largest town, Billings).
Last year, Carver was introduced to Froid-Lake's Sydney Dethman.
"She checked all of those boxes," Carver told The Billings Gazette and 406mtsports.com. "Syd was kind of an undiscovered gem."
Dethman committed to Fresno State in April, and she signed in November. The Froid senior is excited to travel 1,500 miles southwest to continue the Dethman family's successful college legacy.
"I'm ready for all that sun. I'm excited to be in a city," Dethman said. "It's cool that I get to do this and represent such a small town in Montana."
Dethman's mother is Jaimie Wichman, an Australia native who played basketball at Miles Community College and the University of Oklahoma. Her father, Andrew Dethman, also attended both of those colleges and competed in the high jump. Her sister, Mackenzie Dethman, is a sophomore on the Rocky Mountain College women's basketball team. Her brother, Mason Dethman, is a freshman at Froid and the starting quarterback for the 6-Man state title-winning Froid-Lake football team.
"Growing up, all three of us, we'd always be out shooting, we'd go run. We'd push each other," Mackenzie said. "Our parents have always been our biggest supporters. They've always pushed us to be our best."
Sydney Dethman played with her sister at Froid-Lake for three years, beginning when she was in eighth grade and Mackenzie was a sophomore. Like many siblings, the Dethman sisters were competitive when they played together, often fouling each other hard in practice and bringing their frustrations home.
Despite their skirmishes, Mackenzie misses being on the same team as her sister and would have loved for Dethman to sign with Rocky. Dethman thought about it but didn't strongly consider playing for the Battlin' Bears, and Mackenzie understands.
"It wasn't for her," Mackenzie said. "She wanted to go bigger."
Dethman agreed, saying, "I wanted to push myself more." Coaches from Butler University expressed interest in her during one of her summer AAU tournaments in Indiana, and she considered committing to the Big East school located in Indianapolis. Butler was one of several DI schools to recruit her, she said.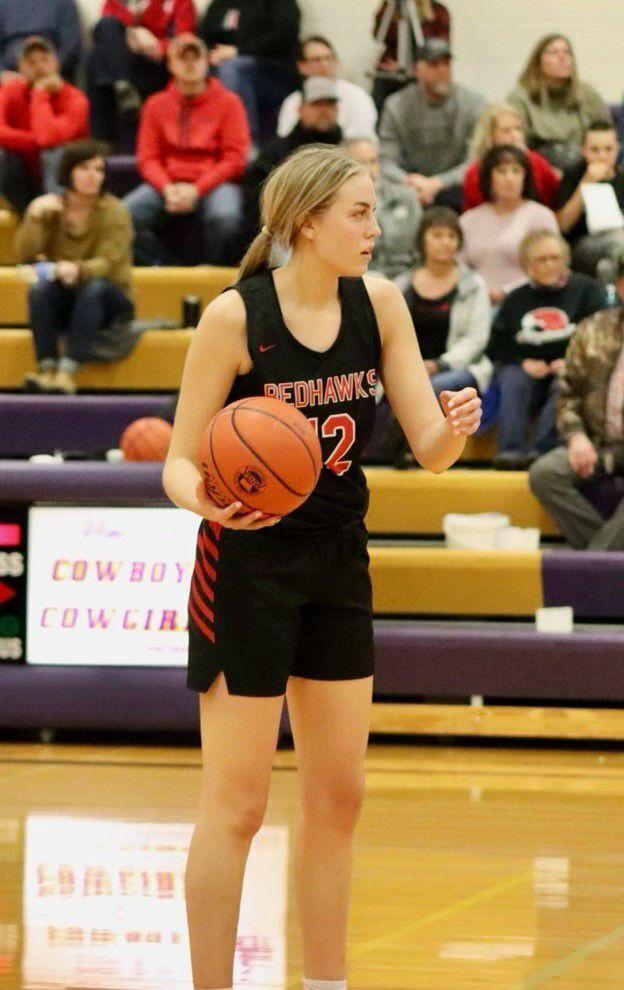 Dethman could have played for another Mountain West program, such as Colorado State or Wyoming, and most of the conference's schools are closer to Froid than Fresno is. But staying close to home wasn't her top priority.
In addition to Indiana, Dethman's AAU tournaments have taken her to Arizona, California, Georgia and Texas, so she's used to being in distant, warm places. The coronavirus pandemic has prevented her from visiting Fresno, but she didn't need to step foot on campus for it to feel like the right destination.
"I've played against major DI athletes, so I think I've prepared myself enough to be ready and know what's going to happen at that next level," Dethman said. "In a sense of not knowing many people, that is what I'm kind of nervous about, but I know the team is a family environment, they're together, so I'm not too worried."
The warm weather and large population played major roles in Dethman's decision, as did Fresno State's science programs (she plans to go into optometry). Like most sports recruits, the main selling point was the team she will join.
Carver touted Fresno State's embrace of "positionless basketball," where every member of the team can dribble, shoot and defend all five positions. Dethman has enjoyed and exhibited that style of play throughout her career.
Despite standing 6-foot-2, Dethman isn't a center or even a power forward. She's too good with the ball in her hands on the perimeter to be confined to the post.
"She's long and lengthy and can handle the ball and play multiple positions," said Carver, who also praised Dethman's shooting ability and maturity.
This season, Dethman is averaging about 16 points, six rebounds, three steals, one assist and one block per game. She is shooting more than 52% from the field, 22% from 3-point range (on two-plus attempts per game) and 75% from the free-throw line.
"You're lucky if you have a 5-8, 5-10 point guard, let alone a 6-2 point guard," said Froid-Lake coach Lance Brekke. "Certainly doesn't happen every day, or every 20 years, especially in smaller Class C schools."
The Redhawks (11-4) are looking to reach the State C tournament for the first time since 2018, when they lost to eventual champion Box Elder in the semifinals. The then-sophomore Dethman and her sister helped Froid-Lake capture the third-place trophy.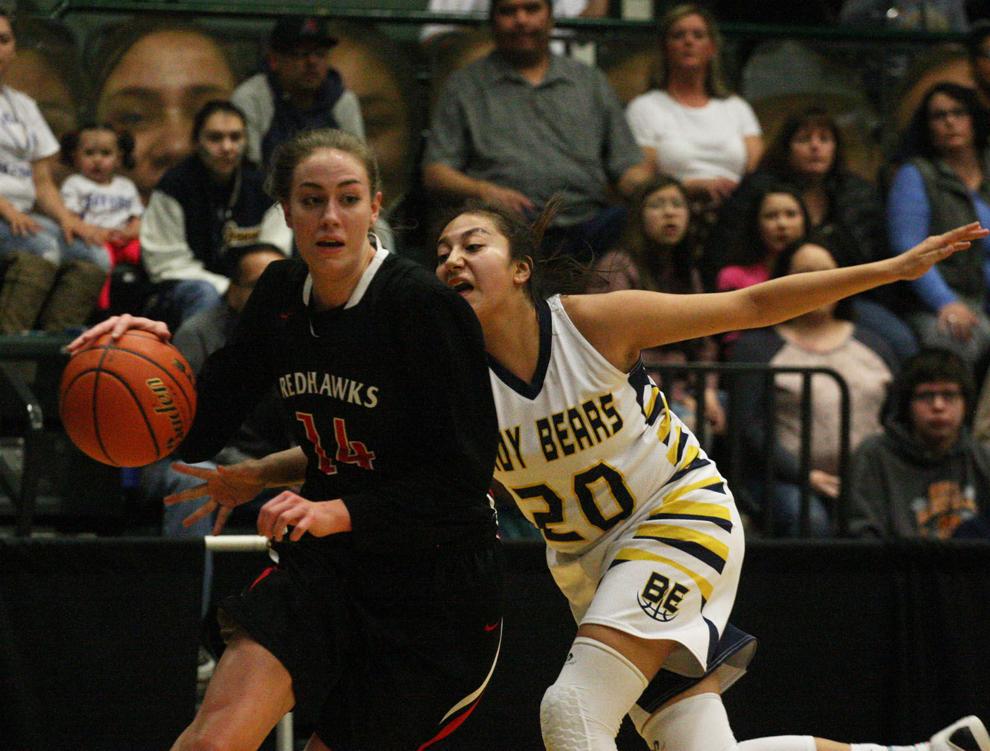 College coaches like Carver were not concerned about Dethman's small-school status because she's played so much, and so well, at the AAU level. The biggest question: Would Dethman be willing to move to Fresno? Most far-away recruits sound unsure when Carver asks. Not Dethman.
"She was like, 'Yep, totally fine with it,' " Carver said. "I think she has a little bit of an adventurous spirit."
Carver played basketball at Idaho State. While Dillon is a Class A program, the leap from Montana high school basketball to DI is significant regardless of school size. Carver is looking forward to passing along insights from her playing days to Dethman, her first Montana signee.
"I probably have a better sense than anyone about how hard it is," Carver said. "I'm so excited about it."