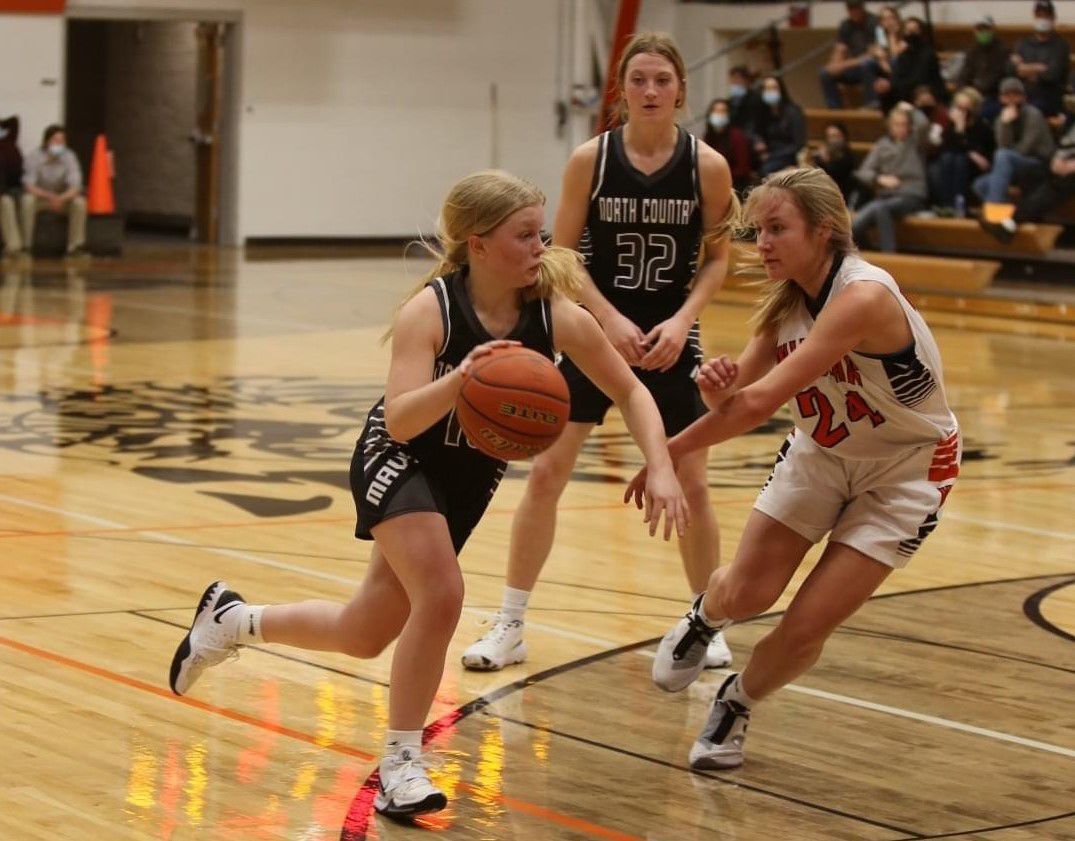 BILLINGS — Silver linings in the coronavirus pandemic have not been easy to find. The Saco-Whitewater-Hinsdale girls basketball team found one earlier this season, and it initially looked like a bad break. 
The team, a Class C cooperative known as the North Country Mavericks, was scheduled to play at Dodson on Jan. 22 and host Circle a day later. COVID-19 forced both opponents to call off the games, so the Mavs went searching for other teams to face. They ended up traveling to Melstone on Jan. 21 and playing at home against Malta two days later.
Malta was ranked No. 5 in the 406mtsports.com Class B rankings at the time, while Melstone was No. 2 in Class C and had not yet lost all-state star Draya Wacker to a torn ACL. None of North Country's players had beaten Melstone in their careers up to that point.
They broke through with a 56-53 win in double overtime on Jan. 21. Two days later, the Mavs edged Malta 50-46. A team that hadn't reached the state tournament since 2015 had improved to 8-0, with arguably the two most impressive wins of any Class C team up to that point.
"That weekend, we realized truly how good we can be," said North Country coach Amber Erickson.
The Mavs are mainly focused on breaking that six-year state drought, and they'll get that chance at this week's Eastern C divisional tournament in Sidney. Now 18-0 and No. 1 in Class C, the Mavs have many reasons to think about a state title.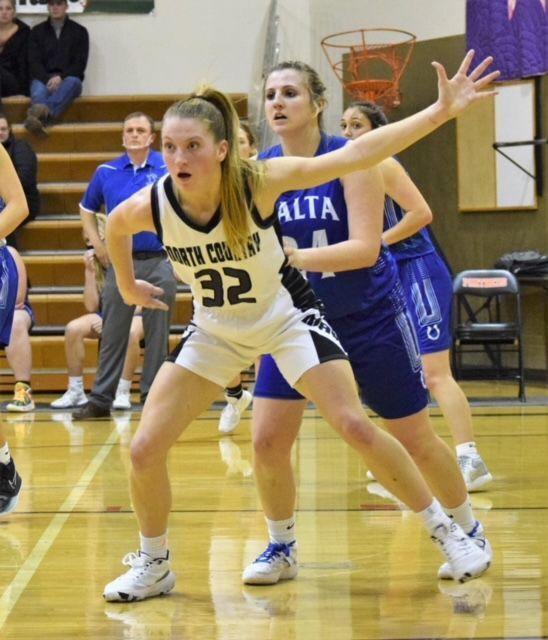 "I've known from the start how special this team is," said Hinsdale senior Kaitlyn McColly. "Every single player that comes to practice wants to be there, so it makes this atmosphere of high intensity, and everyone's wanting to get better and better.
"We've all formed a bond that's so close."
Whitewater senior guard Kia Wasson, Saco junior Jaycee Erickson and Saco freshman Teagan Erickson echoed McColly about the team's bond (Jaycee and Teagan are sisters and Amber's daughters). Playing together for many years has helped strengthen their chemistry, and there's a chicken-and-egg relationship between success and togetherness. It's hard to hate your teammates when you're winning, especially in perhaps the most successful season in the history of Saco, Whitewater or Hinsdale girls basketball.
Saco and Whitewater formed a co-op in 2014. Hinsdale joined in 2015 as part of an emergency co-op, and the program became the North Country Mavericks a year later.
Saco-Whitewater made consecutive State C title games in 2010 and 2011, losing to Fairview 58-42 in the first appearance and beating Harlowton-Ryegate 38-37 in the second.
"It inspired me," Jaycee said. "I was like, 'When I grow up, I want to be a leader like them and I want to work together with my team and I want to get to where they were.'"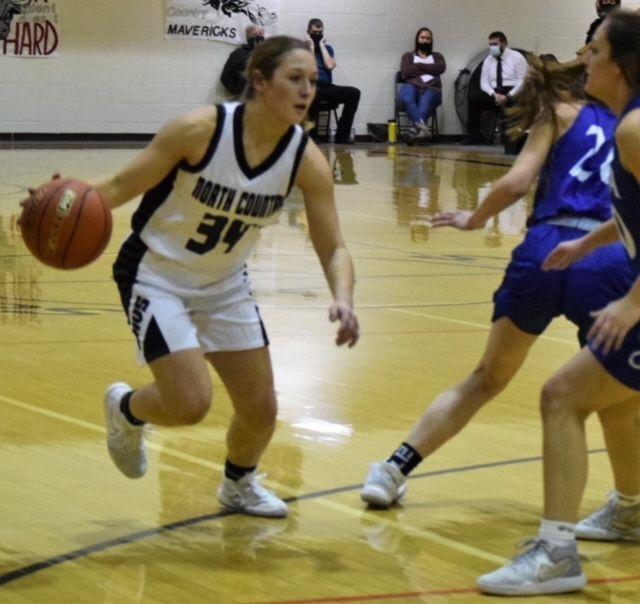 Hinsdale lost to Belt 63-18 in the 2014 championship game, and the Saco-Whitewater-Hinsdale emergency co-op lost to Gardiner 55-48 a year later (Whitewater also lost in the 1994 and 1995 State C title games).
"It was really fun watching our Hinsdale team take second at state" in 2014, McColly said. "When the Mavericks formed, I always thought that it'd be really fun to be a part of the first Maverick team that made it to state."
Not only is this year's team close to becoming the first North Country team to make state, it might be as good as those 2010s squads, if not better.
"I look at my players that I have now on this team, and I look at the players that I had on the (2011) state championship team, and I think, gosh, we have the pieces to do it," Amber Erickson said.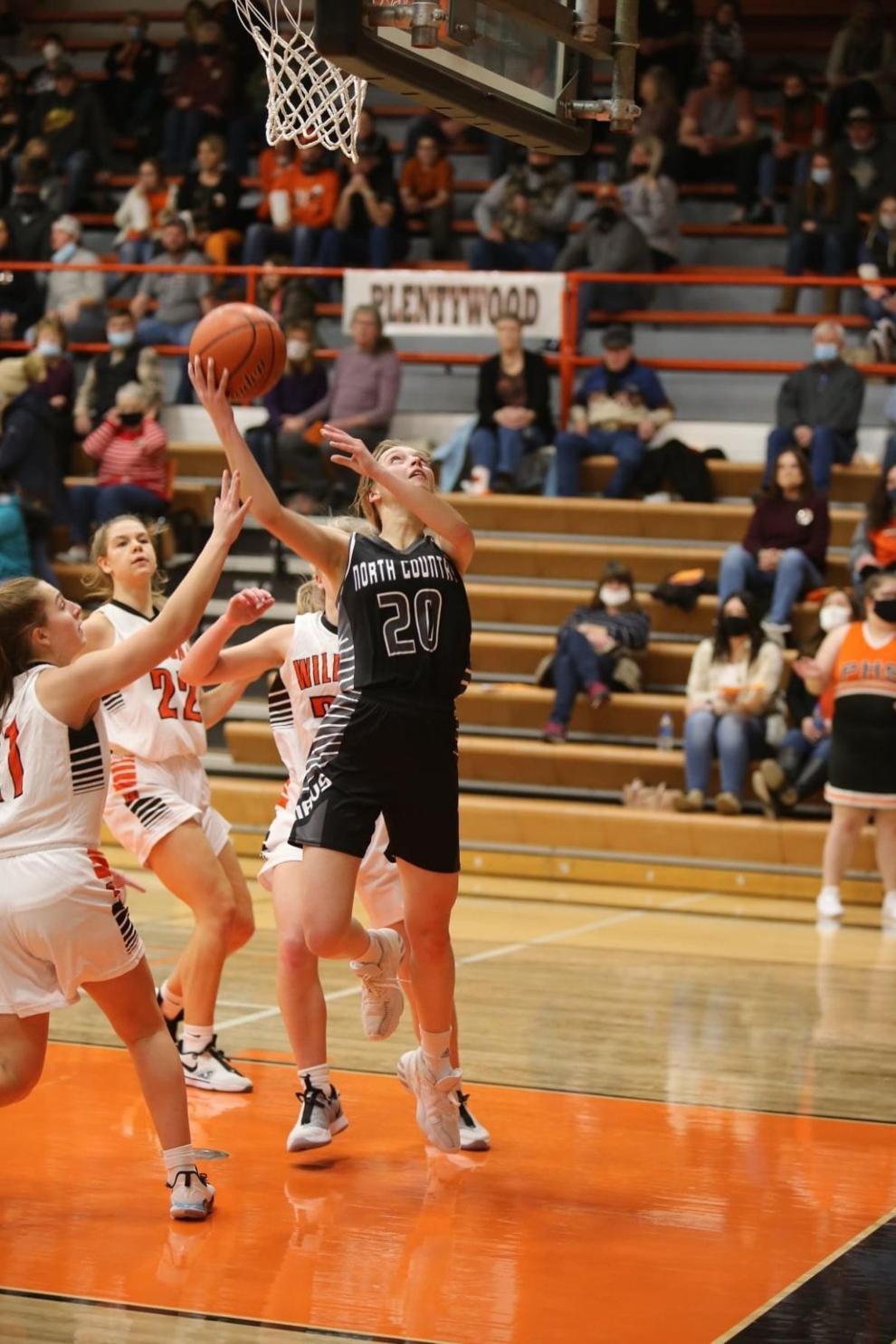 This season's Mavs — who have eight players from Whitewater, five from Hinsdale and three from Saco — have done it with depth. McColly, Wasson and Jaycee Erickson all average around 12 to 13 points per game, while Teagan Erickson, sophomore Kora LaBrie and freshman Paige Wasson (Kia's sister) hover around six per game.
Individual scoring stats only tell a small part of the story. Players like Teagan, Paige and Kendall Scheffelmear have controlled the glass and anchored the defense (the Mavs have scored 60.1 and allowed 27.3 points per game).
It's impossible to know exactly how good North Country would be this season without Teagan, Paige and Scheffelmear, but it's telling that the Mavs have significantly improved upon their 13-9 record from last season, when those "triple towers," as Jaycee referred to them, were eighth graders.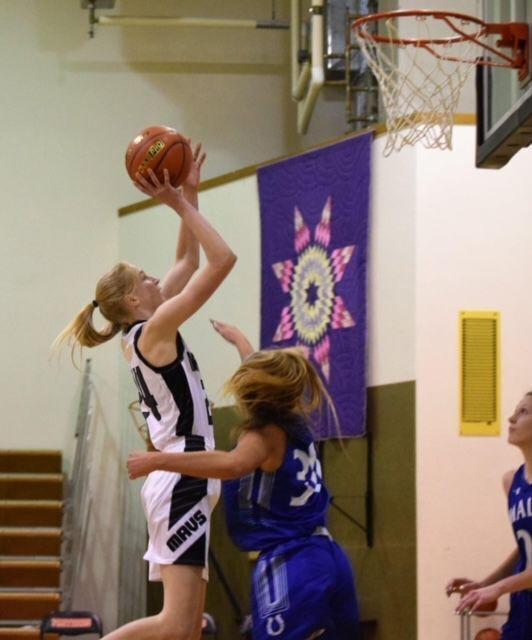 "I knew my top three were ready to compete at any level," Amber Erickson said, referring to Jaycee, McColly and Kia Wasson. "I just wasn't sure (about the) freshmen. They're tall and lanky, and high school varsity basketball is physical. They have really surprised and surpassed my expectations of being able to handle the physicality of the varsity level."
A combination of talent and timing might just be enough for the Mavs to contend at the State C tournament, which will run from March 10-13 at Lockwood High School.
"In the past few years, there were always girls that played just to be active or played just to be part of a team," McColly said. "All the girls who are playing (this year) love basketball, all the girls who are playing love every other girl on the team, so it makes it just a really fun atmosphere. There's no tension between any of the girls."
While Amber believes this team can contend at state, she's only focused on divisionals, specifically the opener against Circle at 9 a.m. Wednesday. Plus, there are imposing teams across the state, and No. 8 Melstone and No. 10 Plentywood are the only Class C teams North Country has played this season that are currently ranked.
But the Mavs are hopeful, thanks to their wins over Melstone, Malta, Plentywood and Scobey (a team that's been ranked this season and is 15-4) and to the work they've put in during enjoyably competitive practices.
"Even though we're from different towns, it's like we're all just one family," McColly said.