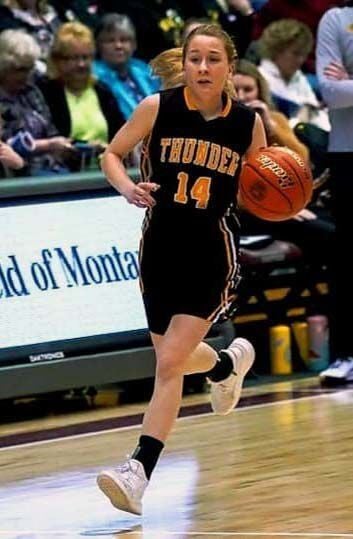 WILLISTON, N.D. — Westby-Grenora girls basketball standout Elizabeth Field has signed to play basketball for Williston State College under longtime Montana high school basketball coaching legend Bill Triplett, the Tetons announced Friday.
Field, who lives in Grenora, North Dakota, averaged 12 points, five rebounds, four steals and four assists per game. She was Class C all-state as a sophomore and a junior.
"We are very happy to announce that Elizabeth chose us," Triplett said. "We love the fact that she really gets after it on defense and that she pushes the ball up the floor in transition. She can break down full court presses with her speed and ball-handling skills which is huge in today's game."
Triplett is in his first season at Williston State. He spent 21 years at Reed Point and has a 433-52 high school coaching record in Montana, where he won two state titles.