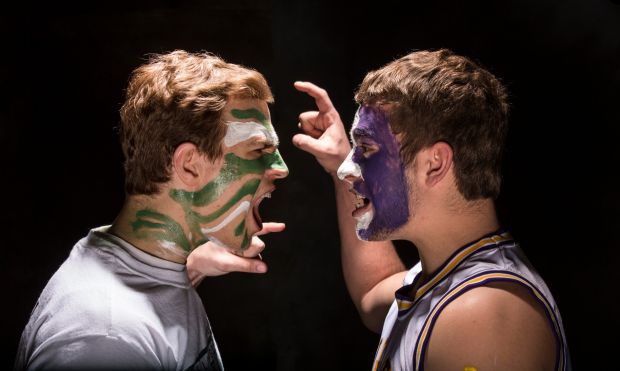 Yellowstone County's high school sports rivalry between Billings Central and Laurel is Montana's best, according to fan votes in the "Quest for the Best" contest.
The Central-Laurel rivalry, which topped GazPrepSports' rivalry rankings a couple summers ago, led the voting from the beginning, ultimately receiving nearly twice as many votes as the second-ranked Senior-West matchup in Billings.
The Hi-Line series between Malta and Glasgow finished third in the voting.
You have free articles remaining.
The top 10 featured four rivalries from Class AA, two from Class A, two from B and two cross-class matchups.
In order, the fourth through 10th ranked rivalries were: Helena Capital vs. Helena High, Billings Skyview vs. Billings West, Great Falls High vs. Great Falls CMR, Miles City vs. Glendive, Missoula Loyola vs. Florence, Lodge Grass vs. Hardin and Butte vs. Butte Central.
Rivalries are an integral part of sports, perhaps one of the best parts. All of these are unique and special, but the intensity and competitiveness of Central-Laurel takes it a step above.
As winners of the contest, each school will receive $500.