It's not new for school districts to have trouble finding enough bus drivers. But athletes staying home because there's no driver to take them to a competition? That's new. 
Billings schools had to pull out of a handful of junior varsity events last week because they weren't able to get a driver and bus from one of several private coach companies they contract with. 
Nor was a driver available from First Student, the company that handles regular school day busing; from any private companies the district contacted outside of Billings; or from public school districts as far away as Butte. 
"Mostly the responses I got back were no, and we are short too," said School District 2 Activities Director Mark Wahl. "Everybody kind of worries about this because it's becoming more and more of an issue."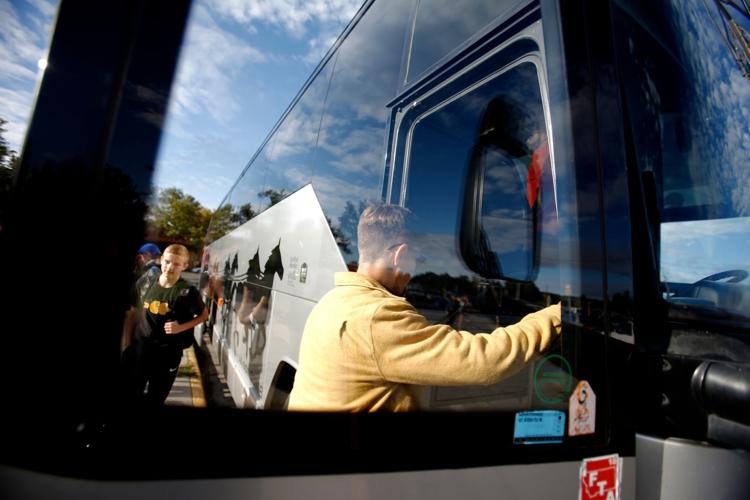 Rural districts have scrounged for bus drivers for years — it's not uncommon for a superintendent to have a commercial driver's license and drive a bus. In AA schools like in Billings, more routes and more activities have stretched larger labor pools. 
"I think it's pretty common in the big communities in the state," said Great Falls Activities Director Mike Henneberg. 
Last year, Great Falls had to borrow a bus and driver from Power Schools, a class C district 25 minutes up I-15. But in a state the size of Montana, that's a short trip. 
Distance runs
SD2 occasionally has to book multiple bus drivers on long trips, like Missoula, because of regulations limiting how much time drivers can spend on the road. 
That's just how Montana works, especially for the 14 AA schools; if you want to find comparable competition, you have to hit the road. 
"You have to be cognizant of the hours and the trips (drivers) are taking," Wahl said. That makes it difficult for coach companies to commit drivers ahead of time. 
First Student does some busing for close-travel games, but they're primarily built to handle in-town travel, not long-haul trips — and their first priority is getting kids to and from school.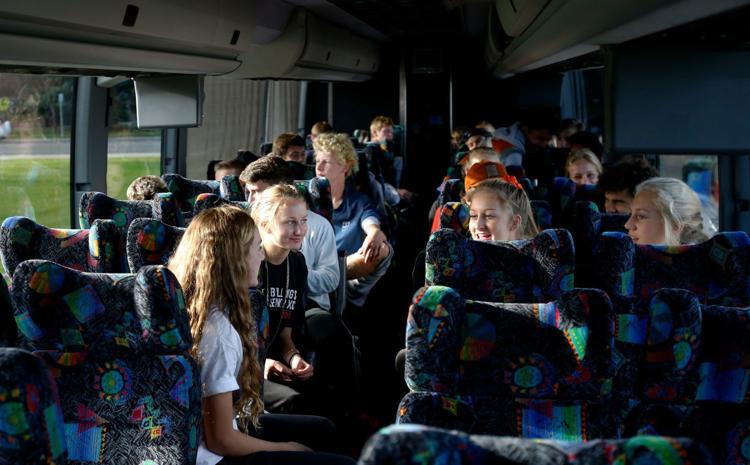 "During the week, we have to always work around their routes," Wahl said. 
When desperate, SD2 looks at private companies based outside Billings. But that jacks up the cost, and the district gets billed for travel to and from Billings in addition to the activity trip's route. 
Regular routes
In late August, Shepherd Schools put out a plea for bus drivers on their Twitter and Facebook accounts, saying the district was at a "critical staffing point."
Superintendent Scott Carter said that it's not a new problem, but it's unusually tight this year. The district is down about three drivers compared to the end of last school year. 
"We can cover all our routes, morning or afternoon, but we really get into a bind if it's an athletic activity or something that takes a driver away from their assigned route," he said. "We're always tight for bus drivers, as is everybody ... It's a little worse right now."
There aren't easy solutions, and most revolve around money. 
"We've tried to up our pay some, but really when you can only promise someone three or four hours of work a day it's not worth their time for them to come out from Billings," Carter said. "If they have their CDL they can make a lot more in town."
"If I could make them full-time employees with a health benefit coverage, they'd be more apt to do that. But that takes more money, and money and schools don't always go together."
In the same survey, 43 percent of respondents said that a driver shortage was "getting much worse." About 2 percent said it was getting better. 
He said Shepherd has tried some new advertising techniques this year and is offering paid training. 
"We'll take someone even without their CDL," Carter said. "We'll hire them, pay them while we work with them to get their CDL."
There aren't clear solutions for Billings either. The district has looked at combining busing with other schools when it can. Parent transportation is tricky; the district requires a whole team to have access to transportation, so if some kids can't get a ride, it becomes an equity problem. 
"We don't take canceling events lightly," Wahl said. "We know it's frustrating for parents and kids."