Kevin Layton to coach the boys and girls programs at Custer County District High School.
MINOT, N.D. — Wolf Point cross country runner Christian Bird Hat has signed a letter of intent to run for Minot State, the Beavers announced o…
The Montana High School Association determined the spring 2021 state sites and most of the 2021-22 locations.
Westby-Grenora will offer 10 sports during the 2020-21 season.
Lockwood High School opened its doors in the fall of 2019 with just freshmen students. This is what it was like to start an athletic program f…
It would be easy for Sam Fulbright to dwell on the past, considering how close he came to winning a state track title. But he's focused on a b…
Seven of MSUB's latest cross country/track and field signees are from Montana.
"She just showed up every day to run," Senior cross country coach Sarah Lord said, "and none of the rest of it mattered. She was just focused …
One cracks jokes at the starting line, one is by-the-book and one dabbles in about anything.
A suspended senior track season did not prevent Ali Cunningham from signing with a college program.
The reigning Class A state boys cross country champion will compete in the Big Sky.
Cameron Barber was hoping his 15 athletes out for track and field would have a chance to make history like their other classmates this season,…
The Lions were days away from their first game in school history when the spring sports season was canceled for everyone across the state.
Watching the Eastern A basketball tournament two months ago, Lockwood AD Tony Derrig saw it in a whole new light.
Four freshmen became the first Lockwood Lions to compete at a state event in October 2019.
The eight members of the Lockwood volleyball team made sure to make memories during their first season.
Beau Malia will always remember the moment three Lockwood wrestlers entered the Metra with the Parade of Athletes at the state wrestling tourn…
There's still another season before they get to play a varsity schedule, but coach Bobby Anderson is proud of the strides his squad made in th…
In their first season, Rob DiGiallonardo thought it was important to establish a tradition with a legacy number in honor of the year they started.
Taking their home court for the first time, coach Robert Tedlund reminded his players that they were making history.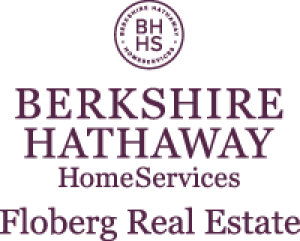 Susan B. Lovely - Berkshire Hathaway Home Services Floberg Real Estate
The nine coaches have been in charge of football, basketball and track, just to name a few sports.
 Simon Hill of Kalispell Glacier honored with the award.
Oregon's running programs don't have any Montanans. That will change when Terra Trom joins the Ducks in the fall.
One athletic director, two assistant coaches and 12 head coaches are finalists for NHSACA national honors. 
FORT SHAW — Mark Yoakam, a longtime coach at both Glasgow and Corvallis, was recently selected as Montana's 2020 inductee to the National High…
Each day leading up to 2020, the 406 MT Sports staff is sharing a different story and why it's our favorite from the past year.
BILLINGS — Billings Senior's Jesse Dimich-Louvet placed third in the men's 5,000 meters 15-18 division at the USATF National Junior Olympic Cr…