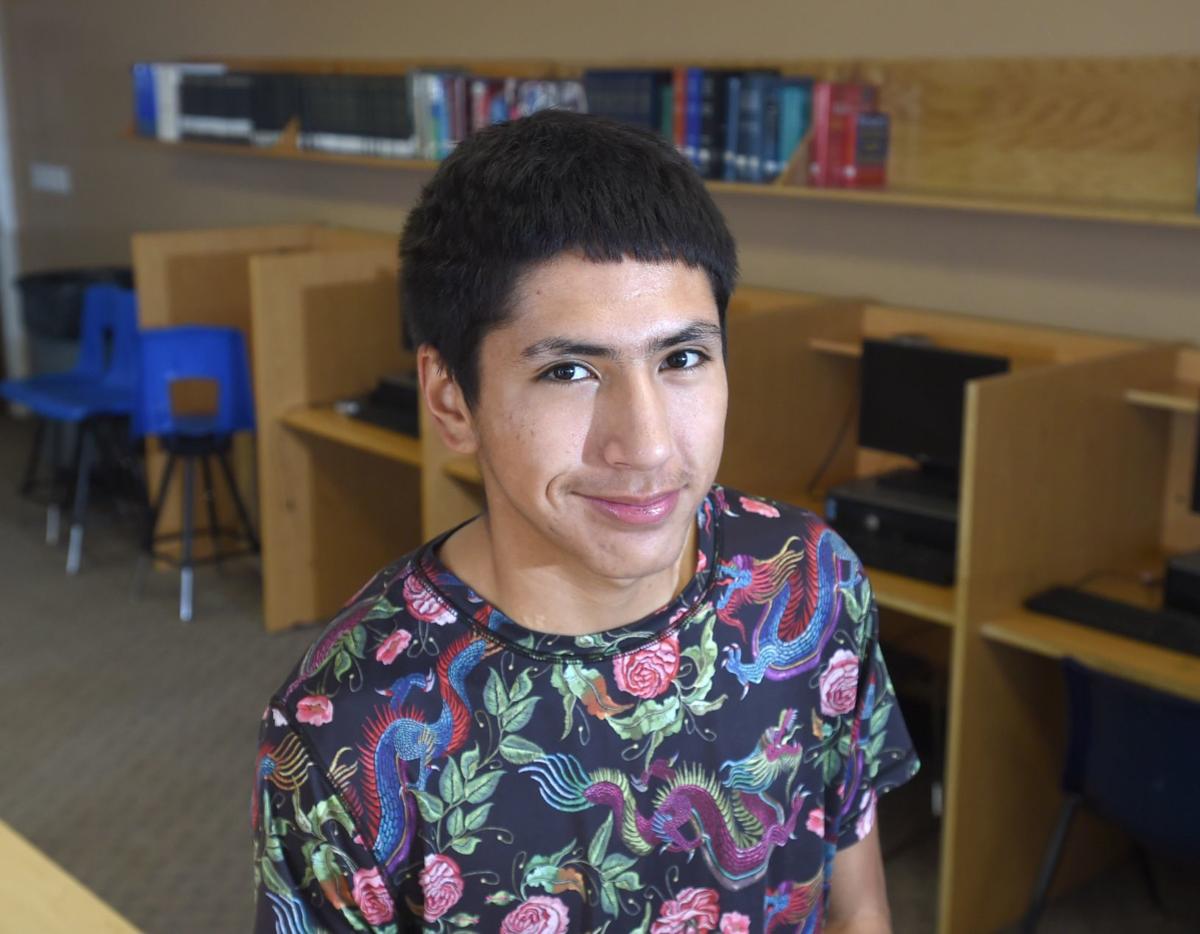 Cyrus Caufield likes to draw or paint things that inspire him. 
The Plenty Coups High School junior can trace out his future, with plans to attend an art school in Santa Fe, New Mexico, with strong ties to American Indian art. He can look back at his past; he spent much of his childhood raised by grandparents and caring for younger siblings while his parents struggled with substance abuse. 
"He's seen a lot," said his grandmother, Dorothy Whiteplume, who also teaches art at Plenty Coups in Pryor. "It hasn't held him back. He's used it to go forward."
Caufield earned student of the month honors earlier this year, with teachers noting his effort and attendance. 
He kept that up while both running cross country and playing football, alternating between wide receiver and quarterback. Caufield would finish running during cross country practice, then run to football practice. 
He'd been running cross country since eighth grade, enjoying the repetition and release of the sport.  
"It got a lot of stuff off my mind," he said. 
Art
Caufield began drawing and sketching as a young child, with inspiration from public television art personality Bob Ross. 
"Art has always been a part of my life," he said.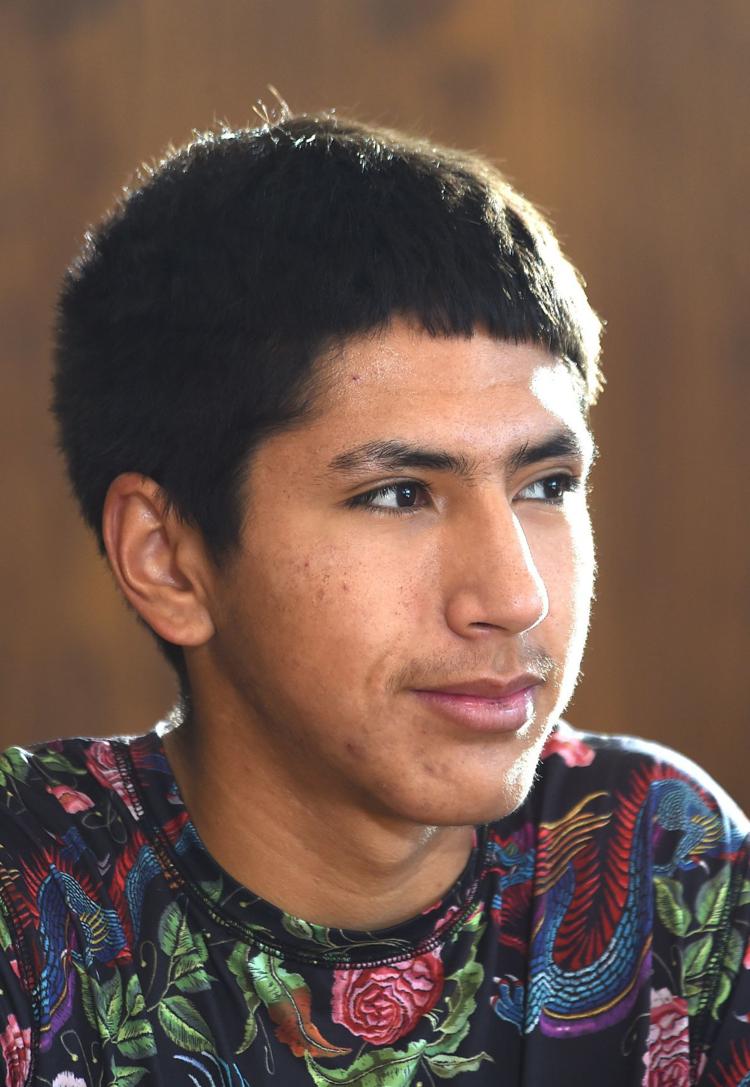 More recently, he has been developing his interests in painting, focusing on portraits and landscapes like the Pryor Mountains that loom south of the school. 
Caufield tries to focus on subjects with deeper meaning — "something that stands out to me or that I look up to," he said. 
He has stayed in touch with artists like Pease for guidance as he tries to develop his passion into a career. 
"He has potential, natural talent," Whiteplume said. But, he's not flashy. "He doesn't like spotlight attention."
Growing up
Caufield has six younger siblings. Amid family struggles, he took on significant responsibility to care for them. 
"I didn't know how to take it all in," he said. 
As he's gotten older, he's focused on trying to set a good example for them — to be a good student and stay involved with activities like athletics. 
Education is a deeply rooted value in the Caufield family. His great-grandmother, Betty, was a longtime educator in Pryor and was influential in bringing Head Start to the Crow Reservation.
She died in 2015, but Caufield remembers her lessons. "She explained a lot to us what it meant to keep it going," he said. 
Caufield has also had a chance to learn outside of the traditional school setting. In 2015, he attended Native Youth Art in Action, a program hosted in Butte that was co-founded by Crow and Northern Cheyenne artist Ben Pease. There, he learned from noted American Indian artists like Pease and Howard Martinez.
"He really improved throughout the first few days with his work," Pease said of Caufield. "It just seemed like he was taking leaps and bounds, almost like a sponge with soaking up new information."
The program didn't focus only on artistic media and skills, but also on things like how to speak about one's artwork, how to write about it, how to price it — "the things that you don't really learn as an artist."
Caufield especially shined in his willingness to learn about the practical side of art as a business. 
"He had his ears and his eyes and his mind open the whole time," Pease said. "(He showed) some of those qualities that it takes to be a self-employed indigenous entrepreneur."