Coaching stops at Colorado State, Alabama and Florida - among others - have helped make Missoula native Jim McElwain the coach he is today.
Jeff Snavely has been suspended without pay for one year as head coach of the Darby football team.
A father-son duo from the Blackfeet Reservation has launched a campaign to boycott the Darby football team, whose head coach was retained by t…
National organizers cited voting irregularities in some of the competition's polls.
The event was organized by former Montana and Dickinson State assistant coach Jace Schillinger.
The Sugarbeeters move on to the round of 8 in the Twitter-based tournament.
The combine, run by former Griz assistant Jace Schillinger, will be held Thursday in Billings.
Coronavirus did to the Badlands Bowl a year early what organizers had settled on doing anyway.
The combine will be held Thursday, June 25 at Wendy's Field at Daylis Stadium in Billings.
A young coach plans to focus on Colstrip's youth football programs during his tenure.
MISSOULA — Kade Cutler grew up in Philipsburg as a die-hard Montana football fan, going to home games for the past decade-plus with his family…
A Darby football coach is under investigation by school after social media post
Glasgow High School recently won an online contest for the state's best football helmet decal and will represent Big Sky Country in the nation…
Cooper McGlothlin will reunite with his brother in North Dakota.
Brothers Wilson and Mitch also played football for MSU. 
Brott's older brothers Wilson and Mitch both played for the Bobcats.
Photos from Billings Skyview's open field practice at Skyview High School in Billings on Wednesday, June 3, 2020.
Roundup's new football coach plans to bring in a former NFL player to run some summer camps.
Laurel's quarterback and safety will play on the defensive side of the ball for Montana State.
Roderick was one of the most highly touted athletes in state history. But he was, and still is, humble to the core.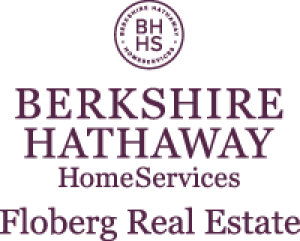 Susan B. Lovely - Berkshire Hathaway Home Services Floberg Real Estate
LAUREL — Laurel quarterback and free safety Eli Aby has committed to play football for Montana State in 2021.
The Montana High School Association determined the spring 2021 state sites and most of the 2021-22 locations.
Missoula Loyola's Danielson triplets are excited to see what football at Rocky Mountain College will bring.
Ken Blankenship has coached indoor and minor league football, and was the head coach of the Billings Xtreme of the Rocky Mountain Football League. 
The last remaining all-star game on the schedule was canceled this weekend.
Last year's 41-14 victory by Montana ends up as the final game in the 26-game series. 
Bozeman resident scratches design itch by running high school football helmet tournament.