The nine coaches have been in charge of football, basketball and track, just to name a few sports.
Quarterback will join Rocky Mountain College Battlin' Bears next fall. 
For his career, Erbacher threw for 5,408 yards and 58 touchdowns while completing 65% of his passes.
One suspect in September's theft during a Columbus football game changed his plea, while the other's remained the same.
Many events have had to shuffle their schedule due to the coronavirus pandemic. The MTHOF banquet is now June 20 in Billings. 
At first, it seems like sports explains Carson Baker's academic turnaround. 
BILLINGS — Success wasn't found instantly at Fairfield when Les Meyer became head football coach in 1997, but once the team got started there …
BILLINGS — Billings Central lineman Bo Hakert signed with the Rocky Mountain College football team on Tuesday. 
Check out the Treasure State roster. 
BILLINGS — The Rosebud County Sheriff's Office believes a BMW that was stolen in the massive theft from athletes during a Columbus High School…
The MSUN-bound quarterback accounted for 35 total touchdowns and nearly 2,000 total yards this past season.
Peyton Hogan helped Bozeman High to the Class AA football title in November. Come fall, he'll be long-snapping for the Oregon State Beavers. 
The Fairview lineman "will be a great interior player" for the Marauders, his future coach said.
The 6-foot-6, 255-pound Spartan will continue his football career in Dillon.
A successful linebacker from Billings Central is part of the Saints' signing class. 
Several coaches have been recommended to join Bozeman Gallatin when the school opens in the fall.
Golden Bear one of 18 Montanans to sign with the Blue Hawks.
Broncs fullback will play the same position for the Marauders.
Dickinson State signed more players from Montana (18) than any other state.
June 20 will mark the end of the Knights of Columbus Badlands Bowl, which has pitted football players from Montana and North Dakota against ea…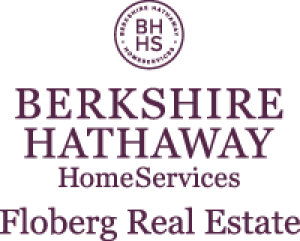 Susan B. Lovely - Berkshire Hathaway Home Services Floberg Real Estate
By signing with DSU, Wibaux QB/LB Tel Lunde is following in his father's footsteps.
Reece Connolly is thriving for the Broncs after bouncing from home to home and being cut from the basketball team two years ago.
Fiscarelli is the second Panther and seventh Class of 2020 Montanan to sign with DSU for football.
The list of eastern Montanans who have signed with DSU for football is up to six.
The Red Lodge QB/DB is the sixth senior from Montana to sign with DSU for football.
Changes are coming to district and divisional alignments for the 2020-21 school year.
One athletic director, two assistant coaches and 12 head coaches are finalists for NHSACA national honors.