BILLINGS — Those close to Pat Dolan described him as someone who was passionate about life, his family, friends and students — and the game of football — on Tuesday.
Dolan, 70, died on Sunday at St. Vincent Healthcare following complications after heart surgery earlier in the week. Dolan was known throughout the state because of his football exploits. He played at the University of Montana from 1968-70 and became an assistant coach at the school. He would later become the head coach at Glasgow and in 1983 guided the Scotties to the Class A state championship. His last head coaching stop at the high school level was at Billings Senior, where he led the Broncs for 11 seasons before resigning in 1997. Along the way, Dolan was also the head coach at Missoula Loyola and an assistant coach at Libby and Missoula Hellgate. 
"Pat was a tremendous coach," said former Montana Grizzly coach Mick Delaney, a close friend of Dolan's for nearly 50 years. "He was really a good football coach and his teams played like his personality, with a lot of emotion and were really physical." 
Dolan was a safety for the Grizzlies and was on back-to-back undefeated 10-0 regular-season squads that appeared in the Camellia Bowl in both 1969-70. Dolan's father, John, played at UM from 1936-38. And later, Pat's son Nathan played at UM from 1992-95, marking three generations of Dolans to suit up for the Grizzlies.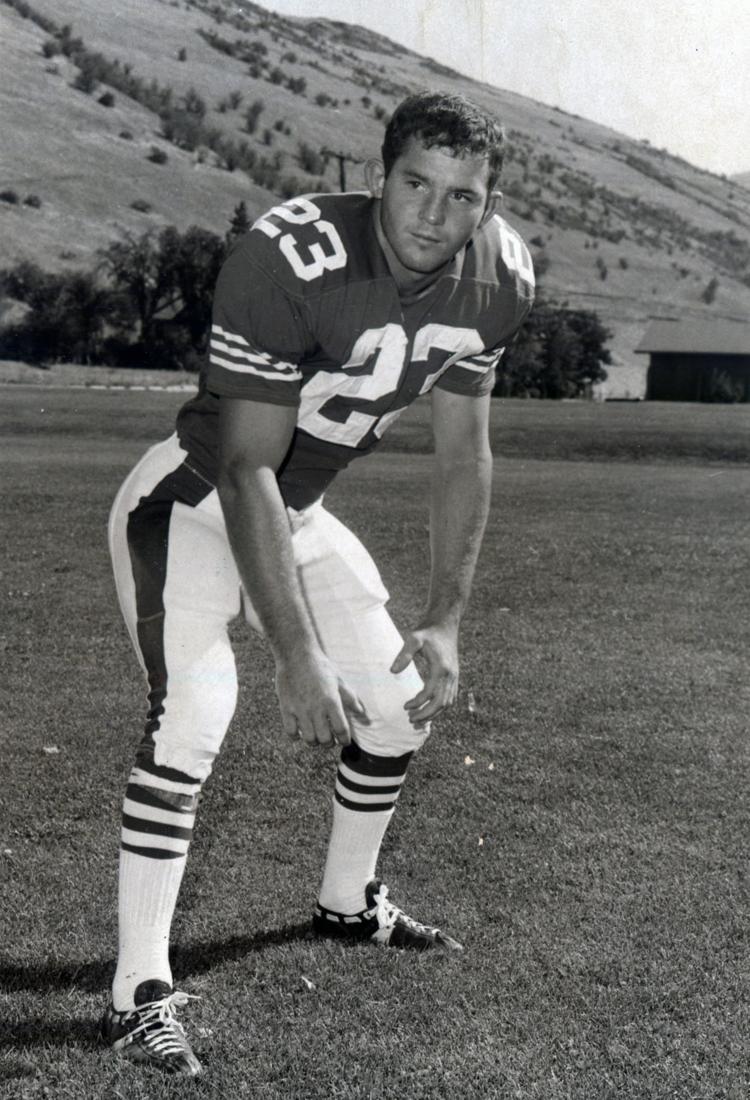 Delaney was a student assistant at UM when Dolan was on the Griz and knew Dolan, who was born in Helena, when he was a high school player at Great Falls Central. 
"He was such a tough guy is the best word," Delaney, 76, said. "Such a physical, hard player and just a really, really physical guy, as was his whole family. 
"He was a very, very special guy in the state of Montana." 
Pat's wife of 47 years, Shelley, said the Grizzly legacy was important to him.
"To be the son of a Grizzly player and to be a Grizzly player and to have his son be a Grizzly player, Pat lived and died Grizzly football," Shelley said. "We have season tickets and never missed a game. We got up there on Friday night and he made all the rounds and hung out with everyone. That meant the world with him to reconnect with all these people."
Pat continued to help coach the football teams at Will James Middle School after resigning at Senior. Shelley said Dolan found enjoyment at the middle school level and coached through the 2017 season. Last year at Ben Steele Middle School, his grandson, Riley Bergeson, was on the championship middle school team and Dolan was an assistant coach. 
"He loved coaching junior high," Shelley said. "He said he probably loved it more than high school. He said there is not a day that goes by that after practice that a kid didn't say, 'Thanks Coach.' You never heard that at a high school or college practice after a rough practice, but those junior high kids were so appreciative and always said thanks at the end of the day. They loved the game and loved learning."
Dolan's family meant a lot to him, Shelley said. Shelley and Pat, who met while both were students at UM, had two children, Nathan and Heather. Both were standout athletes at Senior. He also enjoyed his grandchildren and recently had worked with Riley Bergeson, and JJ Dolan, on improving their game. 
While rewarding for Dolan, Shelley said the reason he kept coaching for 45 years was because he loved passing his knowledge on to the kids. He only resigned at the middle school level because his heart had been bothering him. Dolan had planned to coach again once he'd felt better, Shelley said.
Dolan retired from teaching in 2010 at age 62 after a 34-year career. His last stop was at Billings West, where he taught advanced PE and health enhancement, leading classes off-campus in activities such as archery, and was a driver's training instructor.
"Everyone who has contacted us is like, 'He changed my life and was so influential,' " Shelley said. "He just loved kids. Kids were his whole world. He knew their names, their nicknames, their 20-yard dash speed and this is after all the thousands of kids he coached for 45 years. He could still tell you details about them that blew your mind. He never forgot them, not a one. Even if he coached them in eighth grade, he could tell you something about them. He was amazing when it came to that."
Billings Senior activities director Mark Sulser is one of Dolan's former players. Sulser was a sophomore on the Glasgow state championship team and went on to play football at Montana. Sulser said he first met Dolan when he was a sophomore and Dolan became the Scotties' coach. Through the years, Sulser said Dolan was influential on his decision to attend UM. Dolan was also Sulser's confirmation sponsor and Sulser coached under Dolan for a year at Senior. Sulser became the coach of the Broncs in 1998 and credits Dolan for helping him achieve that position.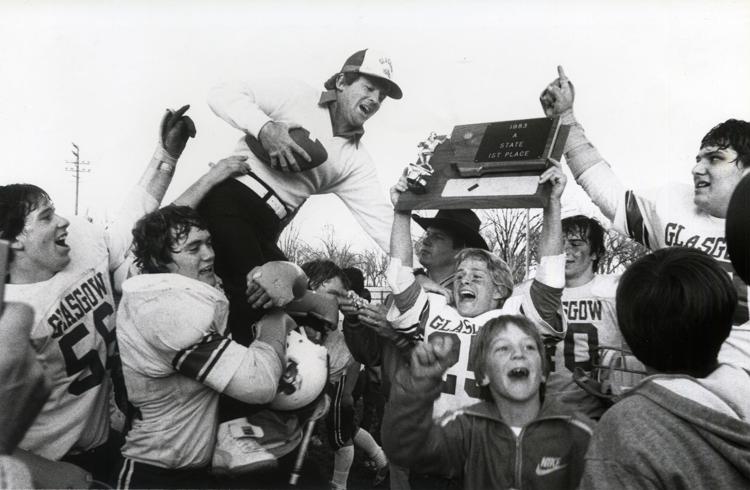 While Sulser has plenty of football stories about 'PD', as his friends affectionately called him, he said what stands out are the moments away from the field.
"He had some connections in Alaska and he took our staff up to Alaska to do a football camp for one of the local schools there," Sulser said. "We went salmon fishing and halibut fishing and hung out. If anybody knows PD, he is as entertaining a person as they come. The stories that get told and the time you had were special. ... He just supported me. I had a lot of great coaches in high school. He turned me on to teaching and coaching as a profession. He just had a lot to do with me becoming an educator and I respected him so much.
"He really was an entertaining guy and a strong mentor for me. We were friends. PD always had a place in my life from the time I met him when I was 15 years old until now. I think he was that to a lot of people."
Services are scheduled for Monday, Nov. 26, at 10 a.m. at St. Thomas the Apostle Catholic Church.