BUTTE — Around the midway point of the second quarter at the East-West Shrine Game, Blake Counts got the ball on a fourth-and-two.
The Kalispell Flathead grad and future Montana Tech Oredigger sprinted to the right, getting the yardage he needed plus about 10 extra. He also pushed over four players near the sideline, and all were splayed on the ground as Counts stood silently over them for a second.
He didn't say a word. He didn't need to.
In an all-star game full of impressive plays, it was one of the very best. It also showcased just exactly how much next-level potential there is in the talented young back.
"Everywhere I go, I want to be the best, I want to be one of the best out there," Counts said. "Honestly, I can't wait to hit the weight room and start grinding again."
Counts will be playing running back for the Orediggers and is one of head coach Chuck Morrell's most prized recruits from the 2019 class. New offensive coordinator Kyle Samson was Counts's head coach at Flathead, and the pair have known each other for years.
It was also a reason he decided to join the Orediggers.
"You can just tell there's success that's ready to happen here, and you know Coach Samson, he's been an influence on me," Counts said. "He's been my coach forever, and I just stuck with him."
Under Samson, Counts set the all-class single-season record for most rushing yards with 2,588 and topped Montana Griz great and former NFL player Lex Hilliard's single-season school record by nearly 1,000 yards.
You have free articles remaining.
It was an astounding end to a truly impressive high school career, and there seems to be a good chance that will carry over to college. Listed at 5-foot-11 and 205 pounds, Counts has a similar build and running style to a few other Oredigger greats to suit up at running back under Morrell.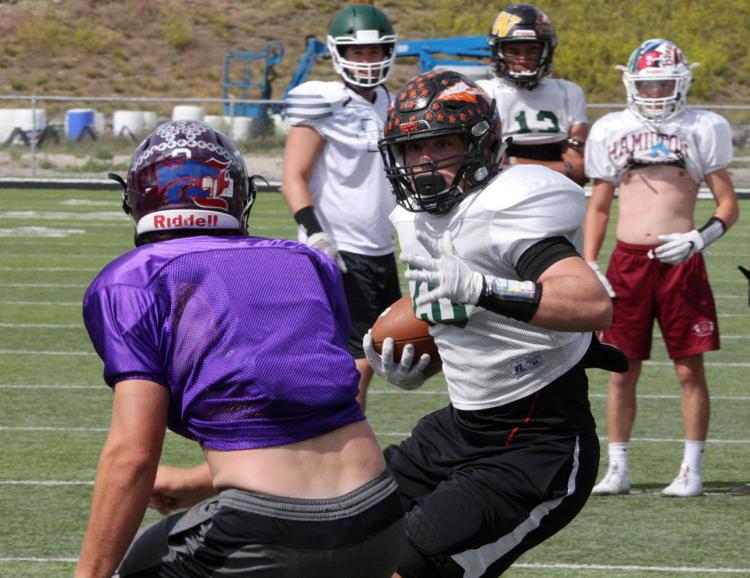 Pat Hansen, Nolan Saraceni, and Jed Fike all come immediately to mind, and all have had truly impressive careers. Fike is a senior this season after leading the conference in rushing each of the past two years.
Counts is well aware of the history he's walking into and has a goal of becoming the next standout Montana Tech running back.
While Counts said he was not sure if he will be redshirting next year — Tech does have several strong backs outside of Fike — there is certainly a chance he could see the field this season. Or at least see the field again, as Counts spent the week living on Montana Tech's campus preparing for the East-West Shrine Game and practicing on the field that he will make his home for the next couple years.
"It was amazing. It was cool to get all these fans out," Counts said. "I don't know if half of them are just supporting the Tech players or what, but it was awesome."
The Montana Tech fans in attendance certainly got a good preview of what is to come, as 18 future Oredigger football players saw the field during Friday's Shrine Game.
If Counts can find his way up the roster, it might just also end up being a preview of the next great Montana Tech running back.
And considering his impressive running style, that might just be more of a "probably" than a "maybe."