BILLINGS — Danner Purkett and his family moved from Livingston to Laurel over the summer. The senior tight end/linebacker didn't expect Livingston to forfeit its varsity football season, but he knew Laurel had a much better program.
He didn't think he'd still be playing the week before Thanksgiving.
Purkett and the No. 4-ranked Locomotives (9-1) will play at top-ranked Miles City (10-0) in the Class A state championship game at 1 p.m. Saturday. Laurel will try to avenge its only loss and win its first state title since 2002, while the Cowboys will try to cap a dominant season with their first championship since 2010.
Nobody on either side of the Eastern A matchup will be happy with a defeat, but Laurel coach Mike Ludwig wants his players to appreciate Saturday's showdown. It will be their last game together as one group, he told them, and not many teams even get a chance to play for a championship.
"I'm pretty happy just to be there, honestly," Purkett told 406mtsports.com. "I never thought I'd get this opportunity."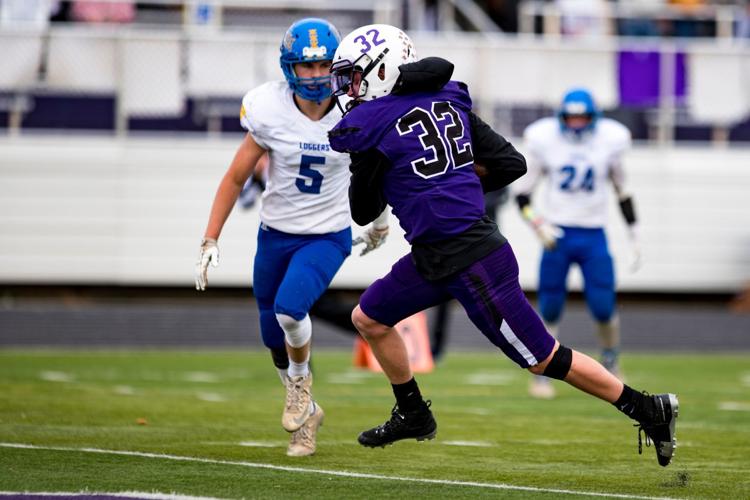 Laurel and Miles City have made the playoffs every season since 2013. The Cowboys, who have won nine state titles according to the Montana High School Association online record book, reached the 2015 state semifinals. The two-time state champion Locos got to the semis last season.
Despite the success, players from both teams wondered, like Purkett, if they'd sniff a first-place trophy. The 2010 title also marked the last time Miles City played in a championship game, and Laurel hadn't graced that stage since its 2002 title.
"There are other teams that play hard and practice hard, too, so you might run into a team that's better than you," said Miles City coach Jeff Regan.
Cowboys junior quarterback Carson Hunter said he feels the same urgency as his 17 senior teammates.
"It's something you don't ever want to take for granted," Hunter said. "Just even getting to the state title game, it's the farthest thing from easy."
Miles City has made it look easy this fall. Before last week, the Cowboys had beaten all but one opponent by at least 31 points, and they led No. 3 Hamilton 21-0 at halftime and 28-7 in the fourth quarter.
The Cowboys also built a 21-0 halftime lead in that game, and Laurel didn't cut the deficit to one score until three seconds left. Neither team puts much weight into that context. Both teams have changed significantly in the last two months, Hunter and Regan said.
You have free articles remaining.
"You never play the same team twice," said Miles City senior lineman Jacolby Mattoon.
In that Sept. 13 win, a botched fake punt led to the Cowboys' first score. Tyler Harms blocked a punt and recovered it in the end zone to put Miles City up 14-0. The third TD scored one drive after a bad Laurel snap, again in punt formation.
And yet, the Locos left that game feeling somewhat encouraged. Without those mistakes, they wondered, who knows what the result would have been?
"We dominated the second half," said running back/defensive lineman Cameron Younger, one of six Laurel seniors. "That gave us the confidence that we could play with them."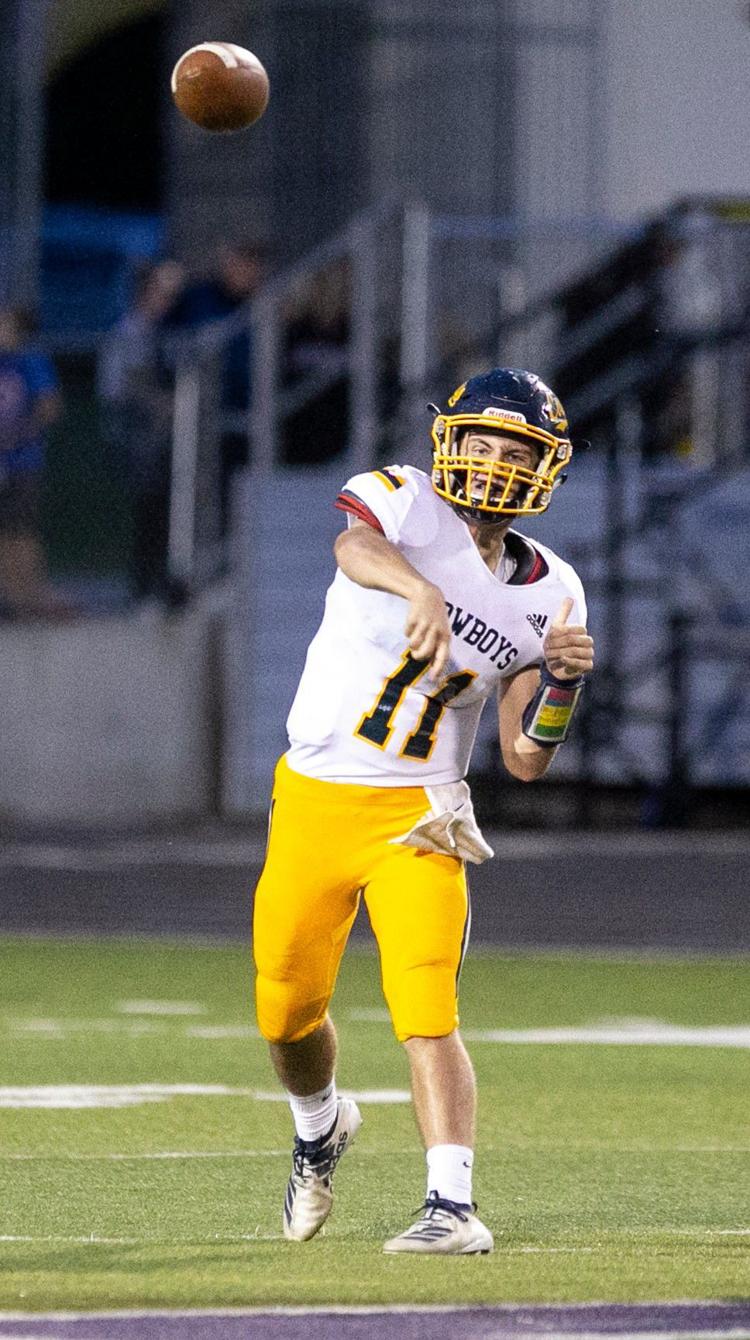 Ludwig felt similar optimism, but he knows the 21-0 deficit wasn't merely a result of bad turnover luck and poor execution.
Miles City's defense has allowed two passing touchdowns and snagged 17 interceptions this season, according to Regan, and its offense is balanced. Last week, for example, Hunter connected with senior receiver Jess Bellows for a 63-yard touchdown pass, and senior running back Aidan Barrows carried the ball on nearly every play of the Cowboys' first scoring drive.
"That's what good teams do," Ludwig said. "They make you pay."
Since Sept. 13, the Locos have outscored their opponents 252-32, including a 50-0 quarterfinal win over No. 5 Libby and a 21-12 victory last Friday at No. 2 Dillon. Laurel has found success through the air, but junior quarterback Eli Aby is more of a luxury than a necessity. Against Dillon, Aby threw three passes for 27 yards. The Locos rushed 38 times for 223 yards, led by senior Ethan Renner (15 carries, 121 yards, two TDs) and Younger (14 rushes, 58 yards).
Laurel's special teams have vastly improved, as well, Younger said. In last week's semifinal game, the Locos scored touchdowns off a bad snap and a blocked punt en route to a 21-0 first-half lead. Sound familiar?
At first, Younger said he didn't care if his team faced Miles City or Hamilton in the title game. He quickly amended that statement. He preferred the Cowboys.
"I wanted another shot at them," Younger said.
The Cowboys and the Locos expect a loud crowd to fill Connors Stadium on Saturday. None of them expect a large margin of victory.
"It's gonna be a game for the ages," Hunter said.