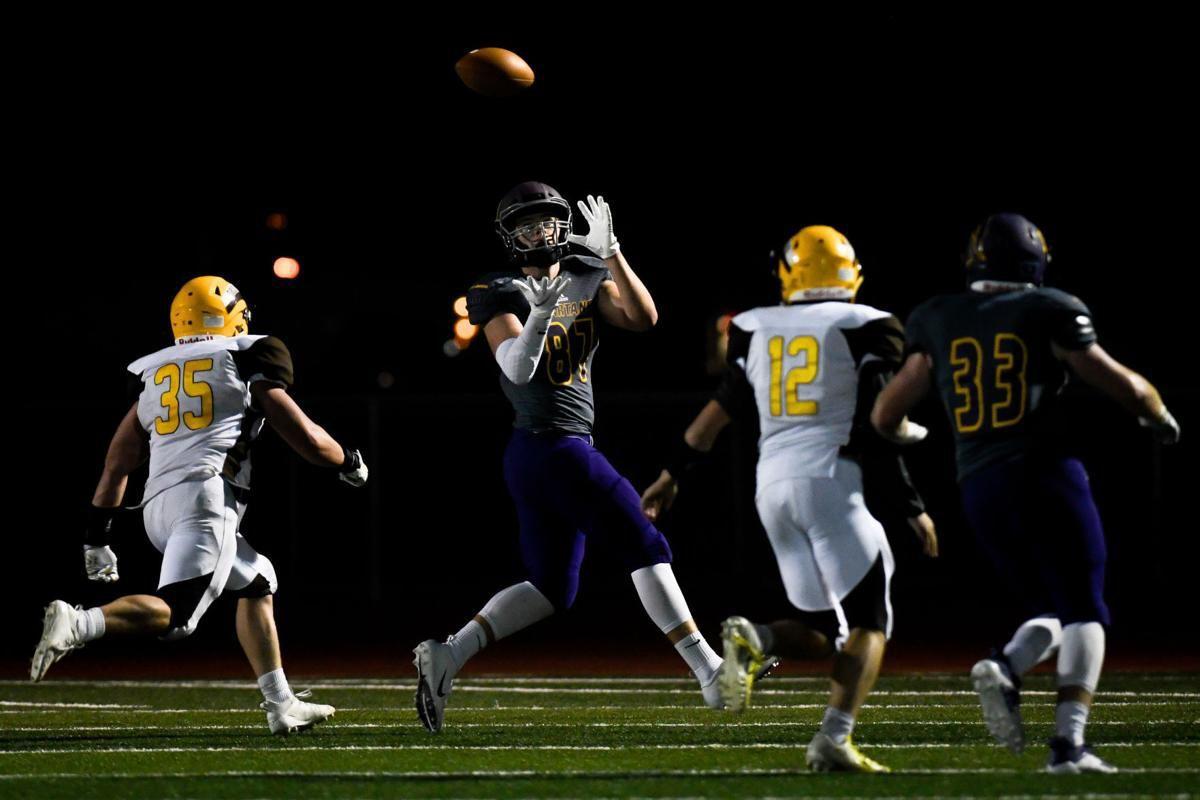 BILLINGS — The top-ranked teams in the 406mtsports.com high school football rankings continued to prove their supremacy last week.
On Friday, Class A No. 1 Hamilton handled then-No. 3 Dillon 37-14 at home to remain undefeated. Dillon dropped to No. 4 behind Laurel, which will host Billings Central this Friday. Central replaced Libby at No. 5 in Class A.
The No. 1 team in 8-Man, Fort Benton, rolled 50-24 at Belt, which fell from No. 6 to No. 8 in the rankings this week.
Fairfield remained atop the Class B standings despite a 30-24 win over unranked Conrad on Friday. Conrad was a tough out the week before in an 8-6 loss to now-No. 5 Malta, but the Cowboys also lost 36-8 to No. 3 Glasgow three weeks ago.
Florence-Carlton beat Bigfork 33-14 last week and replaced the Vikings at No. 4 in the Class B rankings. The Falcons' only loss came in week two against No. 2 Manhattan.
In 6-Man, No. 1 Big Sandy continued its dominant season with a 68-13 victory over Box Elder.
NOTE: Last week's 8-Man rankings included the St. Regis-Mullan cooperative at No. 8. While St. Regis is a Montana school, Mullan is located in Idaho, and the co-op plays in an Idaho conference. Due in part to input from readers, 406mtsports.com decided to exclude St. Regis-Mullan from the rankings going forward. But the Tigers are ranked elsewhere — No. 4 in Class 1A Division II (the smallest classification) in the Idaho state media poll.
Class AA
1. Missoula Sentinel (2-0)
2. Billings Senior (2-0) (+1)
5. Kalispell Glacier (2-0)
Class A
5. Billings Central (2-0) (Previously unranked)
Class B
4. Florence-Carlton (3-1) (+1)
8-Man
2. Drummond-Philipsburg (Flint Creek) (3-0)
6. Westby-Grenora (4-0) (+1)
9. Scobey (3-1) (Previously unranked)
10. Twin Bridges (2-1) (Previously unranked)
6-Man
5. Power-Dutton-Brady (2-0)
6. Broadview-Lavina (3-0) (+1)
8. Denton-Geyser-Stanford (3-1) (-2)
10. Harlowton-Ryegate (3-1)
406mtsports.com's Victor Flores, Frank Gogola, Jordan Hansen, Chris Peterson, Lindsay Rossmiller and Jeff Welsch contributed to this week's rankings.
Disagree with the rankings, or have a question? Email Victor at victor.flores@406mtsports.com.
Get in the game with our Prep Sports Newsletter
Sent weekly directly to your inbox!