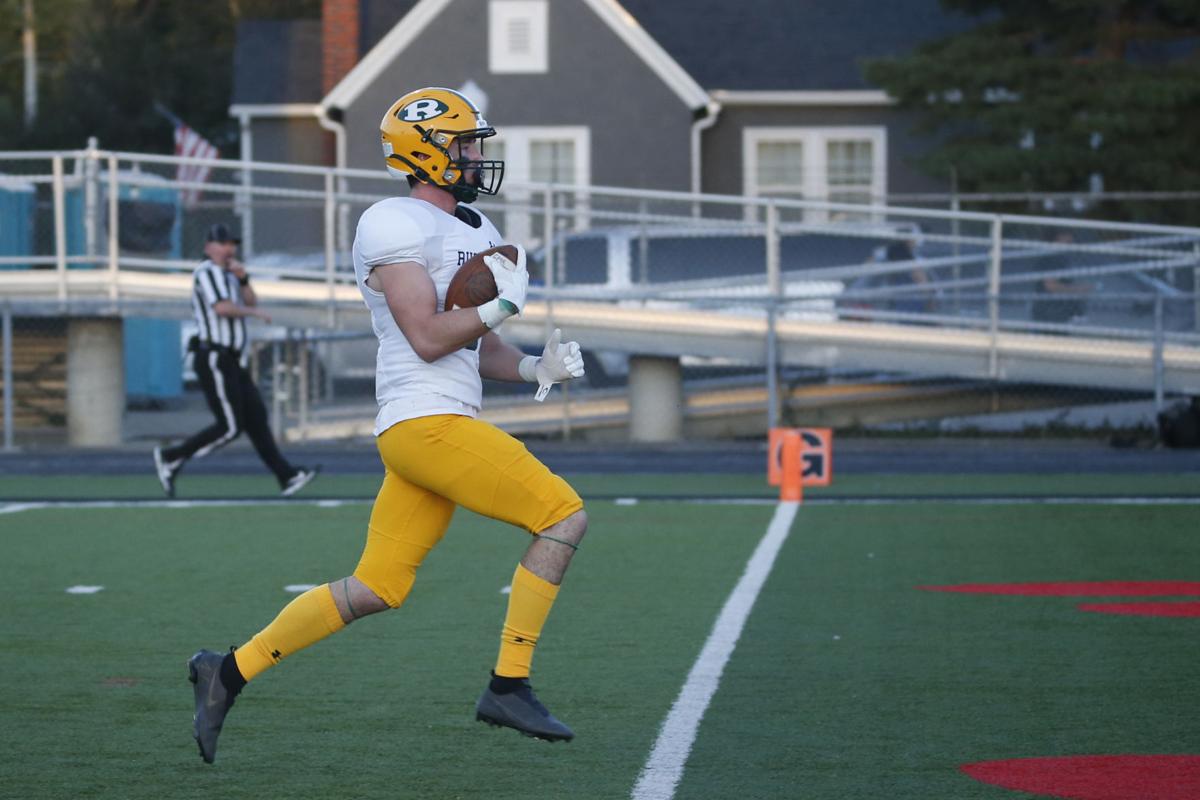 GREAT FALLS – Mike Henneberg has been around the Great Falls CMR football program for "quite a while," first as a player, then as an assistant coach, and now as the director of athletics for the Great Falls school system.
So when he describes Friday night's home game against Billings West as the school's biggest game in "quite a while," he speaks from a position of authority and experience.
CMR fans, who got used to "big games" during the 41-year career of legendary coach Jack Johnson, haven't witnessed a contest with a possible championship narrative since 2014, when the Rustlers lost to Kalispell Glacier for the state Class AA title in coach Gary Lowry's first season.
Since then, the Rustlers have suffered through 42 losses in 65 games. Considering that Johnson compiled a 340-112 record with 13 state titles, that decline hasn't gone over well on the west side of the Electric City.
Current CMR coach Dennis Morris isn't so sure about the historical significance of Friday's clash at Memorial Stadium, since he's spent most of his coaching career in North Dakota and Georgia. But the 1999 CMR graduate is sure of one thing – this will be the biggest of the 16 games he has coached at his alma mater over the past two years.
"For our kids and their immediate future, it's huge," Morris said. "The playoff implications are huge. And not just for us, but for West."
The top six teams in each AA conference qualify for postseason play, with the top two finishers assured of a first-round bye. The No. 3 and 4 finishers will play host to the No. 5 and 6 teams from Western AA in the opening round of the playoffs in two weeks.
"With a win (against West), we're assured of a top-two spot and maybe No. 1 if we beat Great Falls High next week," said Morris. "That would give the kids a week off and a guaranteed home game for the semifinals. But that's a long way down the road."
West enters Friday's contest as the top scoring team in the state (37.2 points per game) and the top defensive club (5.6 ppg). The Bears are among state leaders in both rushing (201 ypg) and passing (216 ypg) offense. Their only loss was to defending state champion Missoula Sentinel in the season opener in Missoula.
Many Treasure State football fans believe a West-Sentinel rematch in November for the state championship is inevitable.
Not Morris. And not his Rustlers.
"They're beatable," said the coach, not afraid to offer up bulletin-board material. "But we can't make any mistakes, because West is so talented and so explosive that we don't have room for error."
The Bears feature the Dowler twins, Taco and Caden, both of whom have signed scholarship offers from Montana State. Taco is West's all-time leading receiver and Caden is an outstanding defensive back. Both play on both sides of the ball, as well as the kicking game.
"Taco is such a great talent at receiver that you have to key on him, but we can't over-key on him or their quarterback will make you pay," said Morris.
West senior QB Isaiah Claunch doesn't throw as much as most AA quarterbacks, but he's completed 64 percent of his throws for 16 touchdowns and only five interceptions. He also has an excellent running back in Michael DeLeon, who averages better than 100 yards per game.
Statistically, CMR stacks up pretty well with West. Junior quarterback Cole Taylor has thrown for 14 TDs and is a solid running threat with 207 yards and four TDs. Senior running back Jackson Simonson is among the state leaders with 740 yards on the ground.
But it's senior Raef Newbrough who defines the versatility of the CMR squad. Newbrough leads the team in pass receptions (26), rushing TDs (7) and interceptions (7). He leads the state in the latter category.
"Raef is the one guy we keep on the field. He's a super-talented kid," Morris commented.
Newbrough, a 6-1, 185-pound senior, played quarterback a year ago, when CMR stumbled to a 2-6 record. He was switched to wide receiver this fall, but he still runs the ball often when Russell gets into scoring range.
"Raef is a big part of our heavy package," said the coach. "He knows how to get first downs and he knows how to get in the end zone."
The West-CMR clash isn't the only Eastern AA game this weekend with playoff implications. Great Falls High (2-3, 3-4) plays at Billings Senior (3-2, 4-3) and Bozeman (4-1, 4-3) is at crosstown rival Gallatin (1-4, 3-4).