BILLINGS — Richy Powell would like nothing more than to quietly leave town and start his new life in Three Forks with little fanfare.
Chances are that isn't going to happen. A 36-year career in teaching, coaching and administration allows one to cross paths with countless people, many of whom eventually become close, lifelong friends.
Besides, Powell doesn't really keep much on the down low. He's quick with a story, and the good ones — and some not-so-good — are told multiple times. Yes, he'll readily admit he's probably made his share of enemies through his stops in Plenty Coups, Joliet, Clyde Park, Highwood, Glendive and most recently Billings Central, but, hey, with Powell you get what you get.
He's not one for the soft sell.
"Some people might say I'm arrogant," Powell said recently, sitting in his Billings Central office. "They don't know me very well if that's the case."
The office won't be his much longer. He'll be leaving his job as Central's activities director when the school year is over, a move that was never really publicized until the school announced nearly two weeks ago that Mike Ryan, a former Miles City AD and a history teacher at Central, would take over for Powell.
It'll mark the end of a four-year run at Central and it'll be Powell's second stab at retirement. When he stepped down as the girls basketball coach in Glendive following the 2011 season, it completed a high school coaching career that spanned 29 years and eventually earned him a 2014 induction into the Montana Coaches Association Hall of Fame. Powell finished 433-333 overall, a .565 winning percentage, and he had Class A state runner-up finishes with the Red Devils girls in 2000, 2007 and 2008.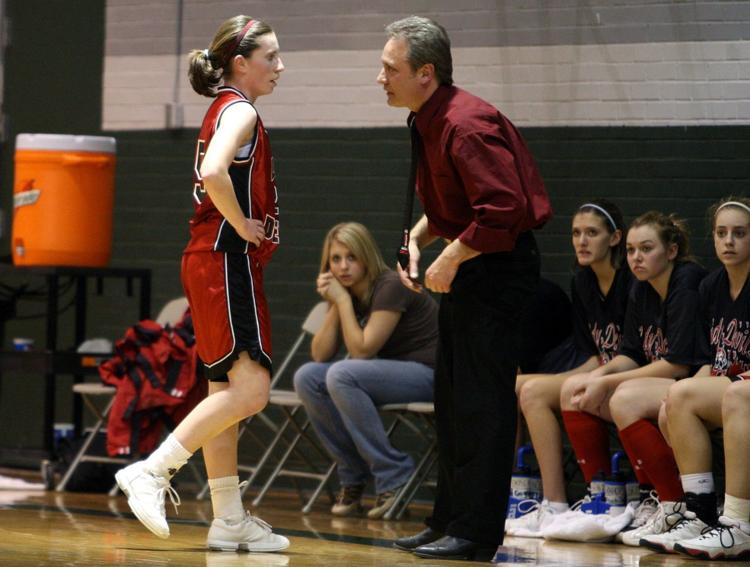 The first retirement didn't stick, however. Powell's passion for high school activities was stoked when the Billings Central AD position opened up in 2015. He had recently moved to Billings, and was a parking valet for the Northern Hotel when he decided to go after the Central job. He got it.
Originally, Powell was supposed to give the school five years. But with an impending marriage coming up June 22 and the experienced Ryan in the wings, four years turned out to be enough.
"At my age," said Powell, who is 59, "it's gotten to the point where it's very draining. I mean, it's a 24/7 job. You can't leave that phone. You have to be around that thing because you're needed and it doesn't stop.
You have free articles remaining.
"You're never off the clock. When I was 29 years old that didn't seem to bother me. At 59 years old, that's a little tougher."
Will this retirement stick? Even Powell isn't sure. High school activities have been his life's work and his passion, and when he relocates to Three Forks, he'll try to substitute teach, he said, and maybe even wind up on someone's bench, if they ask.
Since 1995, Powell has been putting on AIM Higher workshops for the Montana High School Association. The workshops are designed to train students, coaches and advisers to facilitate leadership, respect, sportsmanship and chemical health awareness among other topics.
Powell's commitment to student-athletes has been a big part of his appeal, Billings Central principal Shel Hanser said.
"He is all about the students and all about the athletes and all about their experiences, and truly would bend over backward for them," Hanser said. "That's a gift in today's world, for sure."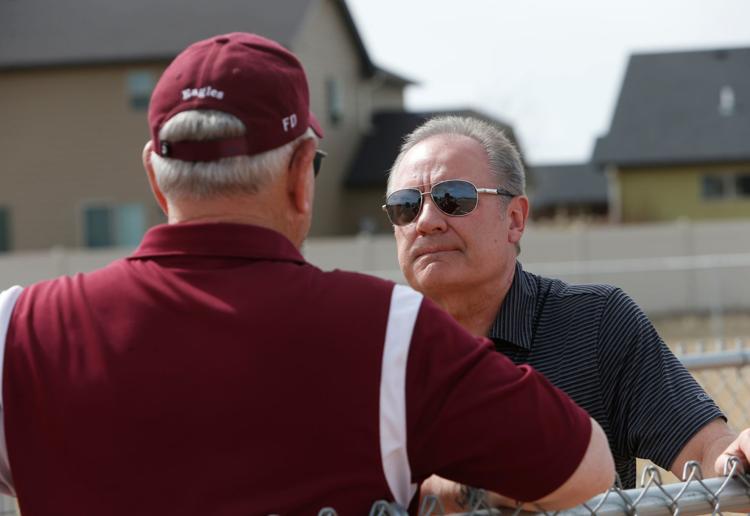 But Powell had enough being the one in charge. He's ready for less responsibility and to spend more time with his six children and nine grandchildren. He knows that sounds cliché, but he said it's true.
"If there's anything I'm going to miss," Powell said, "it's the interactions with kids every day."
Powell, a West Yellowstone native, spent 23 years in Glendive, by far his longest stint, and most will probably remember him for his time with the Red Devils. From the day he applied to be Central's AD, Powell thought he'd be a good fit for the job. But he had no idea how good a fit Billings Central would be for him.
"Let me put it this way," he said when asked if he'll be thinking in terms of red-and-white or green-and-white as he rides off into the sunset. "I've got a lot of fond memories of Glendive. Those kids that played for me are very, very important to me. What they did for me and my life is very important to me. Some great relationships were developed with some fantastic people during my time in Glendive. My children all graduated from Dawson County High School.
"But, in all honestly, the four years that I've spent here at Billings Central Catholic High School, I've never felt more comfortable. I don't want to hurt anybody's feelings and I certainly don't want to pledge allegiance, but I would want to make it understood that this place has just been fantastic and that I will always be a Billings Central Ram."