Halle Labert is the second consecutive Falcon to be selected as the Treasure State's Player of the Year. 
Zach Springer now a finalist for national award. 
Sydney Heckel was part of Belgrade's 2007 Class A state championship girls soccer team.
Leroy VanderPool guided the Laurel boys soccer team to its first Class A state title-match appearance last season.
The additions of two sanctioned high school sports were approved at the MHSA's annual meeting.
The former Gatorade player of the year will continue her soccer career at home.
Staunch defenders, Billings Skyview's Hailee and Taylor Gertsch, are joining Montana State Billings soccer.
Billings West all-stater Jillian Hust will stay close to home to play college soccer.
The newest Battlin' Bear women's soccer signee earned all-state honors the previous three seasons.
Here are the all-state and all-conference selections for Class A soccer.
These two sophomores are being honored for their October performances as the 406mtsports.com athletes of the month.
Some people miss elements of the old three-day state tournament. But they appreciated many results from this year's postseason, such as extra …
BILLINGS — We get it. You start reading again about the Billings Central-Laurel domination of Class A girls soccer the past few years and your…
It's time again to ask for your help in recognizing some of Montana's most extraordinary athletes.
BILLINGS — The only goal in Saturday's Class AA state girls soccer title game was poetic.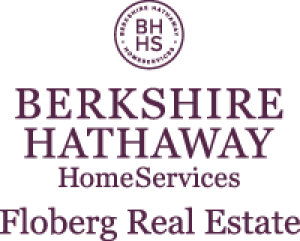 Susan B. Lovely - Berkshire Hathaway Home Services Floberg Real Estate
MISSOULA — When the whistle blew for a foul in the penalty area during the 44th minute of Missoula Hellgate's 2-1 Class AA state championship …
BILLINGS — Perhaps the only way Saturday could have ended any better for the Laurel Locomotives would have been for Sammi Spitzer to score a goal.
LAUREL — John Lacey took over the Whitefish boys soccer program five years ago. The Bulldogs hadn't won a state title since 2012 and would tak…
BILLINGS — Former Billings West girls soccer player Faith Johnson has signed a national letter of intent to join the women's soccer team at Me…