Pitcher excited to join Pioneers. 
Multiple schools will change classifications, and some conferences will realign.
Bucs coach Jim LeProwse excited to have pitcher join the team. 
Pioneers coach excited about new addition to the program. 
Countryman, a catcher, was named the Bengals' offensive player of the year in 2019.
The all-state player will continue her softball career in Miles City.
Montana Gov. Steve Bullock stood by local public health officials amid pushback against rules barring spectators from school events like sport…
Montana Superintendent of Public Instruction Elsie Arntzen came out against rules in some counties barring spectators from high school events …
The Marines went 4-0 in the all-star tournament.
Toon, who is headed to the University of Montana to play softball, is the winner for the second straight year.
We want to celebrate members of the Class of 2020 who were unable to compete in their final seasons after they were canceled due to the COVID-…
Club softball has faced its share of challenges as it tries to return to play in Montana
Would Great Falls and Huntley Project repeat as champions? Would Belgrade be a repeat winner, but in a different classification?
The Montana High School Association determined the spring 2021 state sites and most of the 2021-22 locations.
Montana high school athletic departments have saved some money this spring. Athletic directors are unhappy about that for several reasons.
Lockwood High School opened its doors in the fall of 2019 with just freshmen students. This is what it was like to start an athletic program f…
Company will acknowledge winners "because we think it is important to recognize and celebrate these athletes for their accomplishments on and …
While Riley Thennis didn't get to play softball this spring, she will get to continue her athletic career at Rocky Mountain College.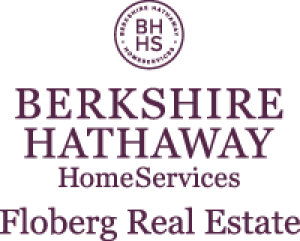 Susan B. Lovely - Berkshire Hathaway Home Services Floberg Real Estate
Retired coach, while recalling the 1996 state AA softball tournament that was rained out, says the right decision was made in cancelling this …
The MHSA initially had said schools would have to be back in session by May 4 to be able to have spring sports.
Burke hit .441 with seven home runs during her junior season for Cut Bank.
The spring sports suspension's deadline is the same day as Montana's stay-at-home order and K-12 school closure.
The MHSA originally planned to review the springs sports suspension on April 13, but new developments have caused the reevaluation date to move up.
A Billings Senior outfielder and a Dawson CC utility player have signed with DSU to continue their softball careers.
"The MHSA Executive Board and Staff doesn't want to give false hope regarding the resumption of spring activities, however we don't want to ma…