Multiple schools will change classifications, and some conferences will realign.
Montana Superintendent of Public Instruction Elsie Arntzen came out against rules in some counties barring spectators from high school events …
Dan Horsmon, who grew up on the East Coast, coached tennis at Wolf Point for 12 years. He was hired Monday to coach the Wolves again.
We want to celebrate members of the Class of 2020 who were unable to compete in their final seasons after they were canceled due to the COVID-…
The consistent success of the Havre High tennis programs are another thing missing on what would have been state tennis weekend. 
Hanson goes from Skyview to Senior, while Miller goes from Senior to Skyview.
A look at what might have happened at this year's state tennis tournaments had they not been canceled due to the coronavirus pandemic
The Montana High School Association determined the spring 2021 state sites and most of the 2021-22 locations.
Caleb Warnken of Corvallis was denied a shot at a State A tennis title because of COVID-19. But the disappointment is no match for his love of…
Montana high school athletic departments have saved some money this spring. Athletic directors are unhappy about that for several reasons.
MISSOULA — In a city with a rich tradition of high school tennis stars, Evelyn Demblans Dechans shines brightest today.
Company will acknowledge winners "because we think it is important to recognize and celebrate these athletes for their accomplishments on and …
The MHSA initially had said schools would have to be back in session by May 4 to be able to have spring sports.
The spring sports suspension's deadline is the same day as Montana's stay-at-home order and K-12 school closure.
The MHSA originally planned to review the springs sports suspension on April 13, but new developments have caused the reevaluation date to move up.
"The MHSA Executive Board and Staff doesn't want to give false hope regarding the resumption of spring activities, however we don't want to ma…
The MHSA will reevaluate the spring sports season's status on April 13.
BILLINGS — Billings Public Schools announced in a press release on Thursday that Daniel Charlton has been hired as the new girls tennis coach …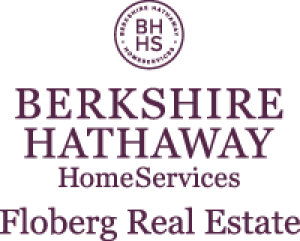 Susan B. Lovely - Berkshire Hathaway Home Services Floberg Real Estate
BILLINGS — Billings Public Schools announced the hiring of Becky King as the head girls tennis coach at Billings Senior.
BILLINGS - The MHSA announced rule and tournament site changes effective for 2019-2020 after an Executive Board conference call on Tuesday, ac…
BILLINGS — The first-ever women's triathlete at Montana State Billings will be former Hardin multi-sport star Madisan Chavez, MSUB announced Monday.
BILLINGS — When trying to quantify a year's worth of accomplishments, you quickly realize how difficult it is to do. So we've done our best as…
The following teams were honorable mentions for the 406mtsports.com Male Team of the Year. They were chosen based on their accomplishments thi…
Montana Coaches Association