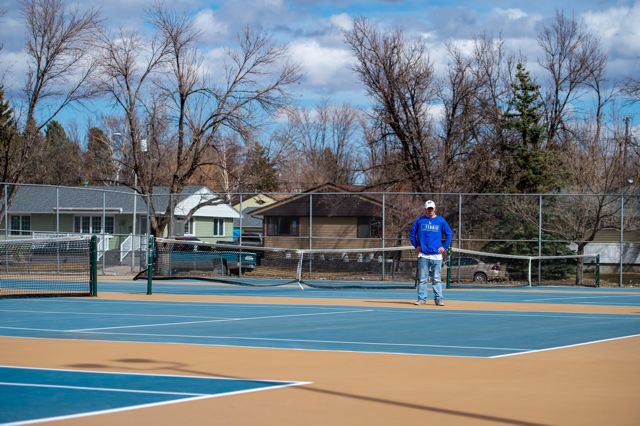 HELENA — In a different world, one in which the COVID-19 outbreak never happened, the Class A state tennis tournaments would have been finishing up in Billings on Friday. 
But that's not what happened. The coronavirus hit and became a pandemic, leading to sports being canceled across the country, including in Montana, which called off spring sports April 22. 
This impacted coaches and athletes throughout Montana, including long-time Havre High tennis coach George Ferguson.
"It's been a lot of up and down," Ferguson said. "In the beginning, it was pretty brutal, then you just got used to it and sort of accepted it. Then, when the MHSA finally brought it to an end for real, we all expected that to happen, but then you had to deal with the finality of them saying we weren't playing."
Yet, state week brought about some reflection. 
"This week (state) stirs up some emotions," Ferguson said. "It's the best time of the year. The divisional tournament and then going to state. I have been thinking about some of our youngers kids and them making it to state for the first time and how special that all is. It's hard for all track, tennis, golf and softball coaches to not have our biggest week of the year."
Over the years, Ferguson and both of his Blue Pony teams have had plenty to celebrate at state. Since he took over, the Havre boys have won three Class A state championships and the Havre girls also won state twice, in 2006 and 2009.
On top of the team championships, the Havre boys have also notched 12 third-place finishes since 2003, as well as six for the girls. Ferguson's tenure has also included 18 individual state champions and 52 all-state honorees. 
Notable individual successes started in 2002 with Kyle Baltrusch, who became the only boy in Class A history to win four consecutive state singles titles. Jeff Miller, who was a three-time state finalist and state champion in 2014 under Ferguson, is another notable player.
His brother Kyle Miller won a doubles state championship in 2009 playing alongside Mason Sheppard, leading to a second-place team finish. 
That same year, two Pony teams met in an all-Havre girls final as Haley Donovan and Courtney Kinholt defeated Morgan McCann and Jolee Landgraf in the doubles championship.
"That was another pretty neat accomplishment for our program," Ferguson said. 
That led to a team title, which gave Havre's squads two doubles titles, a team title and a runner-up finish on state tennis weekend in 2009.
"We have been very lucky," Ferguson said. "There hasn't been a spring in my coaching career that we haven't had a singles player or a doubles team or our team as a whole in the hunt for something, come the weekend of the state tournament.
"We always had something on the line that weekend," he added. "We would have had at least a few kids in that same position this year. A doubles team in Reese Bulkley and Jake Huston and some singles players, Josh Warp and Cassidy Acor. We were going to be going to Billings this weekend to fight for those same things our program is always fighting for."
While the success under Ferguson has lasted for nearly two decades, his early years also included some of Havre's most famous tennis alums, including former Montana Grizzly great and NFL pro-bowler, Marc Mariani, who was a doubles champ in 2004 and 2005. His partner was Gary Wagner, who went on to quarterback Carroll College to a national championship in 2010.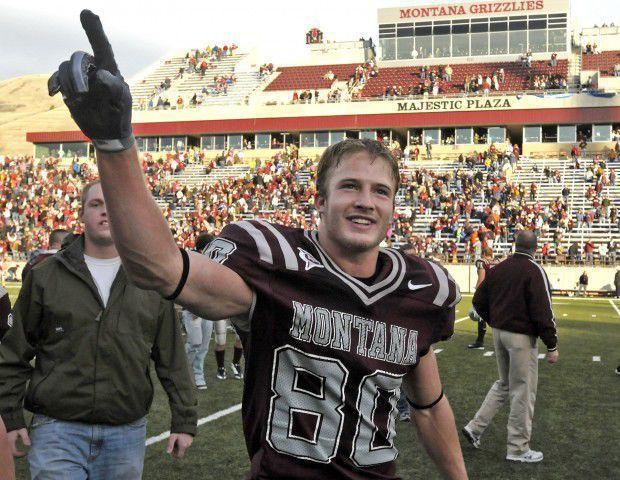 Mariani and Wagner were part of the same class as Baltrusch, meaning in 2004 and 2005, the Ponies swept the Class A boys singles and doubles titles.
"Our wall of fame at the tennis courts kind of speaks for itself," Ferguson said. "Just of the kids I have coached. Both of those are record-setting accomplishments between those three kids, who are ironically in the same class."
Mariani's younger sister, Katie Mariani, who was a two-time finalist and individual champion in 2008, was as good as any of Havre's girls players.
"She stepped out of her brother's shadow and won what was Havre's second girls individual state championship at the time," Ferguson said. "She went through high school with her brother as the favorite son of Havre and then she got to leave her own mark."
In the past 15 years, as team titles became harder to come by, in 10 of those years Havre had at least one doubles team or individual compete for a state championship.
However, there's a lot more to coaching than championships and accolades, and it's all the extra stuff, bus trips included that Ferguson has missed most.
"It's hard to look forward to tennis all year and then not have it," he said. "I don't want anyone to feel sorry for me because all coaches and anyone who loves spring sports are in the same boat. But being with team is what I will miss the most, the kids, that camaraderie, the bus trips, those really special times, where we all bond together."
Chris is the sports editor and lead preps reporter for the Independent Record and 406mtsports.com. Follow him on Twitter @cmpetey406
Get in the game with our Prep Sports Newsletter
Sent weekly directly to your inbox!