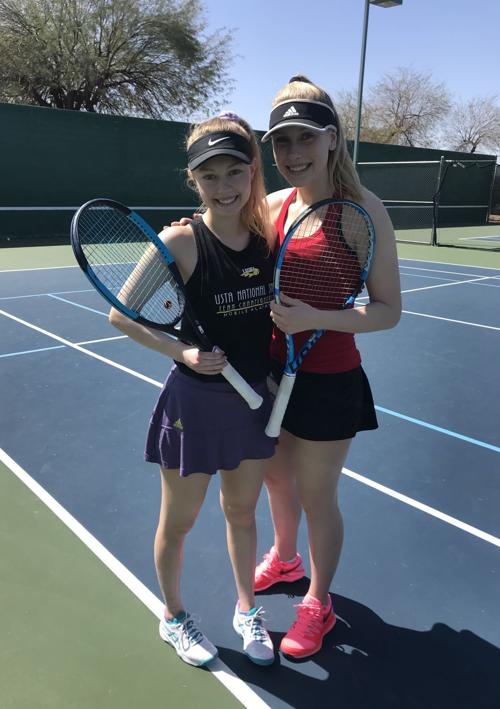 BILLINGS — Like her sister, Bozeman's Meg McCarty will embark on her first high school tennis season as a sophomore after taking online classes her freshman year. Like her sister, Meg has state title aspirations.
The similarities mostly end there. Meg was planning to play last year, but the season was canceled because of COVID-19. Her sister, now-senior Maicy McCarty, chose online instruction her freshman year mainly because she was traveling so much for tennis tournaments. Maicy became a Bozeman student a year later, and she capped an undefeated singles season with a Class AA state title.
If Meg wants to become a sophomore state champion like Maicy, she'll likely have to beat her. That will be tough, given how much Meg's gifted sister has trained since 2019 and how motivated she is to be a repeat champion after the opportunity was erased last spring.
"It was unfortunate she didn't have a chance to defend it last year," Bozeman tennis coach Clayton Harris told The Billings Gazette and 406mtsports.com. "It will be fun to see how she can take that sort of maturity and see how it translates on the court."
Maicy recognizes how lucky she is compared to so many spring 2020 athletes. A large number of them were seniors who won't get another season. Some of them were robbed of good chances to win state medals, a feat most of them had not achieved in their first three years.
Maicy won individual and team titles as a sophomore. COVID merely prevented her from being gluttonous.
"I'm definitely grateful that I had the chance to win a state title" in 2019, Maicy said. "Everybody else got it taken away from them, like my team. It's very weird because now all the seniors are gone. Like half the team."
Maicy didn't mind that all of her United States Tennis Association tournaments were canceled in the early months of the pandemic. Staying home was welcome.
"Me and my sister since we were little, like 10 and 12, we've been traveling all around the country to tournaments pretty much every weekend," she said. "It was nice just to be home and be able to practice for more than like a week at a time."
Even off-court issues were manageable. Unlike most of her classmates, Maicy had a year of remote learning experience under her belt.
College recruiting wasn't hindered, either. Maicy said she got several offers from NCAA Division I and II schools, but she signed with Hope College, a D-III school in Michigan. She plans to major in neuroscience and enroll in a pre-physician assistant program.
"I've really liked my science classes. I kind of want to mix psychology with other sciences, like biology," she said. "I always want to play tennis, but after college, I want to just focus more on my career. That's why I liked Hope. It was a good balance between my tennis and academics."
That prioritization might give other Class AA girls tennis players some hope of beating Maicy this season. That's wishful thinking. Just ask Meg, who has firsthand knowledge of her sister's work ethic and talent.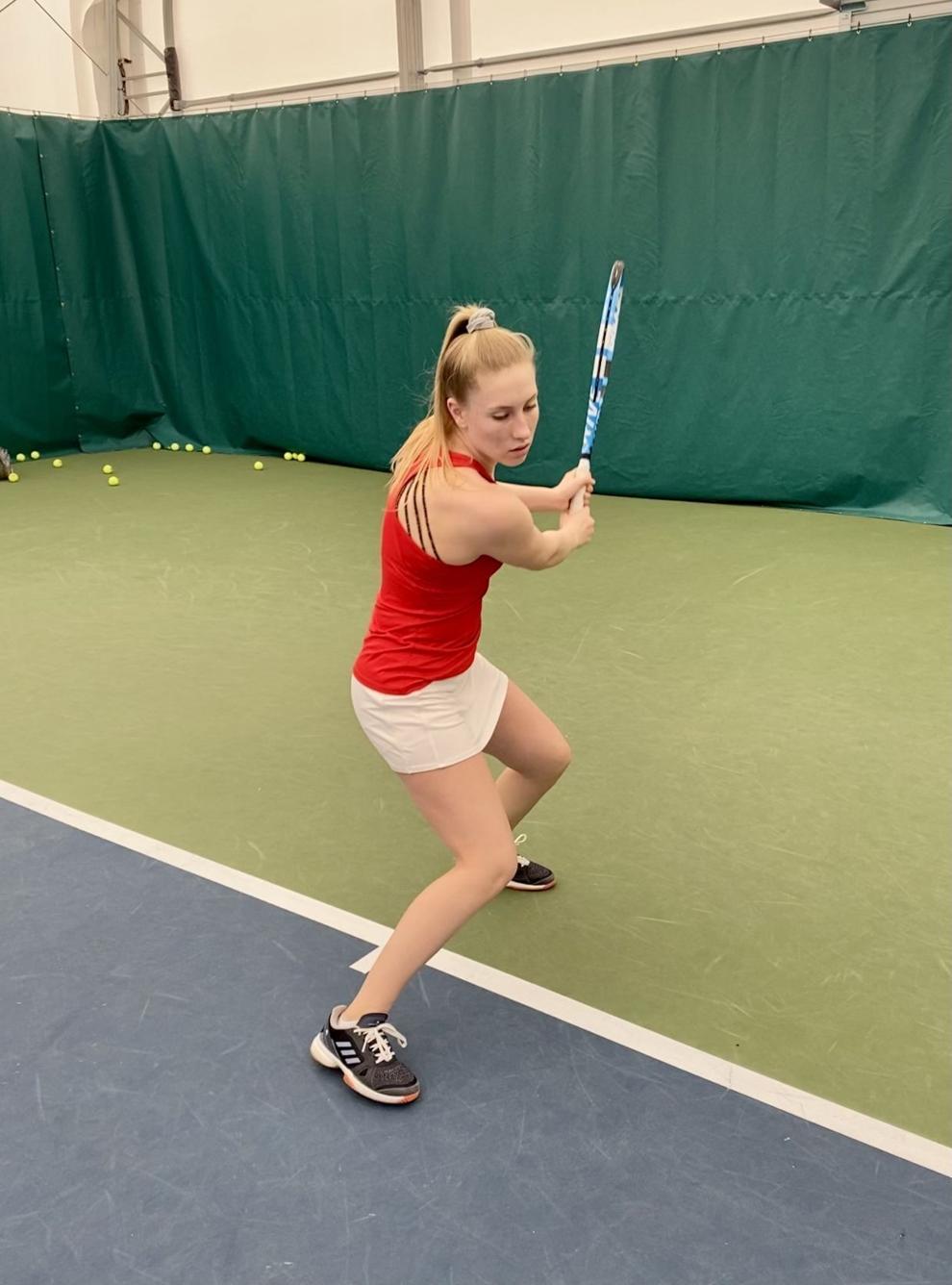 "She's super athletic. Whenever she gets on the court, she's kind of a beast," Meg said. "She runs down everything. She's strong, overheads her opponents, but she's also so smart. She mixes it up with slice and drop shots, and she basically out-crafts her opponents, too."
Meg and Maicy would not be shocked if they face each other at state, but they haven't talked about it much. They barely know who all of their teammates will be, let alone which opponents will be toughest. The bulk of athletes who will perform best these next three months were sophomores, freshmen or eighth graders the last time a spring season in Montana was played, and few of them have experienced as much success as Maicy (the 2019 State AA boys singles champion was also a sophomore: Kalispell Glacier's Rory Smith, who beat Bozeman then-freshman Conner Joly).
As much as Maicy wants to win another state singles title and lead the Bozeman girls to their ninth straight State AA team championship, those are not her sole goals at this stage.
"We both are just eager to get back on the court," Meg said. "She's told me so many great things about high school tennis and being a part of the team atmosphere."
Maicy would not have experienced that atmosphere if she'd chosen to remain remote and only played travel tennis two years ago. Instead of trying to repeat as a state champion this May, she'd feel intense pressure to take advantage of her only shot. Maybe she'd have chosen to forgo the season.
Maicy is glad she didn't wait to join the Hawks, and she's thankful she'll get to experience one more high school season, this time with her sister.
"Tennis is such an individual sport. I've always just been by myself," Maicy said. "My sophomore year was super fun, so I want to do it again this year."