We want to celebrate members of the Class of 2020 who were unable to compete in their final seasons after they were canceled due to the COVID-…
Anything can happen in a season, but we looked at what might have happened in 2020 based on what we knew from the results of 2019.
The Montana High School Association determined the spring 2021 state sites and most of the 2021-22 locations.
Emily Sullivan figured a 12-foot pole vault would get her a scholarship. She never got the chance, so she's walking on at Montana State.
Montana high school athletic departments have saved some money this spring. Athletic directors are unhappy about that for several reasons.
Lockwood High School opened its doors in the fall of 2019 with just freshmen students. This is what it was like to start an athletic program f…
It would be easy for Sam Fulbright to dwell on the past, considering how close he came to winning a state track title. But he's focused on a b…
Seven of MSUB's latest cross country/track and field signees are from Montana.
Frenchtown senior Tyler Schmautz had two options in fifth grade: join cross country or walk home. He chose the former, joined track the next y…
"She just showed up every day to run," Senior cross country coach Sarah Lord said, "and none of the rest of it mattered. She was just focused …
One cracks jokes at the starting line, one is by-the-book and one dabbles in about anything.
Company will acknowledge winners "because we think it is important to recognize and celebrate these athletes for their accomplishments on and …
Emily Poole will not get a chance to break her sister's javelin record, but she feels fortunate in light of her lost senior track and field season.
Missoula Big Sky's Everett Fred will throw the javelin for the Montana track and field team in 2020-21. 
After a hectic fall and a "heartbreaking" spring, Jacob Jessen is hoping for some normalcy in Dickinson.
The MHSA initially had said schools would have to be back in session by May 4 to be able to have spring sports.
Missoula Big Sky's Whitney Morrison got a lot of attention from college track and field recruiters. In the end, she picked the Grizzlies.
Mims signed to play basketball at NIC but will be allowed to pursue track opportunities as an unattached athlete.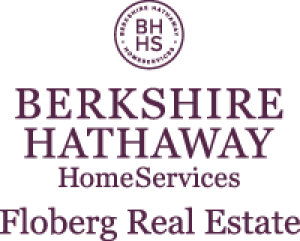 Susan B. Lovely - Berkshire Hathaway Home Services Floberg Real Estate
A suspended senior track season did not prevent Ali Cunningham from signing with a college program.
The spring sports suspension's deadline is the same day as Montana's stay-at-home order and K-12 school closure.
The MHSA originally planned to review the springs sports suspension on April 13, but new developments have caused the reevaluation date to move up.
Poole is a two-time reigning Class B champion in both the discus and javelin.
Status of the Athlete of the Year banquet "still up in the air" due to coronavirus pandemic. 
"The MHSA Executive Board and Staff doesn't want to give false hope regarding the resumption of spring activities, however we don't want to ma…
The nine coaches have been in charge of football, basketball and track, just to name a few sports.