LA GRANDE, Ore. — Eastern Oregon University's Allexander Kosel, a junior from Roberts, was named the Cascade Collegiate Conference's men's ind…
Cleet and Wrenzi Wrzesinski both won their multi events over the weekend.
The three-sport athlete earned an all-state selection this past volleyball season.
Tate Wieferich will play football and run track for the Blue Hawks.
Wahl is the reigning Class A champion in the girls 200 meters.
The state-champion relay runner will continue his track career at a Division I school.
Multiple schools will change classifications, and some conferences will realign.
Timm finished 11th at this year's Class A state cross country meet to help Laurel take the team title.
An accomplished runner at Skyview and MSUB is the Falcons' new track coach.
Trollope will remain as a teacher and coach at Castle Rock Middle School.
The Yellowjackets' tally of recruits this season on the men's side has reached 16.
MSUB's latest women's track and field recruits come from Alberton, Ballantine, Billings, Hardin, Helena and Livingston.
Ever wondered what a track meet might look like during a pandemic?
Not enough schools are interested in fielding boys powerlifting teams this upcoming season.
Falcons' standout was also Midland Roundtable's male Athlete of the Year.
Senior standout is a back-to-back Gatorade winner. 
Miles City's new track and field coach is a Hardin graduate.
We want to celebrate members of the Class of 2020 who were unable to compete in their final seasons after they were canceled due to the COVID-…
Anything can happen in a season, but we looked at what might have happened in 2020 based on what we knew from the results of 2019.
The Montana High School Association determined the spring 2021 state sites and most of the 2021-22 locations.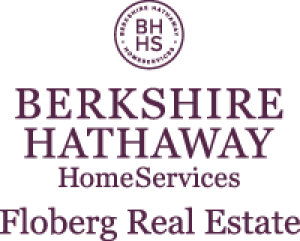 Susan B. Lovely - Berkshire Hathaway Home Services Floberg Real Estate
Montana high school athletic departments have saved some money this spring. Athletic directors are unhappy about that for several reasons.
Lockwood High School opened its doors in the fall of 2019 with just freshmen students. This is what it was like to start an athletic program f…
It would be easy for Sam Fulbright to dwell on the past, considering how close he came to winning a state track title. But he's focused on a b…
Seven of MSUB's latest cross country/track and field signees are from Montana.
Frenchtown senior Tyler Schmautz had two options in fifth grade: join cross country or walk home. He chose the former, joined track the next y…