The Battlin' Bears signed players from Billings Skyview, Helena, Joliet, Red Lodge and Roundup.
She was a four-time academic all-state selection for the Locomotives, and also played with the Laurel Express and Avalanche club teams.
Zeier was a second-team all-conference libero who led the Rams to a state title in the fall.
One of the new coaches is a Laurel graduate who won 10 state titles at Bridger.
Photos from the Big Sky Volley Fest at MetraPark in Billings on Saturday, May 8, 2021.
Pretty Weasel will join a team with two Hardin graduates. 
Volleyball matches will be held at First Interstate Arena, Metra's Expo Center and MSU Billings.
Kallevig led the Scouts to a state title in November.
The 6-foot LaBeau led Class AA in total blocks.
The three-sport athlete earned an all-state selection this past volleyball season.
Gray was on the winning side 101 times during her four-year career at Billings Central.
Nominate your picks for our January honorees.
Schwend helped the J-Hawks to their first Class B state volleyball title in November.
LeFaye Russell is one of two Hardin volleyball players to sign with North Dakota colleges this month.
Krum was an all-state selection this past season, and she helped the Red Devils to a second-place finish at the state tournament.
Lindseth had 23 kills and 21 digs in a five-set championship loss to Helena Capital last month.
Adkins is a four-time all-state selection who led Bridger to its 11th state volleyball title last month.
MILES CITY — Macy Limberhand, a 5-foot-8 utility player for Huntley Project, has signed a letter of intent to play volleyball at Miles Communi…
The Hardin outside hitter received a full-ride scholarship from the North Dakota community college.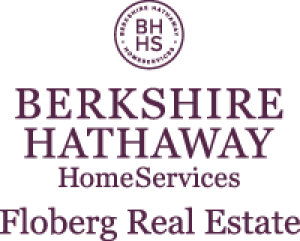 Susan B. Lovely - Berkshire Hathaway Home Services Floberg Real Estate
Both athletes led their teams to state championships in November.
The Montana Coaches Association awards were released Monday.
Sophia Timm averaged nearly seven assists per set.
Sealey, a setter for the Panthers, was named Class B all-state and District 4B all-conference as a senior in 2020.
Nominate your picks for our November honorees.
Check out the all-state selections for Class C and all-conference from 7C.