BILLINGS — Kristina Schafer remembers Maria Stewart admitting to being a bit nervous. It was the beginning of spring club volleyball and Stewart, a freshman at the time, knew she was next in line to be the setter for the Billings Central volleyball team in the fall.
Not only would Stewart, a sophomore in the fall, be in charge of running the offense for a two-time defending championship program. She was also inheriting a veteran front row: Schafer a junior; Cindy Gray, a junior; and, perhaps, most intimidating of all, senior Olivia Moten-Schell.
"It was so much pressure on her," Schafer said. "But she's doing well."
If you're a volleyball follower at all, you've heard it over and over again. The setter is the quarterback of the team and, more times than not, needs to be the vocal leader. Without a good setter, and a good rapport between the setter and the various hitters, well …
Which makes what the Rams have done the past four years seem extra special. Not only have they reached the Class A championship match the three previous seasons — and have a prime chance to win a third consecutive title this weekend in Bozeman — they've done so plugging in a variety of players at perhaps the most important position on the court.
"That's probably the position, when the kids are coming into the program as seventh- or eighth-graders, that I worry about the most," said Central coach Kylie Reitz, who attributes some of the program's success to the setting coaches, most recently Nikki Burke. "How much those kids have to learn is such a large amount."
The timeline for the Rams' setters goes something like this:
2016: Christy Cox was the setter until she broke an ankle, bringing in Sierra Schuster. Then, late in the season when Devin Nielsen became eligible after her transfer from Billings West, she took over. Central finished second at state.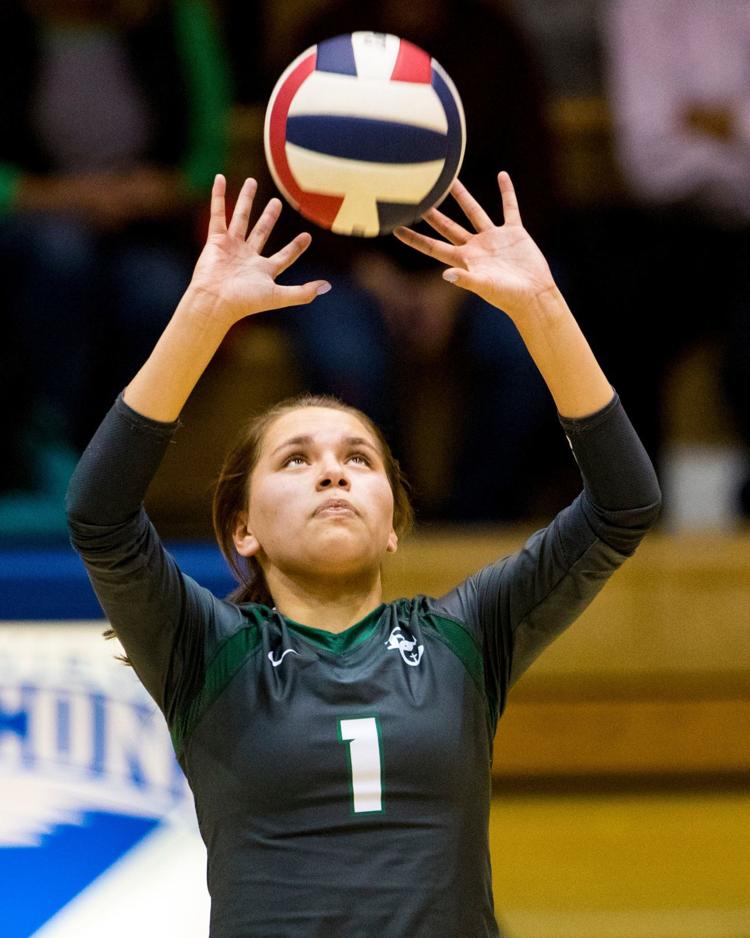 You have free articles remaining.
2019: Stewart moved into the starting role and so far, it's been smooth sailing for the Rams, who enter state 24-3.
Stewart admitted she felt the weight of the program on her shoulders. But she also feels settled in now.
"As the season went on I was like, 'OK, I can do this,' " she said. "My biggest concern was could people tell I was a beginner?"
Probably not. Stewart's athleticism and court smarts made sure of that. She heads to Bozeman averaging 8.3 assists per set and 3.3 digs per set, which is second on the team.
Moten-Schell has been on varsity all four years of high school. So, she's had to work with the entire parade of setters the Rams have shuffled through. Despite that turnover, Moten-Schell has a chance to play in the championship match every one of her four seasons.
"I didn't think I'd ever be a player to be in that position," she said.
Gray, too, has seen the merry-go-round of setters go by. And though she's definitely not looking past this weekend, she also has a tinge of excitement for what lies ahead. Barring unforeseen circumstances, Gray will have Stewart setting to her again.
What's that? A consistent face at setter?
"It'll be something new," Gray said with a smile.