Former Billings Senior standout was hired to coach the Falcons in Sept., 2018. 
Star wrestler transitioned into coaching and helped build Ronan into a wrestling powerhouse. 
Event was at Virginia Beach, Va., April 23-25. 
Burns was a three-time state champion for Colstrip. 
The MHSA executive board approved a number of co-ops, as well as a pilot program for girls flag football and dates/locations for state tournaments. 
For the 15th consecutive year, Alexander Blewett III, a trial lawyer from Great Falls, has awarded three $1,000 scholarships to the top studen…
Did you know a Montana team played in the first ever NAIA football championship game? Do you know which Montana school has the most NAIA posts…
Azure lost to Jack Shore by split decision.
Azure will compete in the preliminaries of Saturday's UFC Fight Night event.
Tourney was April 2-3 in Des Moines, Iowa. 
Montana wrestlers competed at the AAU JR/SR National Duals. 
Tourney was April 2-3 in Des Moines, Iowa.
Both our March honorees ended their high school careers on high notes.
BILLINGS — The Montana Coaches Association announced its winter coaches of the year winners in a press release on Monday night.
Carson DesRosier of Helena placed eighth.
North Dakota girls wrestling is set to begin this coming winter. 
Nominate your picks for our March honorees.
Boys and girls wrestlers represented the Treasure State at USAW events. 
After last year's tourney was canceled due to the coronavirus crisis, the event returned to First Interstate Arena at MetraPark. 
Thousands of young wrestlers from across the state converged on Billings this weekend to participate in the 2021 Montana Open wrestling tourna…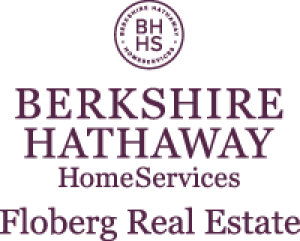 Susan B. Lovely - Berkshire Hathaway Home Services Floberg Real Estate
Tournament will be held at First Interstate Arena at MetraPark Saturday and Sunday and the field is full with 1,800 participants. 
Overall, the three grapplers have been state-placers nine times.
One will be awarded in each of Classes AA, A and B-C. 
These athletes from Missoula Sentinel and Cut Bank had noteworthy performances during the month of February.
Photos from day one of the MHSA AA wrestling state championships at Flathead High School in Kalispell, Friday, March 5, 2021. 
Just days after his mother's death, Kalispell Flathead wrestler Timber Richberg helped the Braves capture the state championship.
Photos from the finals matches of the MHSA AA wrestling state championships at Flathead High School in Kalispell, Saturday, March 6, 2021.