Multiple schools will change classifications, and some conferences will realign.
Zadick, 80, had served as a youth coach and tournament worker and was the father of Montana legendary wrestlers Bill and Mike Zadick. 
Lessons from Hunter Azure's first UFC loss helped him earn his second win last weekend.
Hunter Azure defeated Cole Smith by unanimous decision in his third UFC fight.
Hunter Azure's third UFC fight is scheduled to begin around 4 p.m. Saturday.
Birdwell will join Bozeman's Chance McLane with the Cowboys. 
Hunter Azure's third UFC fight will take place in Las Vegas against a fellow bantamweight with a nearly identical record.
BILLINGS — Outgoing Sidney senior Jett Jones has signed a wrestling scholarship with Montana State-Northern, MSUN announced Thursday.
Not enough schools are interested in fielding boys powerlifting teams this upcoming season.
New coach was a star wrestler for the Panthers. 
Betty Bear of Poplar will wrestling for Providence this coming winter.
Longtime Bozeman Hawks coach will transfer across town to coach at the new school, which opens in the fall. 
New Bozeman High wrestling coach Sean Dellwo was previously the head coach at Belgrade. 
The Montana High School Association determined the spring 2021 state sites and most of the 2021-22 locations.
For the 14th straight year, Great Falls trial lawyer gives three $1,000 scholarships to the top student-wrestlers in Montana classes AA, A and B/C.
Westby-Grenora will offer 10 sports during the 2020-21 season.
Six college wrestling duals will be held at the Belgrade Special Events Center on Jan. 8, 2021. 
STILLWATER, Okla. — Leif Schroeder, who in February became the state's 36th four-time state wrestling champion, earned the Dave Schultz High S…
Brian Kelleher knocked out Hunter Azure in the second round of their UFC Fight Night featherweight bout.
STILLWATER, Okla. — Billings West senior Brooke Cicierski is the recipient of the Tricia Saunders High School Excellence Award for the state o…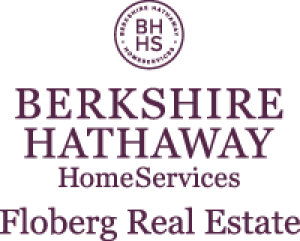 Susan B. Lovely - Berkshire Hathaway Home Services Floberg Real Estate
GREAT FALLS — Columbus' Carter Beer will be on the University of Providence wrestling and rodeo squads beginning with the 2020-21 school year.
GREAT FALLS — Billings West wrestler Wyatt Van Pelt will continue in the sport at the University of Great Falls.
Lockwood High School opened its doors in the fall of 2019 with just freshmen students. This is what it was like to start an athletic program f…
Hunter Azure's second career UFC fight will take place almost a month after his last event was postponed.
As interim head coach, Carranza led the Bison to the State AA team title. 
Azure was scheduled to fight at UFC 249 next Saturday in California, but the event was suspended indefinitely.
Cameron Barber was hoping his 15 athletes out for track and field would have a chance to make history like their other classmates this season,…