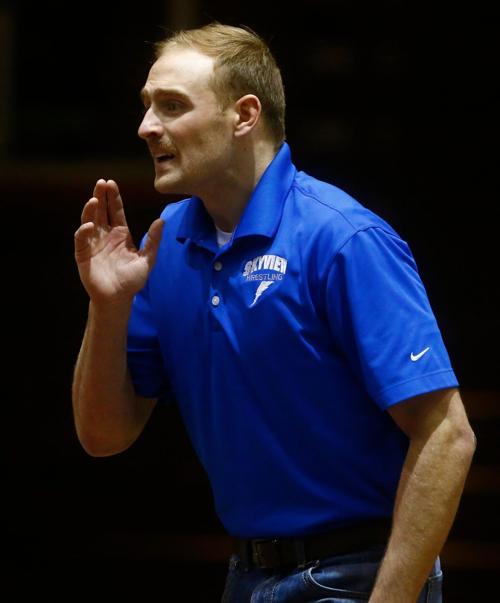 BILLINGS — Ben Sulser has resigned as Billings Skyview's wrestling coach, Billings Public Schools activities director Mark Wahl announced in a press release on Friday.
Sulser, a former standout wrestler at Billings Senior who graduated from Montana Western in 2016, also resigned as wood shop teacher at Skyview.
"While talking with Ben over the past few days, we realize that this was an extremely difficult decision for him," the press release stated. "However, he feels it is best for his family that he pursue other opportunities. Ben has done an outstanding job with the Skyview wrestling program and we can't thank him enough for the time, effort and leadership that he has provided the program over the past few years. We wish Ben and his family all the best as he pursues new opportunities."
Sulser told The Billings Gazette and 406mtsports.com that he will miss working with the Falcons and could one day envision himself working with the team again.
"It was tough. I love our guys so much and it's really hard to leave them," said Sulser, 28. "It's very emotional but you have to make tough decisions sometimes." 
Sulser enjoyed his time leading the Falcons.
"Oh my gosh, absolute bliss," he said of coaching at Skyview. "It was extremely fun. I loved every second of it." 
Sulser said it was a privilege and rewarding to be involved during the historic first season of girls wrestling in the Treasure State.
"It was phenomenal," he said. "It was really cool to be a part of it starting in."
Wahl said the boys wrestling coaching job at Skyview is open.