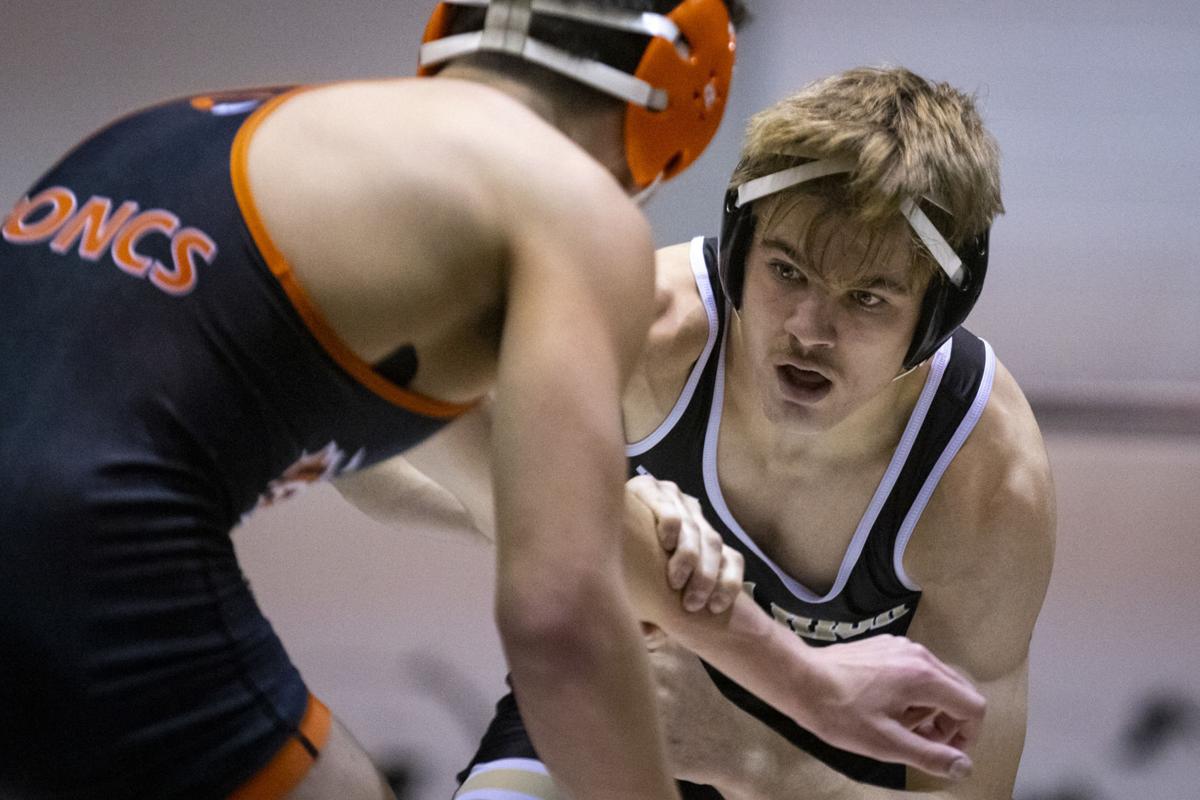 BILLINGS — Drake Rhodes has been traveling to Iowa Hawkeyes wrestling team camps since his grade-school days.
The Billings West senior has also participated in countless summer Osos Wrestling Camps featuring Hawkeyes wrestlers at the Golden Dome.
Through it all, the two-time State AA champion has always wanted to be a Hawkeye.
On Friday, Rhodes gave an oral commitment to Iowa coach Tom Brands to wrestle for the NCAA champions. Rhodes will be a preferred walk-on.
"It feels good," Rhodes told The Billings Gazette and 406mtsports.com. "It has always been a dream to go there and I'm glad I could make it come true.
"We've been going to camps and stuff for the last however many years. … It's always been a goal to go there."
Rhodes, an undefeated state champion last year with a 17-0 record at 152 pounds, has a 97-7 career record.
As a freshman he was the 113-pound State AA champion and as a sophomore he was the runner-up at 126 pounds.
This year, Rhodes will compete at 160 pounds for the Golden Bears said coach Jeremy Hernandez. He is projected to wrestler at either 165 or 174 pounds in college.
"I'm really excited for him. That's the best program in the country," Hernandez said. "After speaking with the coaches, they all tell me Drake will fit in perfect and thrive in that room. I have no doubt he'll do what he needs to do to become one of the best wrestlers."
Hernandez said all of the hours Rhodes spent at Iowa camps and at the Osos camps were instrumental in the commitment.
"It's awesome. It's huge. For Drake to commit to Iowa is something he's wanted to do for a very long time," Hernandez said. "Everything worked out and he'll go pursue wrestling at the next level.
"He's walking into the best program in the country. What helped him was getting to work out with the Iowa guys that come to camp in the summer and us going to the team camp and getting to know everyone out there. It made the transition easy and helped with his decision."
Rhodes said he'd also visited with Missouri and had considered the possibility of North Dakota State, although he didn't have conversations with NDSU.
In the end, Rhodes said his love of the Hawkeyes — and his admiration for the way Iowa wrestles — won out.
"I've always been a big fan of them ever since I was young," Rhodes said. "It is exciting watching them and I like their style of wrestling. It goes along with how I like to wrestle and want to wrestle with a hard pace and going hard the whole time. I really think that's the best way to wrestle and stuff."
At Iowa, Rhodes will be teammates with Leif Schroeder of Bozeman. Schroeder, a four-time Montana State AA champion, will be a redshirt freshman this year.
And, also at Iowa, Rhodes will find another friendly face from home in Hernandez's daughter, Rynzi, who is the wrestling manager for the Hawkeyes. It is the second year the sophomore has served in that role for Iowa.
But before he's off to Iowa City, Rhodes has more work to do for the Golden Bears as he chases a third state championship.
Rhodes' ambitions for this season are simple: "Just getting better and trying to get better every practice and every day and seeing what I can do and working my hardest and trying to become the best wrestler I can be. Just like any other year."