During the most critical moments of the Lightning's second-round series opener against Carolina, defenseman Ryan McDonagh found himself in a t…
The Las Vegas-based Golden Knights had the most wins in the NHL's truncated 56-game schedule with 40.
Wayne Gretzky apparently is preparing to test his skills in another part of the hockey world.
In a series of events familiar to Knicks fans, the Rangers have turned what would have been a forgettable news cycle into a complete self-immolation.
Sheridan advances to the national tournament beginning Thursday in St. Peters, Missouri.
Great Falls jumped to a 5-1 lead after two periods and held on from there to beat Sheridan.
Top-seeded Sheridan improved to 42-1 for the season.
Not real clear on why I'm doing this right now.
Sheridan improved to 40-1-0-0 in its second season of competition and needs one more win over the Junior Bruins to advance to the finals.
Chicago Blackhawks general manager Stan Bowman and Minnesota Wild general manager Bill Guerin were named general manager and assistant GM, res…
The NHL on Wednesday said referee Tim Peel will no longer officiate games after Peel's comments caught on a microphone during Tuesday's Red Wi…
In the early days of ESPN, when the concept of an all-sports network was laughably dubious and slow-pitch softball, tractor pulls and Australi…
Bozeman is hosting the Montana Amateur Hockey Association high school varsity tournament this week.
Three thousand or so fans won't push the Carolina Hurricanes any closer to profitability. Entertaining that many fans at PNC Arena might push …
Nearly half a century before the Pittsburgh Penguins traded for speedy, 24-year-old winger Kasperi Kapanen, another Kapanen likewise switched …
Attending a live sporting event has become a pricey experience. To determine which teams are most expensive to see, Tennessee Sports Betting a…
The Bulls will honor three seniors prior to the game against the Missoula Bruins.
PITTSBURGH — Penguins general manager Jim Rutherford, architect behind two recent Stanley Cup runs and 2019 Hockey Hall of Fame inductee, unex…
Did somebody call a taxi squad?
The NHL will lose more than a billion dollars by staging the 2020-21 season in largely empty arenas, Commissioner Gary Bettman said Monday, bu…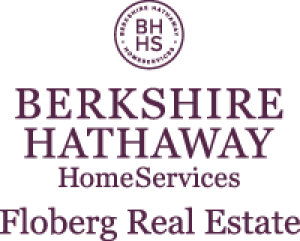 Susan B. Lovely - Berkshire Hathaway Home Services Floberg Real Estate
PHILADELPHIA — News item: The National Hockey League announced on Tuesday that it had sold the naming rights of its four divisions this season…
The Kings and Ducks will compete with Arizona, Colorado, Minnesota, San Jose, St. Louis and Vegas in the NHL's West division, one of four new …
At the old O-Pee-Chee's bubblegum and trading card factory in the Canadian city of London, Ontario, the month of December was most employees' …
While the NBA opened training camps Tuesday and plans to start its season Dec. 22, the NHL is taking a more cautious approach.
Retired Chicago Blackhawks enforcer Daniel Carcillo says it took a mind-blowing drug to save his brain — and his life. "It was the most amazin…
Time is growing short for the NHL to meet its target of launching the 2020-21 season on Jan. 1, and the list of obstacles is growing longer. W…