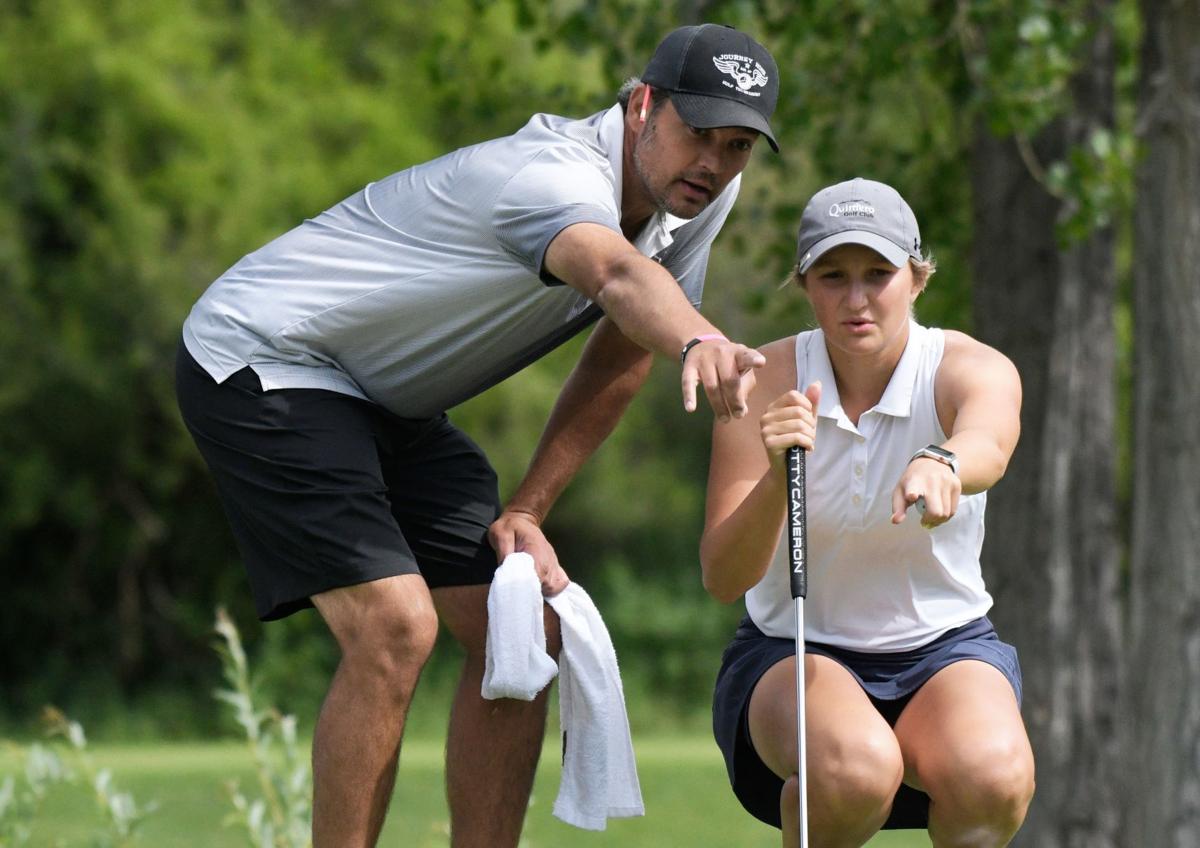 BILLINGS — Montana State University women's golf coach Brittany Basye recruited her daughter, Kameryn, to stay home and play for her. Kameryn chose Weber State.
That decision didn't cause a rift in the Basye household. In fact, Brittany was somewhat relieved.
"You want your kids to go away, get a new experience," Brittany said. "I want to be a mother."
Brittany is nervous about her team competing against her daughter, who she said is talented and improving, in the Big Sky Conference. But she's excited to see Kameryn work on her golf game from a distance.
This weekend, Kameryn is competing at the Women's State Amateur Championship at The Briarwood. Brittany has caddied for Kameryn in the past, but Brittany's husband, Jason, is on the bag for this tournament. Brittany, a former State Am champion, is trying to shrink her shadow.
"There's a lot of pressure on her," Brittany said of her daughter. "She's strong, she's stubborn and she's gonna figure out a way to make it happen."
If Kameryn is going to join Brittany on the list of State Am champions, she'll probably have to wait at least a year.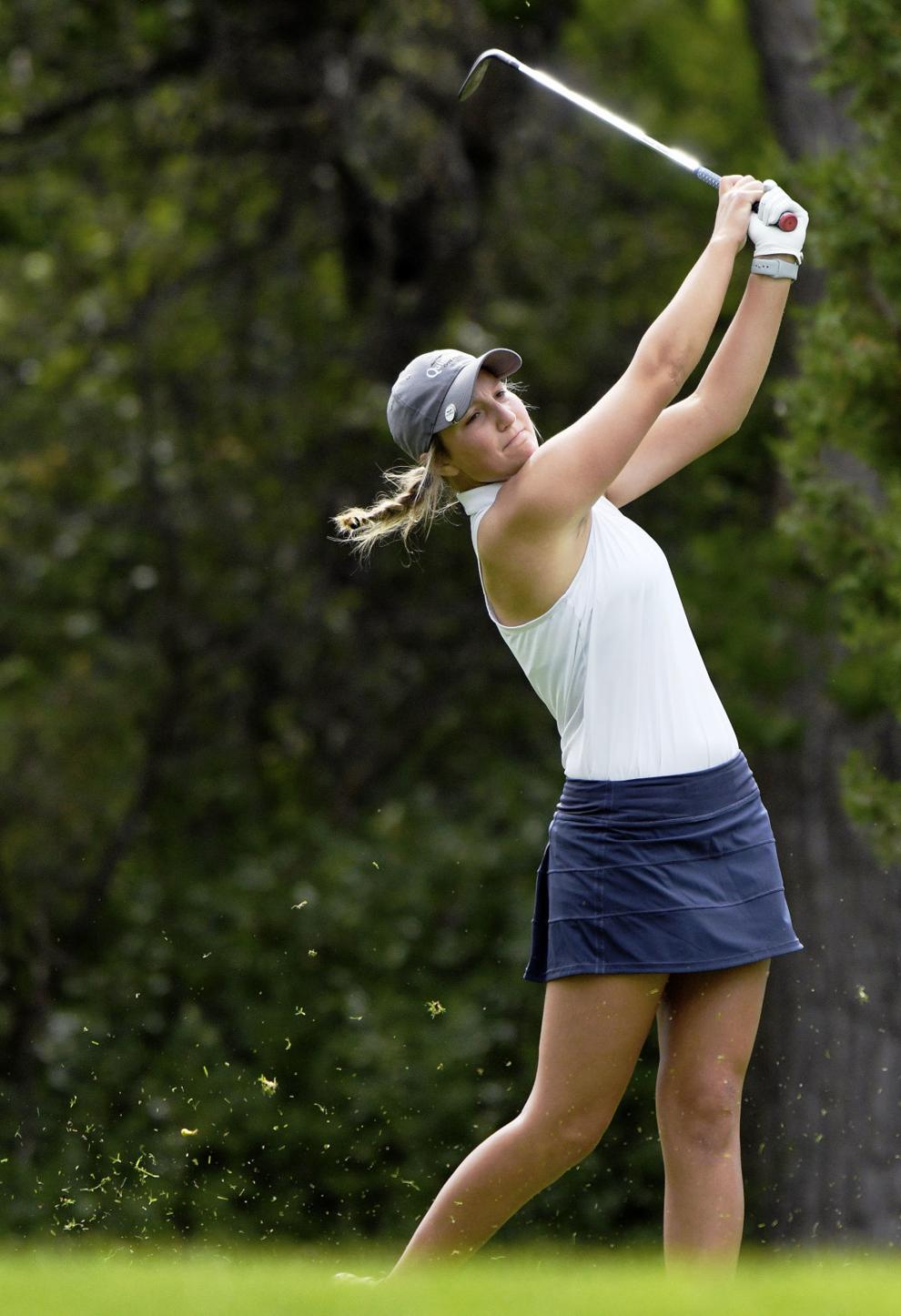 In Thursday's opening round, Kameryn shot an even-par 74 and was three strokes off the lead. On Friday, the sophomore-to-be carded an 11-over 85, leaving her 21 strokes behind leader Eryn Ellis.
"One of those days where you feel like nothing's going in," Kameryn said. "Unfortunately in golf, that's how it goes. You have good days and bad days. Pretty bad one."
Going into this weekend, Kameryn and Brittany didn't talk much about Brittany's 1993 State Am victory, they said. Brittany, a Billings native whose maiden name is Schaff, also played in the 1993 U.S. Women's Amateur and the 1995 U.S. Women's Open. The other Basyes don't hear about those accomplishments very much.
"She's pretty humble and quiet about what she did," Kameryn said. "None of us I don't think really know how good she was."
Brittany said she and Kameryn are "connected at the hip," and Kameryn hasn't exactly rebelled against her mother. She's a college golfer, after all (Brittany played for New Mexico).
But until her junior year at Bozeman, golf wasn't Kameryn's only focus. She also played basketball and softball, and she's only been a serious golfer for about three years, at least in Brittany's estimation. Add in the fact that Kameryn chose to leave Bozeman for college, and it's clear that she didn't want to follow her mother's path.
Kameryn and Brittany are happy with the current setup.
"It's nice now because I got to see her a few times this year playing," Kameryn said. "We're so similar, and I know she's rooting for me, but it's kind of a little rivalry."
That rivalry might intensify if Kameryn improves as much as Brittany expects. For all Brittany knows, Kameryn will lead the Wildcats to tournament wins over her Bobcats.
Kameryn's growth might also shrink the distance between her and Brittany. It might not happen this weekend, but Brittany is confident her daughter will break through at a future State Am.
"It would be sweet, mother-daughter winning, and I think it will happen," Brittany said. "She's a better golfer than I was back in my day."
Ellis dominating; Court clinging
Kameryn Basye is hardly the only player looking up at Ellis. The outgoing Rocky Mountain College senior fired a 7-under 67 on Friday, leaving her 10-under for the tournament. Whitefish's Coral Schulz is second at 1-under 147, nine strokes behind Ellis going into Saturday's final round.
In the Women's State Senior Amateur Championship, Helena's Susan Court leads by two strokes at 21-over 169 for the tournament. Billings' Lisa Forsberg is second and two strokes behind Court, while defending champion Jo Smith, of Missoula, is third at 27-over 175.