Dagmar: Bruce Smith, basketball: A 6-foot-10 center, Smith was a scoring machine for Medicine Lake in the early 1970s, earning all-state honors as a senior in 1973 and a spot on the Class A-B all-star team. After high school, Smith played for Montana State, securing 23 rebounds in a game with the freshman team and eventually starting at center as a junior and senior. He played professionally for a year in France before returning to MSU to earn a master's degree in business administration and become an extension agent in eastern Montana.  
Darby: Todd Berry, wrestling: A three-time state champion (1978-80), Berry managed to emerge from his small town in the Bitterroot Valley to earn USA Today All-American honors and qualified for the Olympic Trials in 1980 as a 17-year-old. Upon his graduation from Darby, he'd accumulated more victories than any wrestler in state history. Along the way, he also won the 1980 state Class B-C pole vault championship. After wrestling in high school at 126 and 138 pounds and finishing with what was then a state-record 117 victories, he went on to compete for North Idaho College in Coeur d'Alene, Idaho, before working in the mining industry in Idaho and then as a lineman for Northwestern Energy. Berry died of cancer in 2012 at age 50.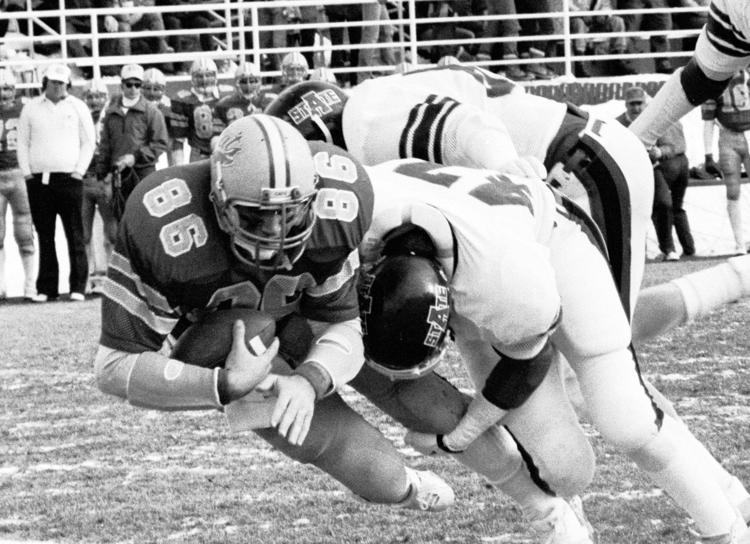 Deer Lodge: Joe Bignell, football: With a salute to NBA playing star and coaching legend Phil Jackson, who was born in Deer Lodge, the nod goes to Bignell, an all-stater in football and basketball in the 1970s for the Wardens. In basketball, he scored more than 1,500 points for his career and poured in a school-record 46 points in one game. But it was as a tight end in football that he excelled most, earning scholarship offers from four Pac-10 schools. At Montana State, he was an honorable mention All-American in 1984 while helping the Bobcats to their third national championship. He ranked 12th nationally with more than 1,000 yards in receptions in '84, catching 10 passes and two TDs in MSU's title-game win over Louisiana Tech. In 2008, he was inducted into MSU's Hall of Fame.
Denton: Katie Edwards, basketball: Were it not for Kayla Lambert, Edwards would sit atop Montana's career scoring list for girls basketball. From 1998-2001, she scored 2,650 points while playing for Denton and Lewistown high schools. She ranks fourth and fifth in single-season scoring, with 705 and 694 points. For her career, she averaged 26.8 points, putting her third in state history, and in 2001 led Lewistown to the Class A state title. As a freshman, she hit 62 consecutive free throws and likely has made more than any player in state history. At Montana from 2001-06, Edwards set the school record for 3-pointers with 236, tops for a career in the Big Sky Conference at the time and still fourth, and she was all-conference twice. Edwards ranks sixth in career scoring for the Lady Griz.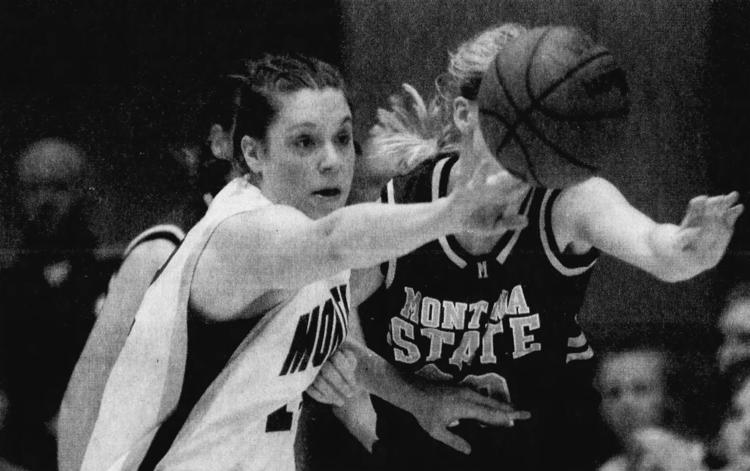 Dillon: Mandi Carver, basketball: Carver excelled in volleyball and track, but she made her name in basketball for the Beavers. She was first-team all-state for three years and set eight school records, including most field goals made in a career (440) and most rebounds (716) as Dillon won the Class A state title in 1995 and finished second twice after that. Carver also was first-team all-state in volleyball and was all-state three times in track. She played collegiately at Idaho State, where she set five school records and left as the Bengals' leading career scorer. After playing overseas professionally she became a college coach.
Dixon: Jim Clairmont, football: Clairmont broke a Class C record in the javelin in 1962 with a heave of 193-4 1/2, but he excelled as much on the football field as he did in track and field, and he was a standout high school basketball player as well. At Western Montana, he qualified for NAIA nationals for four consecutive years in the javelin, eventually setting a national record with a throw of 225-4. In football, Clairmont was a two-time Frontier Conference defensive lineman of the year and was NAIA District V lineman of the year in 1967. Clairmont, who has taught biological science for more than two decades in Ronan, was inducted into Montana Western's Hall of Fame in 1990.
Dodson: Lyle Cochran, rodeo: A registered Assiniboine from the Fort Belknap Reservation, Cochran competed in rodeo for well over 50 years and in 1976 was the Indian National Finals Rodeo's first national champion. In all, he won 47 saddles during his illustrious career. A tie-down roper, Cochran was the Montana Pro Rodeo Circuit champion in 1978 and 1980. He won the Montana Pro Rodeo all-around average title in 1986. In all, Cochran won hundreds of buckles. He was enshrined in the Indian National Finals Rodeo Hall of Fame in 2014 and the Montana Indian Athletic Hall of Fame in 2016.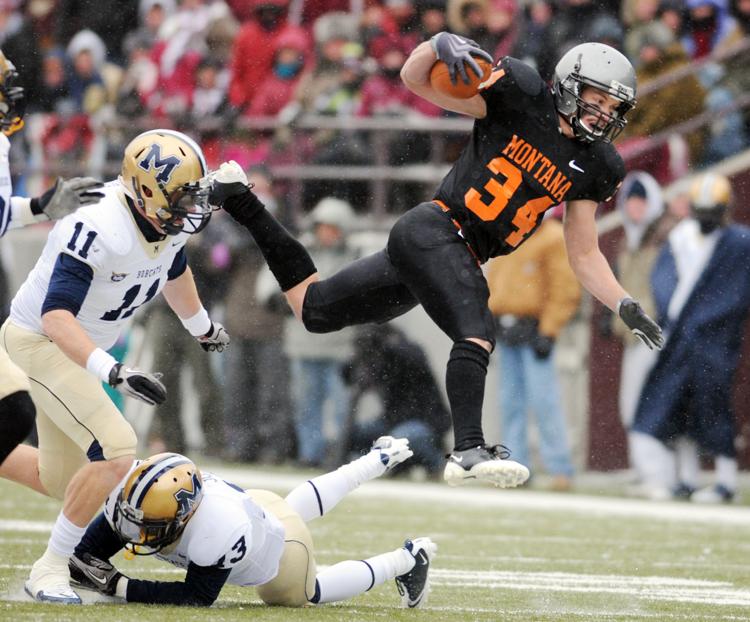 Drummond: Chase Reynolds, football: In four years playing 8-Man football for Drummond, Reynolds amassed a state-record 5,261 rushing yards and was a four-time all-state selection, winning three state titles in the process. He was a dynamo on the track as well, winning the state long jump crown and finishing second in the triple jump in 2004. At Montana in 2008, he set a single-season record with 22 touchdowns, a mark he equaled a year later. As a senior, Reynolds was a finalist for the Walter Payton Award. He went undrafted but played six years in the NFL, most with the St. Louis/Los Angeles Rams.
Dutton: Nate Odden, football: Odden did it all for Dutton in the early 1980s -- earning all-state honors in football, basketball and track. In 1983 he set a Class C state record in the 300 hurdles, and he was also state champion in the 100 dash and 110 hurdles. In basketball, he was all-conference and it wasn't unusual to see more than 20 points by his name in the boxscore. But football was his favorite sport and it's where Odden shined. He was quarterback, linebacker, punter and kicker for a high-powered Dutton offense, and was considered by many to be the top player in Class C. Odden took his football prowess to Montana, eventually starting as a cornerback before moving to safety and then linebacker.  
East Glacier: Simarron Schildt (Robertson), basketball: The high school uniform said Browning, but Schildt grew up on the fringes of Glacier National Park and went on to become a starting forward at Montana, where she was the second Native American to play for the Griz -- after Malia Kipp, also of Browning. A 4.0 student and high school valedictorian, Schildt led the Indians to their only Class A state basketball championship in 1996, averaging better than 17 points and 11 rebounds a game. She was inducted into the Montana Indian Athletic Hall of Fame in 2018.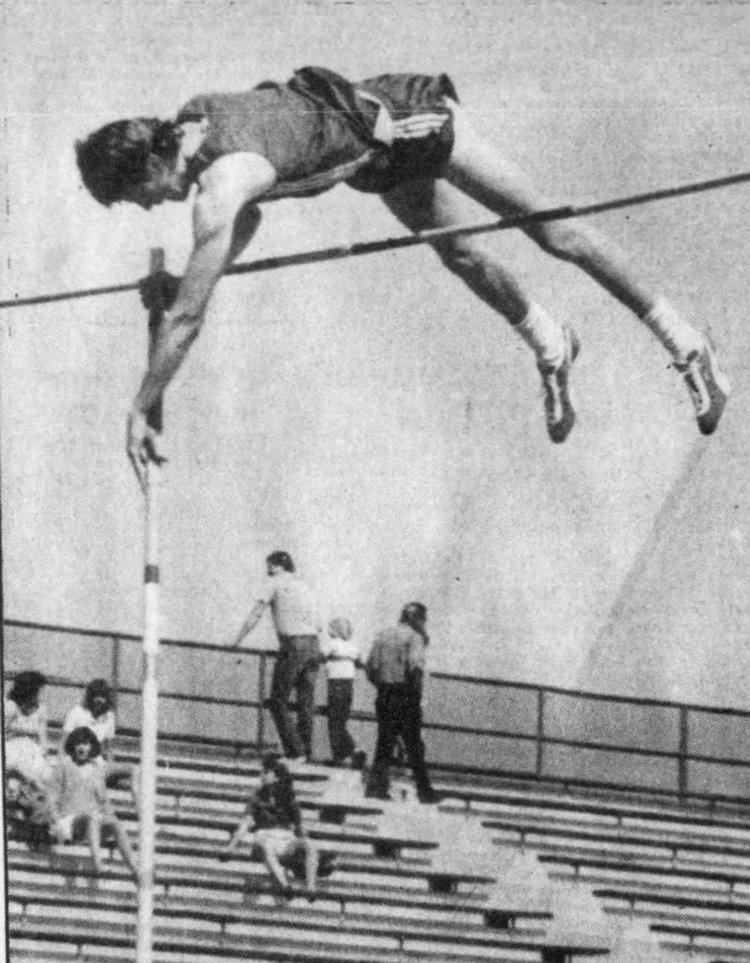 East Helena: Brian Schweyen, track and field: A solid basketball player at Helena High, Schweyen was a trail blazer in track and field, where he set the school record of 6-10 in the high jump – a mark that lasted 31 years. And Schweyen was just beginning: At Montana State, he was the first man in the world to high jump 7 feet and pole vault 17 feet on the same day, an achievement he would accomplish three more times. He won four of his six Big Sky championships in the high jump, two earning All-America honors. After college, Schweyen became a decathlete, ranking as high as eighth nationally. Now the head track coach at Montana, he is in the Hall of Fame at both MSU and Helena High.
Edgar: Parker Breding, rodeo: A starting guard on the Joliet High basketball team, Breding comes with solid bull-riding DNA, thanks to his father, Scott, a five-time NFR qualifier. Parker has won the RAM National Circuit Finals Rodeo title three times – only the second cowboy, along with Hall of Famer Cody Custer, to achieve the feat. He has qualified for the NFR three times himself, and was ranked as high as fourth in the world standings in 2018. Breding was a two-time Montana bull riding champ as well. He was battling knee injuries in 2019 and contemplating retirement at age 26.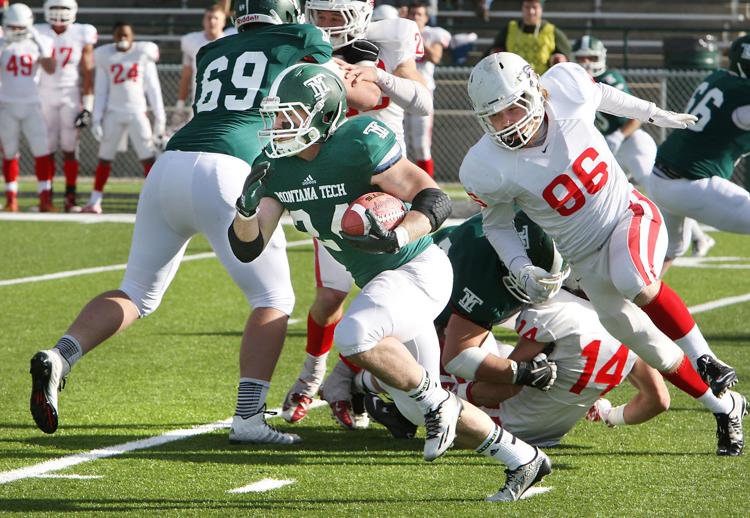 Ekalaka: Pat Hansen, football: From the remote southeast corner of the state, Hansen was an all-stater for the Bulldogs, starting for four consecutive years on both sides of the ball. He then played collegiately at Montana Tech, where he rushed for more than 1,000 yards for four consecutive seasons – including third in the nation in 2011. Hansen ran for 178 yards and five TDs in his first game as a freshman and wound up as team MVP after rushing for 1,400 yards. As a sophomore he led the team in scoring and led the Frontier Conference in rushing. In his final game in 2014, Hansen passed Don Heater's 43-year-old career rushing mark with 4,486 yards.
Ennis: Jessie Royer, musher: A ranch girl from the get-go, Royer has parlayed her love of huskies into a noteworthy career as a musher. She bought her first sled dogs at age 15 and two years later became the youngest winner of Montana's Race to the Sky. She was Rookie of the Year at the Iditarod Trail Sled Dog Race in Alaska in 2001 and has finished as high as third overall twice (2019 and 2020), ranking her as one of the top female mushers of all time. She has earned Champion Status at the Iditarod seven times for finishing in the top 10 and overall has won more than $400,000 in Alaska's Super Bowl. In 2017, she finished eighth in the Yukon Quest. Royer splits her time between homes at Seeley Lake and Fairbanks, Alaska.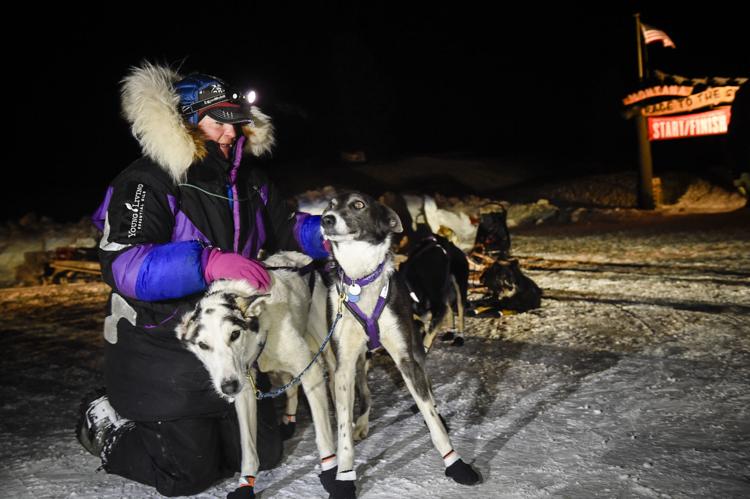 Eureka: Shannon Butler, track and field: One of the greatest distance runners Montana has ever produced, Butler won two NCAA championships and 12 Big Sky Conference titles while running for Montana State. Among the Big Sky's 50 greatest male athletes, Butler ranks fourth. He won the league's cross country titles in 1989 and '90, and was NCAA Mountain Regional champion in '90. In 1991, Butler was the Big Sky's winner in the 1,500, 5,000 and 10,000 meters – the first athlete to accomplish that trifecta. In 2001, he was inducted into the MSU Hall of Fame. Butler still holds the all-class three-mile cross country record, set while running for Eureka in 1985.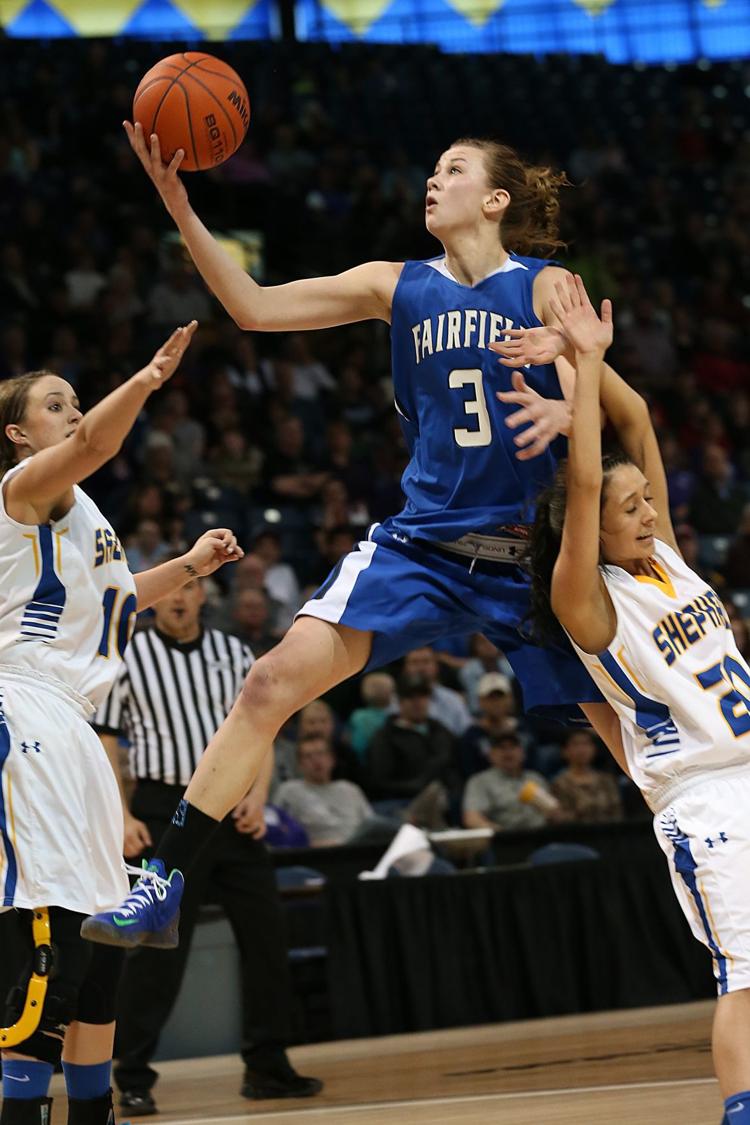 Fairfield: Jill Barta, basketball: Without a doubt, Barta is one of the top female basketball players in Montana history, illuminated by her 104-0 record from 2010-14 at Class B Fairfield, where she also was a standout in volleyball. She averaged 23 points and eight rebounds a game as a senior, earning MVP honors in the state tournament. She scored 41 points and had 18 rebounds in Fairfield's two-overtime win over Malta, scoring the Eagles' final 21 points. After her dominating high school career, Barta starred at Gonzaga, where she was the team's leading scorer for three seasons before leaving after her junior year as the fourth-leading scorer in school history (1,620 points). Barta was drafted by Las Vegas of the WNBA and had a preseason stint with the Minnesota Lynx, then played professionally in Montenegro in early 2019.
Fairview: Marti Kinzler, basketball: Only one player can say they're first in any category, and when it comes to scoring 2,000 points for a career Kinzler surpassed the barrier first. She finished her high school career in 1986 with 2,053 points and earned All-America honors in the process. Kinzler was all-state all four of her years with the Warriors and made all-state in volleyball as well. She didn't slow down at Montana, where she was all-conference and finished among the program's top 20 leaders in six categories. Kinzler was inducted into the MHSA Athletes Hall of Fame in 1996.
Fishtail: Buck Reiner, rodeo: An accomplished saddle bronc rider on the PRCA, Reiner had a big run in 2003 after taking four years off from the circuit. In a three-week span, he won rodeos in Red Lodge and two more in Canada. In between, the Colorado State graduate was a fiber-optics inspector in Washington. Reiner owns a trucking company in Fishtail. 
Flaxville: Kevin Hatfield, basketball: For several years in the heady '70s, the tiny little town in northeastern Montana enjoyed glory in hoops, led by the towering 6-foot-7 Hatfield. As a freshman in 1976, Hatfield earned MVP honors in the state tournament. He repeated the feat three years later as a senior, scoring 24 points in the state title game against neighboring Peerless to give the Cards their second Class C crown. Hatfield still ranks third all-time in state history in career rebounds with 1,320. He was a star discus thrower as well, breaking a 17-year-old state record in 1979. Hatfield played basketball at Westmont College in California.
Florence: Jim Tyack, baseball: The son of a Butte copper miner, Tyack was born in Florence in 1911 and spent the first eight years of his youth there. The family eventually moved to Bakersfield, California, where he made a name for himself first at Fresno State and then at Bakersfield College, where he lettered in four sports. Tyack kicked around the minor leagues for many years before pitching one season in the major leagues as a 32-year-old rookie, with the Philadelphia Phillies in 1943. He is in the Kern County (California) Hall of Fame and an award in his name is given out each year to the top high school athlete in the county.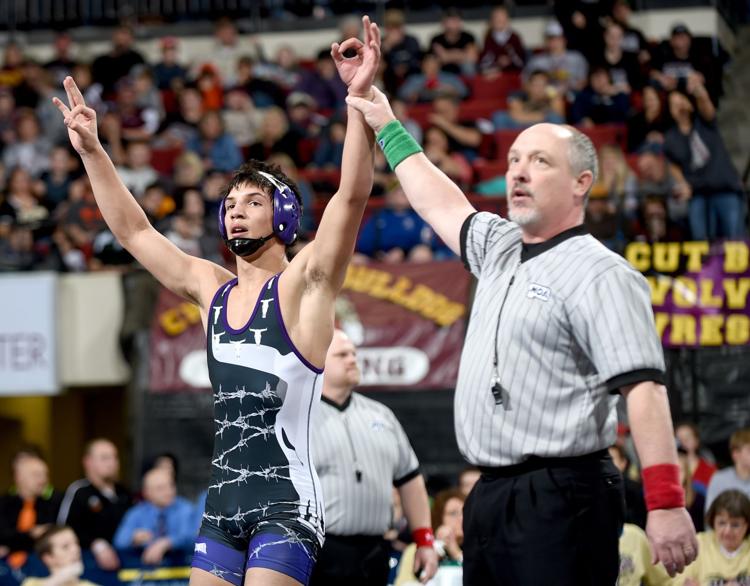 Forsyth: The Weber Brothers, wrestling: The Weber family is synonymous with wrestling success, winning 17 state championships between the five brothers (Brandon 3, Luke 4, Michael 4, Matt 4 and Nathan 2). Luke Weber won four state championships for Forsyth from 2013-16 before earning a wrestling scholarship to Nebraska, where he was 19-6 as a redshirt freshman. Earlier this year, he transferred to North Dakota State. In 2016, he won a national championship in the 145-pound division at the National High School Coaches Association meet. At Forsyth, he was 212-5 with 174 pins for his career, setting state records in both categories and losing only one match in his final three seasons. Weber, whose 58 wins in 2014 are a state record, also was a three-time all-stater in football. Michael Weber also was a four-time state B-C champion for the Dogies. In 2017, he won a wrestling triple crown, taking first place at the High School Coaches Association Nationals, USAW Folkstyle Nationals and the Reno Worlds. Matt also was a four-time state champ and a medal winner for MSU-Northern. Nathan, who also won a state title in track, was a B-C state champ and also wrestled in college for the Lights. The oldest, Brandon, was a three-time state champion and won an NAIA national crown for MSU-Northern in 2017.
Fort Belknap: Jimmy Cole, rodeo: A heeler, Cole won two Montana PRCA crowns (1997 and 1999) working with header Sam Bird and also won two Indian National Finals Rodeos with Bird's nephew Dustin Bird. Cole, who also called Harlem his home, was the Northern Plains Indian Rodeo Association year-end champion in 2005.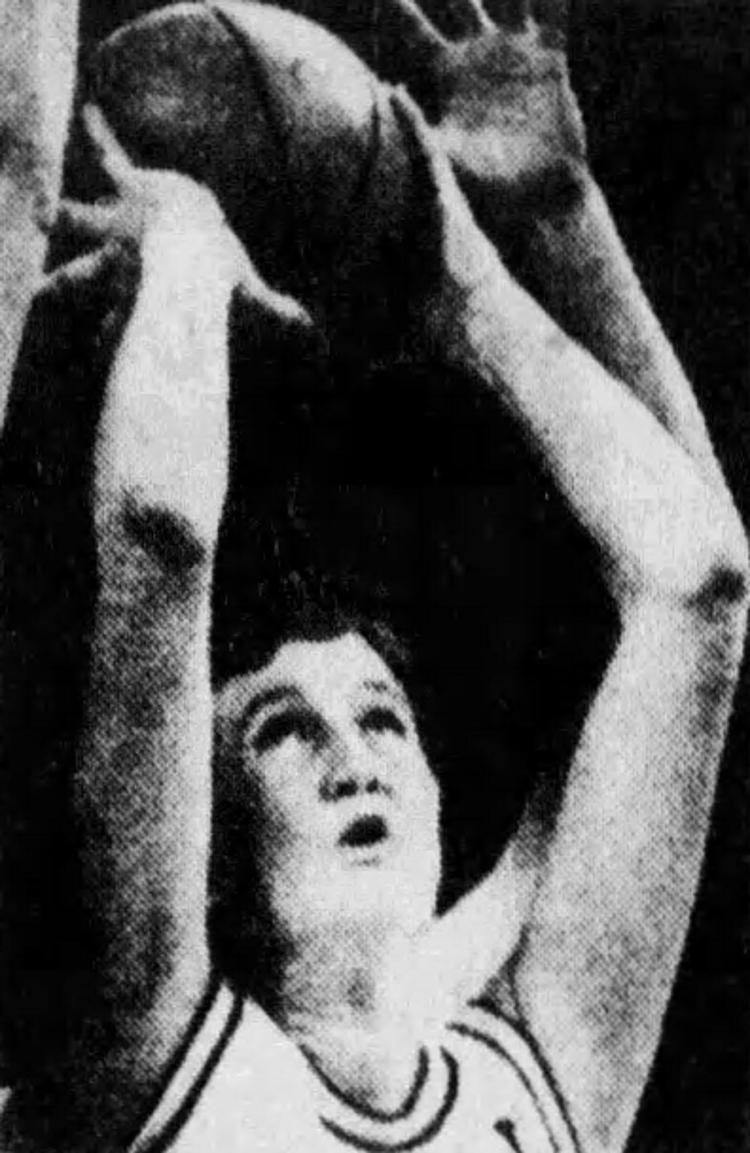 Fort Benton: Denise Curry, basketball: Yes, it's true – one of the greatest female basketball players in American history spent her formative youth in Fort Benton, leaving Montana in 1966. After moving to Chico and then Davis, California, for high school, Curry signed with UCLA, where she was a three-time All-American and set 14 school records, graduating as the all-time leading scorer and rebounder. She won gold medals at the 1979 Pan American Games, 1981 World University Games and 1984 Olympics, and was on the Olympic team in 1980 when the U.S boycotted the Moscow Games. Curry, whose father, Les, led the league in scoring three times for Montana State in the early '50s and then coached at several Montana high schools, played professionally in France. Later the head coach at Cal State-Fullerton, she was enshrined in the Naismith Basketball Hall of Fame in 1997.
Fort Keogh: Val Glynn, baseball: One of the top all-round athletes in Montana State history, Glynn spent his early years along the banks of the Yellowstone River before his family moved to Utah. He arrived in Bozeman as a freshman in 1923 and proceeded to earn all-conference honors in football and basketball. But it was baseball where he was best, ultimately taking him to a career pitching in the Pacific Coast League for San Francisco and Salt Lake City in the late 1920s and early 1930s. Glynn later became MSU's Dean of Men.
Fort Shaw: Minnie Burton, basketball: A Lemhi Shoshone who came to the Fort Shaw Indian Boarding School from Fort Hall, Idaho, Burton was the star player and fan favorite on the girls basketball team that was declared world champions after routing all comers at the 1904 St. Louis World's Fair. Burton was a guard and forward on a team that trounced shut out Montana State 22-0 and Montana 25-1 before continuing its hot streak in St. Louis. They whipped St. Louis High 25-2 and twice beating the Missouri All-Stars badly, earning the crown after the second win. Burton's popularity was reflected in crowd's chanting "Shoot, Minnie, Shoot, Shoot!" whenever she touched the ball. The team also won an anticlimactic world championship the next year in Portland, Oregon. After that, Burton became a seamstress and kindergarten teacher on the Lemhi Reservation in Idaho. She died in childbirth at age 30.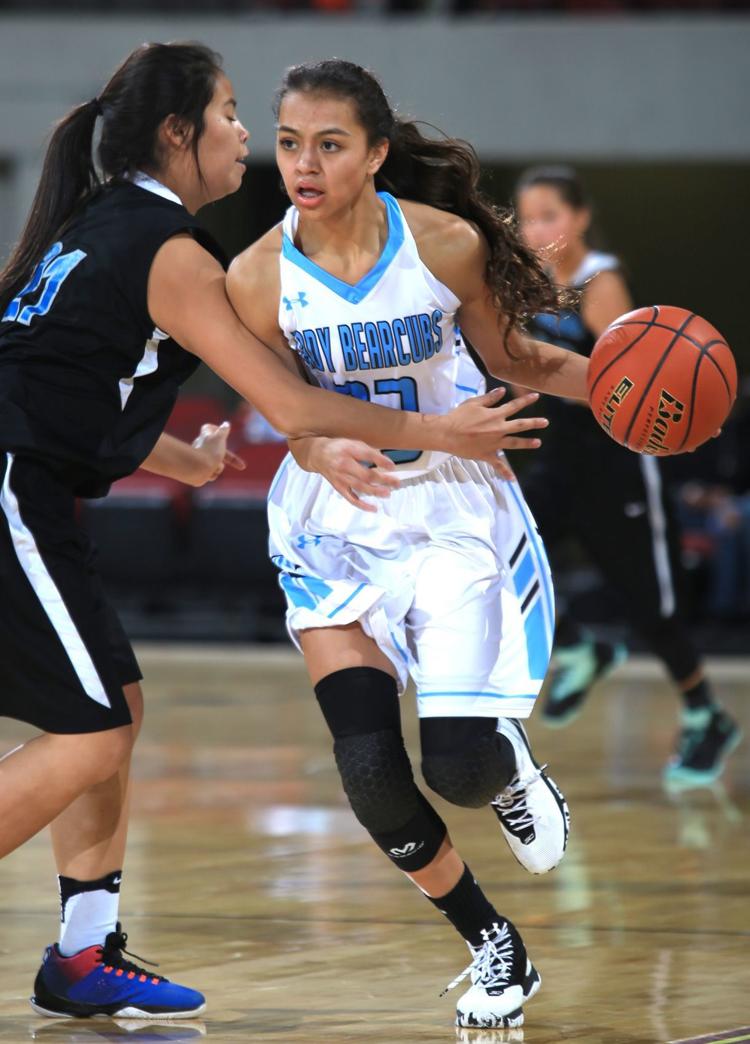 Frazer: Mya Fourstar, basketball: The youngest athlete on our list, Fourstar made headlines regionally and eventually nationally when she scored 50 points in a varsity high school basketball game – as an eighth grader. Fourstar's story and dreams of a basketball career were chronicled by The Washington Post. In her junior year after transferring to Wolf Point, she helped her team to the Class B state title and then followed up in the spring with a state high jump crown. Fourstar completed her high school career at Wolf Point in March 2020 and was undecided about college.
Frenchtown: Morgan Ray, softball: One of the most dominant pitchers in Montana history, Ray was a three-time Gatorade Player of the Year and first-team All-American while pitching the Broncs to three consecutive Class A titles. In the process, she threw 10 no-hitters and one perfect game en route to fashioning a 0.32 earned-run average and holding opponents to a .114 cumulative batting average. She recently finished a decorated career at Ohio State, where she won 18 games and was second-team all-Midwest in 2018 and second-team all-Big Ten in 2019. Ray played professionally for a year in Europe, pitching the Kunovice Snails team to a bronze medal in the Czech Republic national tournament. A volleyball standout as well, Ray ranks 10th all-time in the state in career kills with 1,188 and eighth in blocks with 360.
Froid: Terry Erickson, basketball: A terrific all-round athlete, Erickson starred in football, basketball and track in the late 1980s and early 1990s. He was an all-star receiver for the Froid-Medicine Lake co-op in football, was one of the team's top scorers in basketball, and was accomplished in track as a pole vaulter as well, winning the Eastern 2C title in 1991. In basketball, he was first-team all-conference in 1991.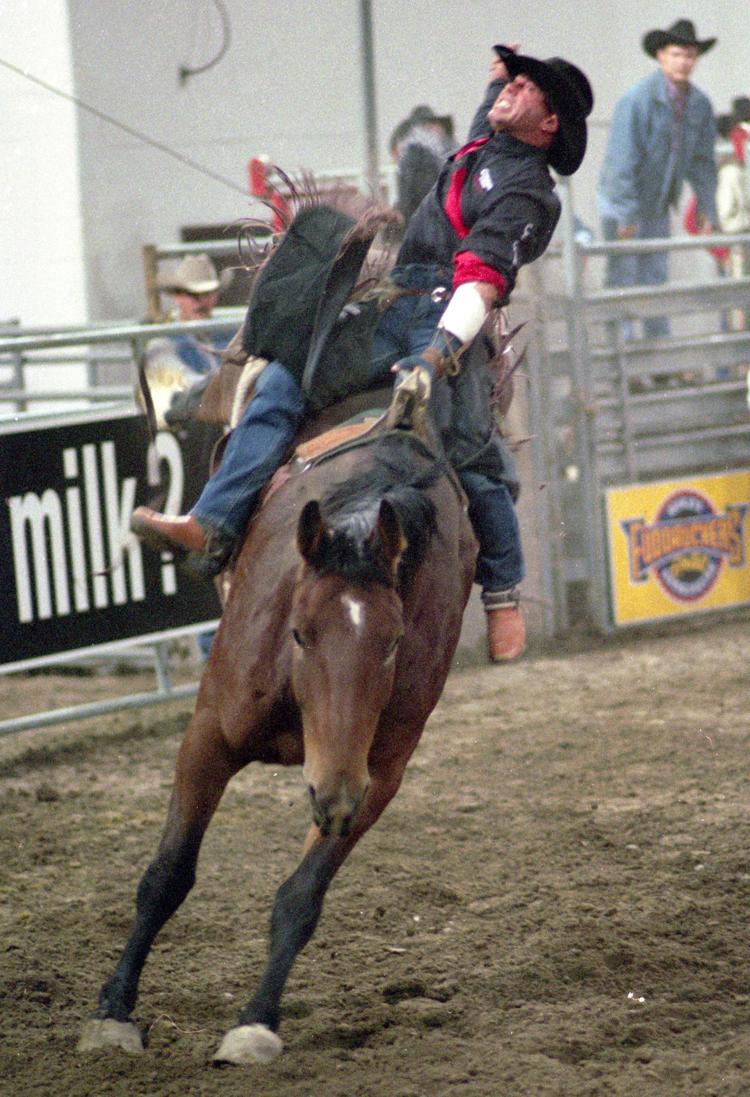 Fromberg: Deb Greenough, rodeo: A graduate of Fromberg High and a member of one of Montana's two most famous rodeo families -- 'The Riding Greenoughs" -- Deb qualified for the National Finals Rodeo for 13 consecutive years from 1988-2000 and is tied for fifth-most NFR qualifications in PRCA history. His 15 go-round NFR wins also rank fifth all-time. Greenough won the NFR average title in 1992 and was world bareback champ a year later. He won three National Circuit Finals Rodeo bareback crowns, won more than $1.2 million for his career, and was the second bareback rider from Montana to be inducted into the ProRodeo Hall of Fame (2018).
Gardiner: Hannah Dean, basketball/volleyball: Between the two sports, it was difficult to tell where Dean was better – though she chose basketball for her collegiate career at Carroll. She was all-state and a three-time Class C state champion in volleyball at Gardiner but also was all-state and led the Bruins to their first-ever crown in hoops. At Carroll, Dean earned second-team All-America honors in 2018 and her jersey was chosen to hang in the Women's Basketball Hall of Fame Ring of Honor in Knoxville, Tennessee, to commemorate her exceptional season. In her senior season, she surpassed 1,000 points for her career. And after her collegiate basketball career ended, she joined the Saints' volleyball team.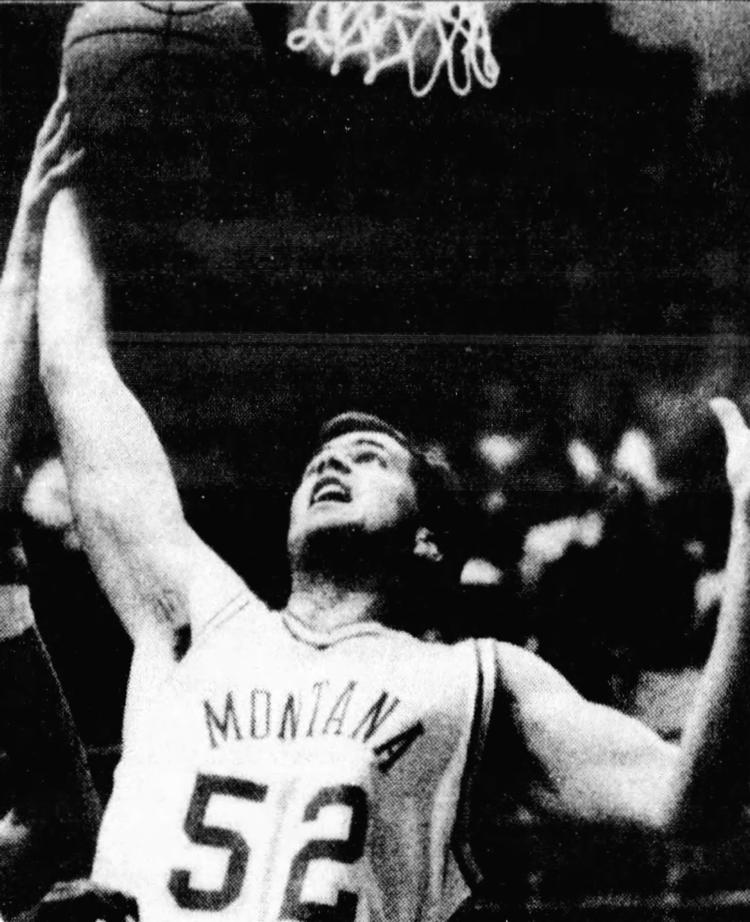 Geraldine: Daren and Kevin Engellant, basketball: The Engellant brothers were high-scoring players for Geraldine and continued their prowess in college – Daren at the University of Montana, where he was a three-time all-Big Sky selection and scored 1,224 points with 874 rebounds over his career, and Kevin at Montana Western, where he amassed 1,423 points and wound up in the school's Hall of Fame. Daren ranks fifth in state history in rebounds (1,174) field goal percentage (63.2). Kevin, who retired as the winningest women's basketball coach in Montana Western history, ranks sixth in 3-point shots, seventh in rebounds and eighth in free throws made.
Geyser: Ryan Mapston, rodeo: One of the state's most accomplished saddle bronc riders, in the late 1990s and early 2000s Mapston was consistently among the leaders in the Wrangler Million Dollar Tour standings. He finished second in the world once and third twice in overall points. Despite having to compete against saddle bronc legend Dan Mortensen, he was the year-end champion in 1997 and '98 on the Montana Pro Rodeo Circuit and was average champion three times. A native of Arlee, Mapston moved to Geyser early in his rodeo career. In 2012, the 10-time National Finals Rodeo qualifier started the Ryan Mapston Bucking Horse Futurity and Ranch Rodeo in Belt. In December 2019, Mapston was inducted into the Montana Pro Rodeo Hall and Wall of Fame in the Rodeo Legends category.
Gildford: Travis Stehman, cross country: Stehman excelled in many sports, but he was at his best at running. He led Kremlin-Gildford to three consecutive Class C state cross country crowns and helped the Kougars repeat the feat in track and field. A twin, Stehman was the individual state cross country and 3,200-meter champion from 1996-98, remains one of only four athletes to win three crowns and still holds the Class C mark of 14:55.0 set in 1998. Stehman's prowess took him to the distance running capital of the world for track and cross country: the University of Oregon. After cutting his time at Oregon short, Stehman returned to the family farm, where he died at age 30 in 2011 – 12 years after the death of his twin brother, Trevor.
Glasgow: Steve Reeves, bodybuilding: Born in Glasgow, Reeves had an illustrious bodybuilding career during which former Mr. Olympia Larry Scott described him as, "The best-looking, best-built man God has ever created." Reeves was at various times Mr. America (1947), Mr. World (1948) and Mr. Universe ('48 & '50). His ripped physique earned him the lead role for the 1958 movie "Hercules." He later turned down the part that went to Clint Eastwood in "A Fistful of Dollars" and reportedly also rejected an overture to play James Bond in "Dr. No." Reeves was born just north of Glasgow and spent part of his youth in Helena before moving to Oakland, California. He died of cancer in 2000; his ashes were scattered on a cousin's ranch in the Big Snowy Mountains near Lewistown and the rest were buried in the Scobey cemetery next to his grave of his father, Lester.
Glen: Tim Garrison, rodeo: The 1989 national steer wrestling champion for Western Montana College, Garrison also was an NFR qualifier in the event. His national title for Western was the school's first ever in rodeo; he placed ninth in the all-around that year. In 1997, he was the year-end Montana Pro Rodeo Circuit Finals all-around champion. Also a standout calf roper, Garrison was inducted into the Montana Western Hall of Fame in 2001.
Glendive: Mike Person, football: In twice earning lineman of the year and all-state honors for the Red Devils, Person – who also won two state discus championships -- was just beginning to show his football wares. At Montana State, he started 35 consecutive games on the line for an offensive juggernaut. Person was a first-team All-American as a senior in 2010 and was drafted in the seventh round by the San Francisco 49ers on the same day he was announced as Montana's AAU Little Sullivan Award winner. An avid fly fisherman from his days at MSU, Person started for the 49ers in the Super Bowl against Kansas City in February 2020. He was released by San Francisco -- his eighth stop in the league -- shortly after and was still looking for a team in the summer of 2020.
Grass Range: Mary Lou Matovich (Stulc), basketball: Despite averaging 21 points, 15 rebounds and 5 assists per game over her four-year high school career in Grass Range, Matovich never envisioned the success transferring to college. But it did. In the late 1980s, Matovich was a standout guard for Rocky Mountain College, earning first-team all-Frontier Conference honors by her sophomore season and leading the Battlin' Bears to the 1988 NAIA national tournament. Matovich, who learned to shoot in the hayloft of the family barn, was a two-time first-team all-state selection, earned honorable mention as a freshman and sophomore, and was chosen to the All-USA Today girls honorable mention team with six other players in 1986. Matovich also was one of the top discus and javelin throwers in Grass Range's district.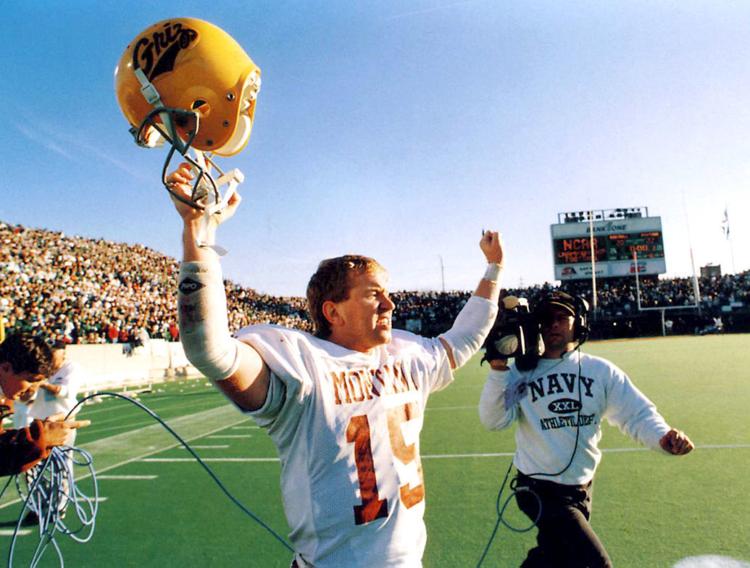 Great Falls: Dave Dickenson, football: Often referred to as "The Legend of the Fall" and "Super Dave", Dickenson was a three-sport standout and led Great Falls to two state football championships. He played collegiately at Montana, leading the Grizzlies to the 1995 Division I-AA national title while earning the Walter Payton Award as the classification's top offensive player. After college, Dickenson was chosen Most Outstanding player in the CFL with the Calgary Stampeders and also spent two seasons with the San Diego Chargers of the NFL. Since 2009, he has been one of the CFLs top coaches, earning coach of the year honors in 2016. His No. 15 was retired at CMR and he's in the CFL Hall of Fame. Dickenson was ranked 12th on Sports Illustrated's list of top 50 athletes from Montana -- but survey anyone in Missoula and Great Falls, and chances are he'll rank No. 1.
Greycliff, Ronnie Halverson, football: Halversen made his first splash in goat tying as a steer riding as a middle-schooler before moving on to become a four-sport athlete at Big Timber in the late 1980s. Halversen would win a high school steer riding state championship in 1986. Halversen was all-state in football and track, and also played basketball for the Herders. A member of a prominent ranching family, Halverson kept active as a member of the Montana Running Ranchers -- a group from around the state that participates in long relay races while promoting the cattle industry. 
406mtsports.com and Montana Standard sports reporter Jordan Hansen contributed to this project.
Be the first to know
Get local news delivered to your inbox!