One-tenth of baseball's shortest season ever has been completed and other than the fact Rob Manfred wakes up every morning holding his breath …
It's been 2,000 years since one person calmed the Tempest. This time it will take many villages, many men and women of a lower authority, and …
PHILADELPHIA - Rob Manfred sat in an MLB Network studio Monday night - with 13 members of the Miami Marlins' traveling party infected by COVID…
PHILADELPHIA - Eagles coach Doug Pederson tested positive for the coronavirus and was quarantining at home Sunday night, the team confirmed in…
LONDON, N.H. - Brad Keselowski danced with Denny Hamlin for most of the 301 laps at New Hampshire Motor Speedway Sunday evening. With 81 laps …
Baseball is in danger of inadvertently affixing a scarlet "C" to players and teams affected by the COVID-19 outbreak. It starts at the top wit…
Ash Barty of Australia, the world's top-ranked female tennis player, said Wednesday she will skip the U.S. Open because of her concerns about …
Football should be the easy part. It is a sport. It is entertainment. It's a game that's supposed to bring joy, and relief from life's stresse…
LOS ANGELES - The Miami Marlins, with half the players on their roster infected by the coronavirus, aren't playing for at least a week. The Ph…
CHICAGO - Testing, testing. 1-2-3. Testing. Welcome to NFL training camps in 2020. In this new pandemic-restricted world, all 32 teams are rap…
It wasn't about the noise coming from the month or social media accounts of Jamal Adams. It was all about the draft picks coming from Seattle.…
It's a nightmare scenario for a team in the NBA's Disney World bubble. A group of players intermingling, competing together, living together, …
A day before Vikings veterans are scheduled to report to training camp, the team announced Monday that head athletic trainer Eric Sugarman - w…
MLB knew it was taking a risk by declining to restart its season in a bubble environment with two or three hub cities, as the NBA is doing in …
A cardboard cutout of Tommy Lasorda at Dodger Stadium. The shouts of Tom Hanks hawking hot dogs at the Oakland Coliseum. A shot of Cubs pitche…
FORT LAUDERDALE, Fla. - As Floridians wait days to get a coronavirus test - and even longer for results - one group doesn't seem to have any t…
The question posed to NBA coaches, scouts and player personnel executives caused most of them to pause rather than give an immediate answer: I…
ORLANDO, Fla. - Andre Iguodala peered between a partition that had turned a large room into two small rooms - one for Zoom interviews and one …
SEATTLE - The late Los Angeles Rams and Washington NFL coach George Allen is credited with coining the phrase, "The future is now." The Seahaw…
The MLB Players Association agreed to add games to the back end of the pandemic shortened season, tacking on extra teams to an expanded playof…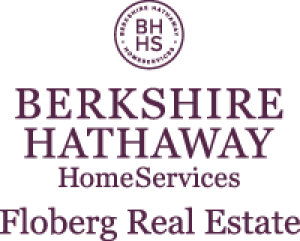 Susan B. Lovely - Berkshire Hathaway Home Services Floberg Real Estate
ORLANDO, Fla. - LeBron James opened his news conference following Thursday night's scrimmage against the Dallas Mavericks with a message that'…
CHICAGO - Remember that ire in Matt Nagy's face, the irate tone, the contentious incredulity? If it had been a cartoon, mushroom clouds would …
Mike Zimmer may not be coaching on the final year of his contract this fall after all. The Vikings are finalizing a new multiyear deal for Zim…
Major League Baseball and the MLB Players' Association are cracking open the door to an expanded playoff with just one day left before the reg…
Who is tops in terms of salaries on your favorite MLB team in 2020? Find out.
NEW YORK - Jets owner Woody Johnson has been absent from the team since late 2017, serving as President Trump's ambassador to the United Kingd…
When the 2020 MLB season starts this week, these players will opt not to play.