"The Last Dance" was superb entertainment - a 10-hour starburst of nostalgia that showcased the 1997-98 Chicago Bulls in general and iconic ba…
That's a wrap on "The Last Dance," the 10-part ESPN series on Michael Jordan and the Chicago Bulls. Jordan was the big winner, but over the la…
TAMPA, Fla. - As the NHL considers its plans to resume the season, "where" has been as big of a question as "how." If the NBA is zeroing in on…
LOS ANGELES - Los Angeles Lakers forward Jared Dudley believes it's in the best interest of players to resume the NBA season. When he hears th…
CHICAGO - After the Bulls won their fifth NBA championship in 1997, Michael Jordan sat at the postgame news conference and fielded a question …
American football has a playing field of 57,600 square feet, with 9,600 of those covering the two end zones. NHL hockey is played on a rink wi…
Major League Baseball's proposal to players for avoiding the spread of the novel coronavirus during a potential abbreviated season was obtaine…
If only life worked like film or fairy tale, with the ability to press stop - or at least pause - when the delight and exhilaration reaches it…
"The Last Dance" has been a godsend for sports fans crushed by the absence of live sports during the coronavirus crisis. The epic docuseries a…
PITTSBURGH - Nearly two decades after the Rooney Rule was adopted by the National Football League to create more high-level coaching opportuni…
With a mask attached tightly to his face and a pair of blue gloves on his hands, Jerry Jones opened the door to the Cowboys executive offices …
The 10-part ESPN documentary series "The Last Dance," which focuses on Michael Jordan's final championship season with the Chicago Bulls, has …
The NHL continues to consider options to finish this season, with the selection of multiple "hub" cities appearing to offer the most likely pa…
In hibernation going on 10 weeks now, the giant bear opens its eyes in the darkness, blinks, begins to stir. Slowly it unlimbers and lumbers t…
Just in case anybody doubts the Herculean challenge of trying to put on a 2020 Major League Baseball season, consider this: It took 67 pages f…
"If we don't get some cool rules ourselves - pronto - we'll just be bogus, too." - Jeff Spicoli, interpreting the words of Thomas Jefferson __…
Finally, a real live result to report. Not a replay. Not some classic of another decade, a golden oldie from the video cassette recorder of yo…
Kevin Harvick didn't look the slightest bit rusty after a two-month hiatus from racing. Instead, on Sunday at Darlington Raceway, the Cup Seri…
There will be no spitting in baseball this season. And no high-fives, fist-bumps, hugs, smokeless tobacco and the chewing of sunflower seeds. …
Reaches a settlement with supermarkets Jewel-Osco and Dominick's over a pair of ads in a 2009 commemorative edition of Sports Illustrated that…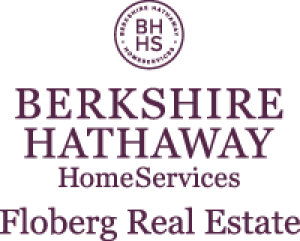 Susan B. Lovely - Berkshire Hathaway Home Services Floberg Real Estate
"The Last Dance," a 10-part documentary on Michael Jordan and the 1997-98 Chicago Bulls, premieres.
Jordan is the first former player to become a majority owner in the NBA when the league's Board of Governors approves his $275 million purchas…
Marries Yvette Prieto. He becomes the father to twin daughters, Victoria and Ysabel, the following year.
Becomes part-owner of the Charlotte Bobcats and becomes, according to the team, "managing member of basketball operations."
Jordan and wife, Juanita, divorce after 17 years of marriage. Juanita reportedly receives a $168 million settlement.
In the final NBA game of his career, Jordan scores 15 points on 6-of-15 shooting in a 107-87 loss to the Philadelphia 76ers. He leaves the flo…
Fired by the Wizards as president of basketball operations.