BILLINGS — The fourth fight of Hunter Azure's Ultimate Fighting Championship career will be against an undefeated opponent.
Azure, a Poplar native, is scheduled to face Jack Shore in a bantamweight bout on April 10, according to multiple news outlets. Azure confirmed the fight Sunday on Instagram.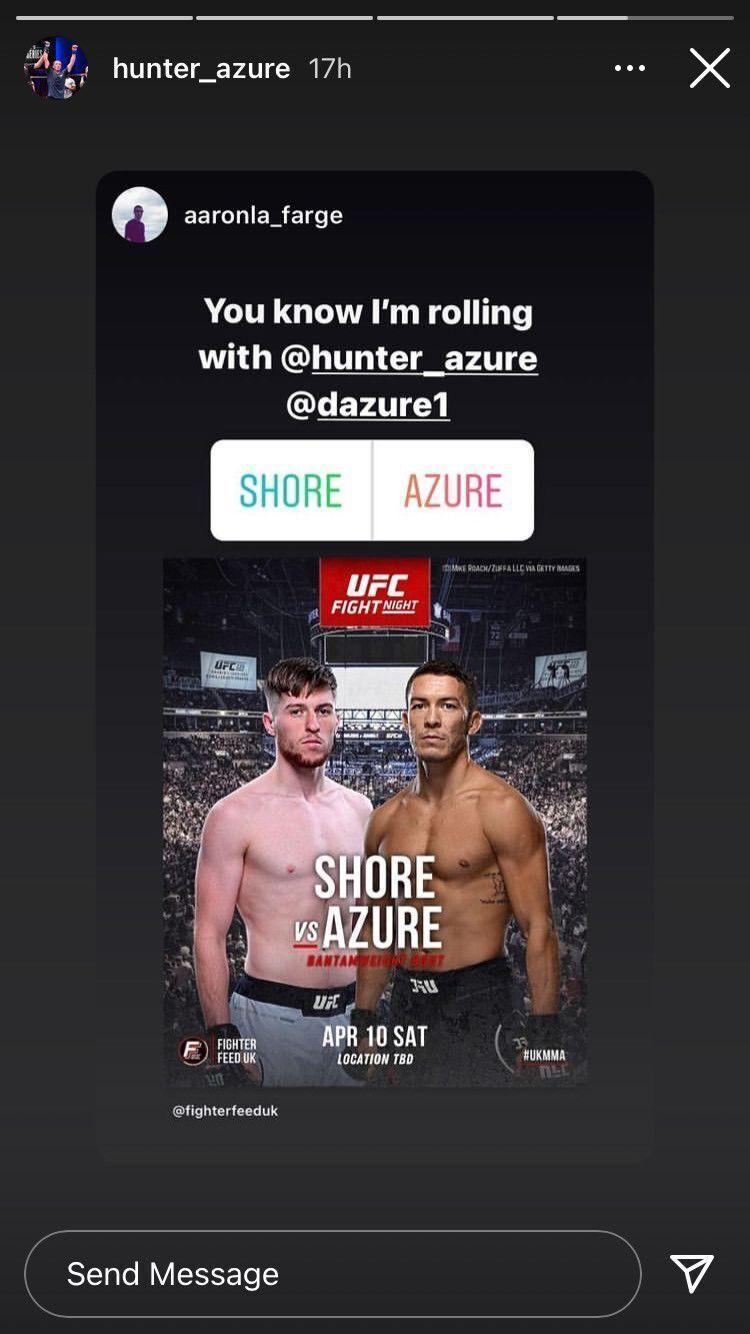 The location and venue for the UFC Fight Night event are to be determined.
Shore, who is from Wales, is 13-0 in his MMA career and 2-0 in the UFC.
Azure (9-1, 2-1) last fought on Sept. 5 in Las Vegas, where he beat Cole Smith by unanimous decision. Azure was knocked out by Brian Kelleher on May 13, and he beat Brad Katona in his UFC debut on Sept. 14, 2019 (also by unanimous decision).
Azure won individual Class B state wrestling titles in all four years at Poplar — at 119 pounds in 2007, 125 in 2008, 135 in 2009 and 145 in 2010. He went on to wrestle for Montana State-Northern, and he earned his UFC contract in July 2019.