Fans can view the action at the Richland County Fairgrounds online. 
The Cody Stampede board says it wants to hold the popular rodeo, despite an announcement from the governor that it and five other rodeos had b…
Event will conclude with a championship weekend in Sioux Falls, South Dakota, where fans will be in attendance. 
"This hurts," Gov. Mark Gordon said in a statement. "I grew up with rodeo and it is part of Wyoming's fabric and our culture.
Cheyenne Frontier Days, billed as the world's largest outdoor rodeo, has been canceled for the first time in its 124-year history due to the c…
This year's week-long rodeo was canceled because of the ongoing coronavirus pandemic.
The Livingston Roundup Rodeo -- one of the top rodeos in the nation -- is the latest victim of COVID-19.
Bareback rider, who spent time as an Uber driver when the sport was shutdown, scheduled to compete at Cave Creek (Ariz.) Friday. 
Columbia Falls' Matt Triplett is ranked 13th in the world.
Event will start June 5 in Las Vegas and end July 12 in Sioux Falls, South Dakota. 
Bull riding circuit will conclude action at the third closed-to-fans event at the Lazy E Arena due to coronavirus safety measures on Sunday. 
Ryder Gaasch competes in the Junior High boys goat tying event at the Montana High School Rodeo Association rodeo at the Miller Horse Palace n…
The Montana High School Rodeo Finals are scheduled for June 4-6 in Baker.
Tie-down roper enjoying time at home with rodeo schedule on hold due to COVID-19 outbreak. 
COLORADO SPRINGS, Colo. — Saddle bronc rider Brody Cress has made a name for himself the last three years on the Professional Rodeo Cowboys As…
GREAT FALLS — Columbus' Carter Beer will be on the University of Providence wrestling and rodeo squads beginning with the 2020-21 school year.
GREAT FALLS — Billings West wrestler Wyatt Van Pelt will continue in the sport at the University of Great Falls.
CODY, Wyo. — There are few institutions as ingrained into the local culture as the Cody Nite and Stampede rodeos.
In the Professional Bull Riders' second closed event in Oklahoma, two riders broke buckoff streaks to tie for the Round 1 win.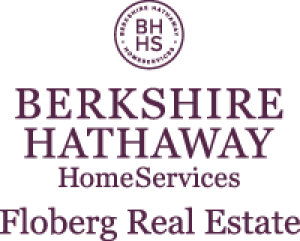 Susan B. Lovely - Berkshire Hathaway Home Services Floberg Real Estate
"The fan base is awesome," Columbia Falls cowboy Matt Triplett says of his Treasure State supporters. 
PRCA CEO tells the Cowboy Channel about rodeo's plan to return from the coronavirus pandemic. 
GUTHRIE, Okla. — Brazil's Fabiano Vieira was a perfect 3 for 3 en route to capturing the Professional Bull Rider's Unleash The Beast stop here…
PBR bull riders perform in Oklahoma in an event closed to fans. 
BILLINGS — The Calgary Stampede has been canceled.
Ty Erickson is remodeling houses and doing home construction while waiting for PRCA season to resume. 
COLORADO SPRINGS, Colo. — Renowned bareback horse Grated Coconut of the Calgary Stampede headlines an award-winning eight-member class of indu…