BILLINGS — There is no offseason in rodeo.
While the 2021 Professional Rodeo Cowboys Association regular season ends Thursday, there are 2022 season rodeos occurring later this week. And for ropers there are jackpots being held, such as the Wrangler National Team Roping Finals at MetraPark.
While he's qualified for his ninth National Finals Rodeo Dec. 2-11 in Las Vegas, team roper Kaleb Driggers is still going strong.
The same can be said for team roper Cory Kidd. He's entered in a couple of rodeos on Friday in Texas as he tries to get a jump-start on his 2022 season and a possible first berth at the NFR.
The two friends were in Billings on Wednesday to compete at the week-long WNTRF, which began Monday and ends Sunday at First Interstate Arena and the Expo Center.
Driggers and Kidd — who both live in Stephenville, Texas — flew into Billings from Dallas together. Friend Brett Adams drove to Billings and hauled their horses in a trailer so Driggers and Kidd could use them to compete.
"I like coming up here," said Driggers, who is competing at his fourth WNTRF and said he placed second in the high-paying open with heeler Paul Eaves last year. "It's a good time to do some jackpots. They have a good event and payouts. I like the atmosphere and coming up to compete."
Driggers, 31, is ranked third in the world standings for team roping headers with $119,330.40 in earnings. Driggers and his partner, Junior Nogueira, recently roped together in Salinas, California, at the ProRodeo Tour Finale and finished sixth in total team roping earnings at the event with $3,693 in winnings.
Now is the time of year Driggers will hit the jackpot team roping events before the NFR. Events like the WNTRF will help keep Driggers sharp as the NFR approaches. And the $25,000 in added money for the open class that was held Wednesday night doesn't hurt.
"There are a lot of jackpots going on October to November," he said. "Here, Texas, Arizona. We try to hit them up as much as possible.
"Anytime you can compete gives you an edge. The payouts are great, they've added $25,000 to the pot. Anytime you rope for a living, you make a point to show up."
Kidd, who turned pro in 2009, is ranked 35th in the team roping headers world standings with $32,733.36. Kidd, 31, said competing at events such as the WNTRF could provide a nice boost to his yearly earnings.
"If you don't make the NFR, we don't have the opportunity for a big hit so we go to the big jackpots to make it through the winter," he said. "It's good for us.
"I'll go to a bunch. All October and November is full of good jackpots. This is one of the biggest, so it's a great deal."
Kidd, who will fly back to Texas Thursday, said one enters a jackpot with the mindset of: "Someone will have a good day, you have to hope it's you."
Driggers is an owner of The Capitalist team roping jackpot Oct. 14-17 in Chickasha, Oklahoma.
"Mine is more of a standalone single jackpot," Driggers said in comparing The Capitalist to the WNTRF. "This is their association's final event of the season."
While Kidd is entered in rodeos this week after he returns home to Texas and has other jackpots on the calendar, one date looms larger than any competition he's set to compete in.
"I'm getting married in a couple weeks," he said with a smile. "I have to go home and do that."
"We don't get those plans when you rodeo, but we'll eventually honeymoon," Kidd said.
Driggers has a busy schedule through the 10-day NFR at the Thomas & Mack Center. Once in Vegas, the competition will be intense with the top 15 in the world standings competing. 
"There is two to three weeks there at the beginning of November where there isn't a lot of jackpots going on and we get serious and practice," he said. "Around Thanksgiving, we go to Arizona and jackpot and head to Vegas. We don't get a break. I have a lot of irons in the fire."
Photos: Wrangler Team Roping Championship
Wrangler Team Roping Championship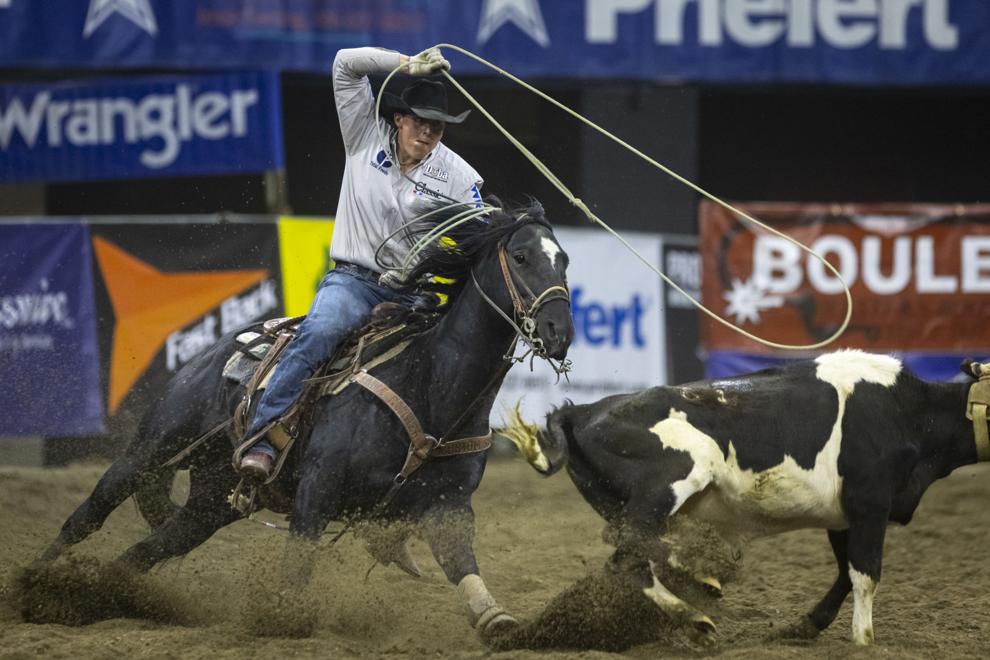 Wrangler Team Roping Championship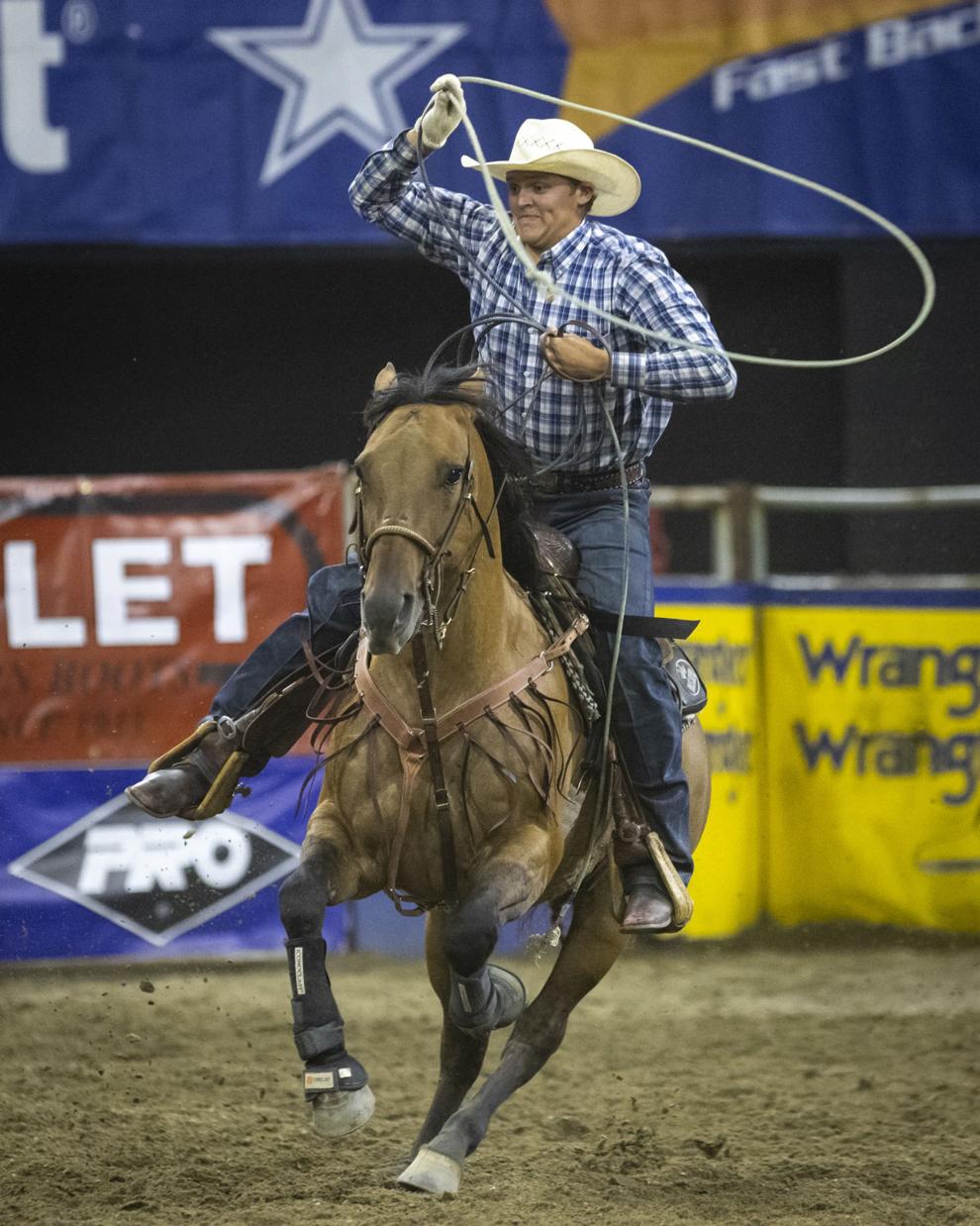 Wrangler Team Roping Championship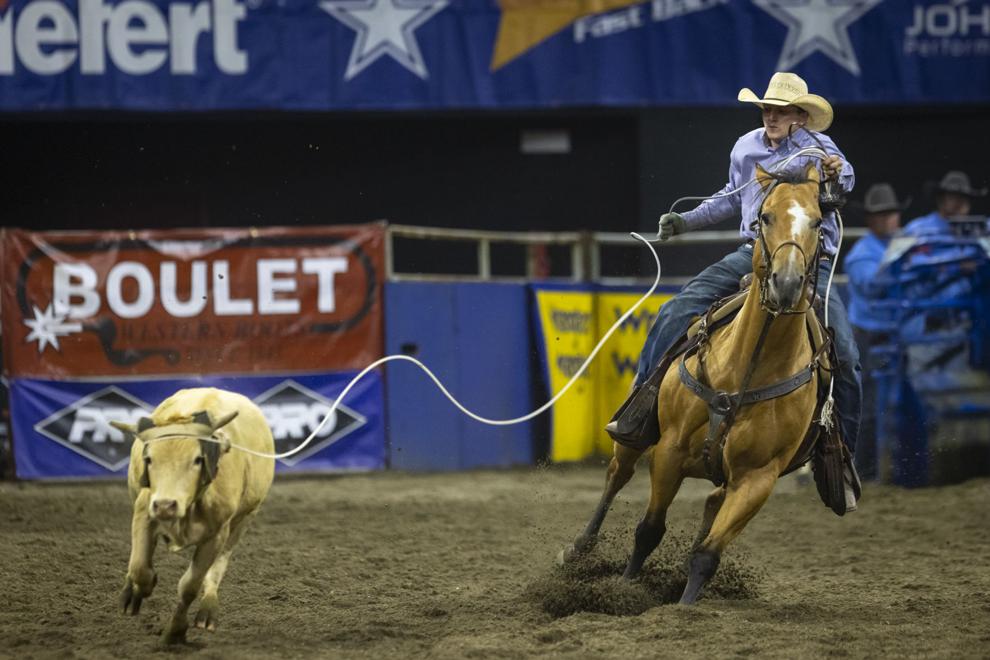 Wrangler Team Roping Championship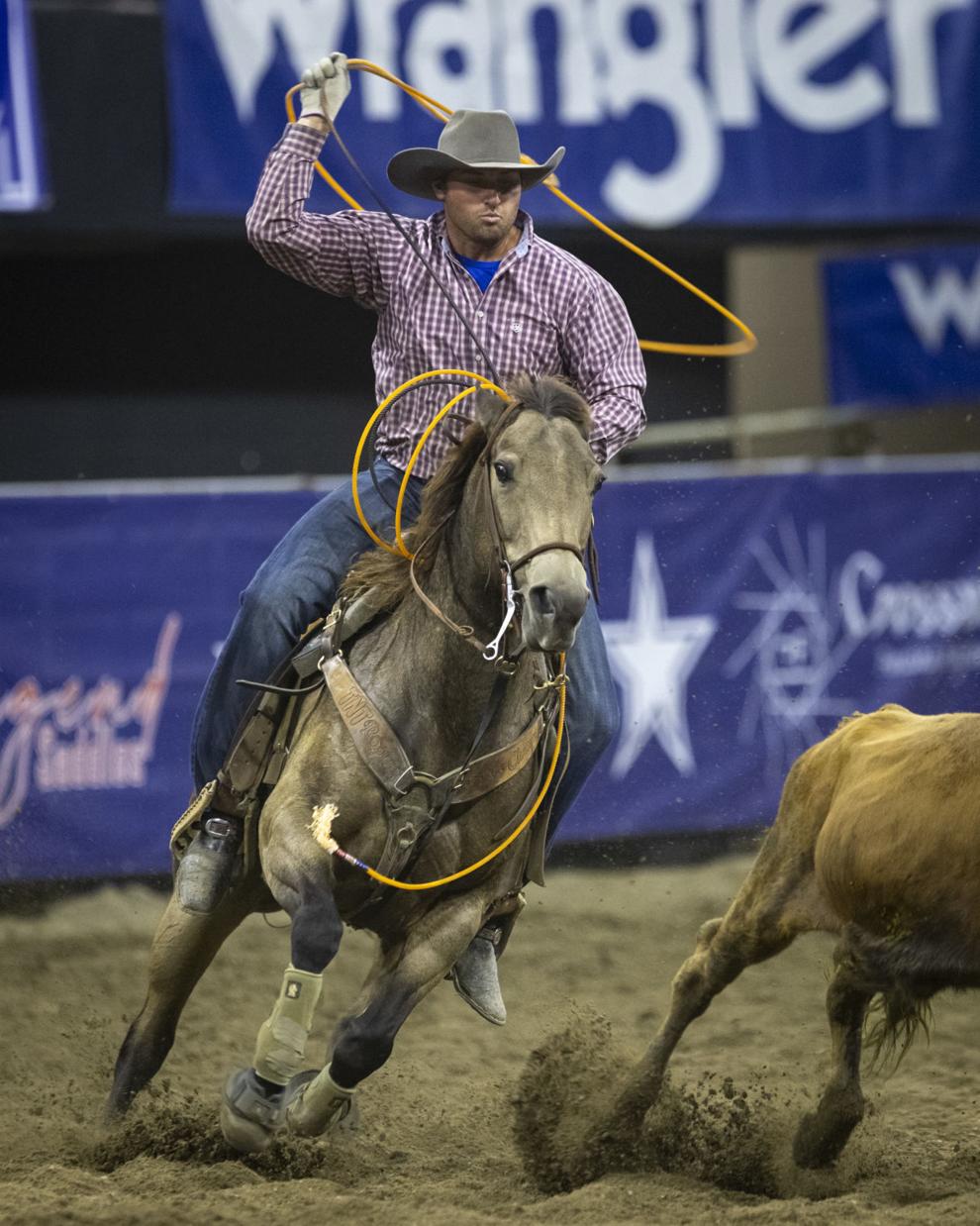 Wrangler Team Roping Championship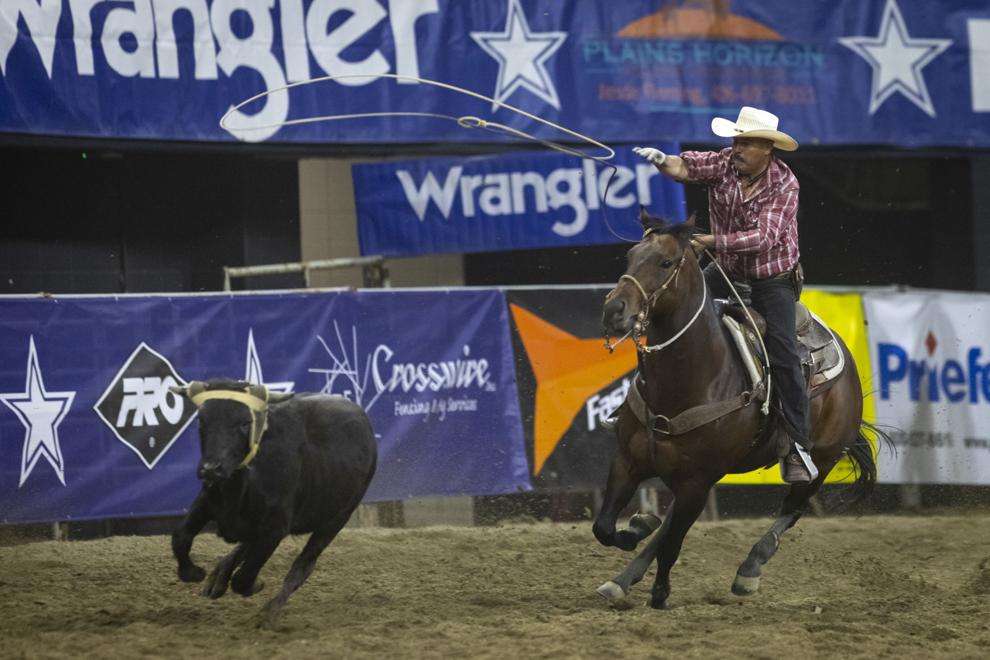 Wrangler Team Roping Championship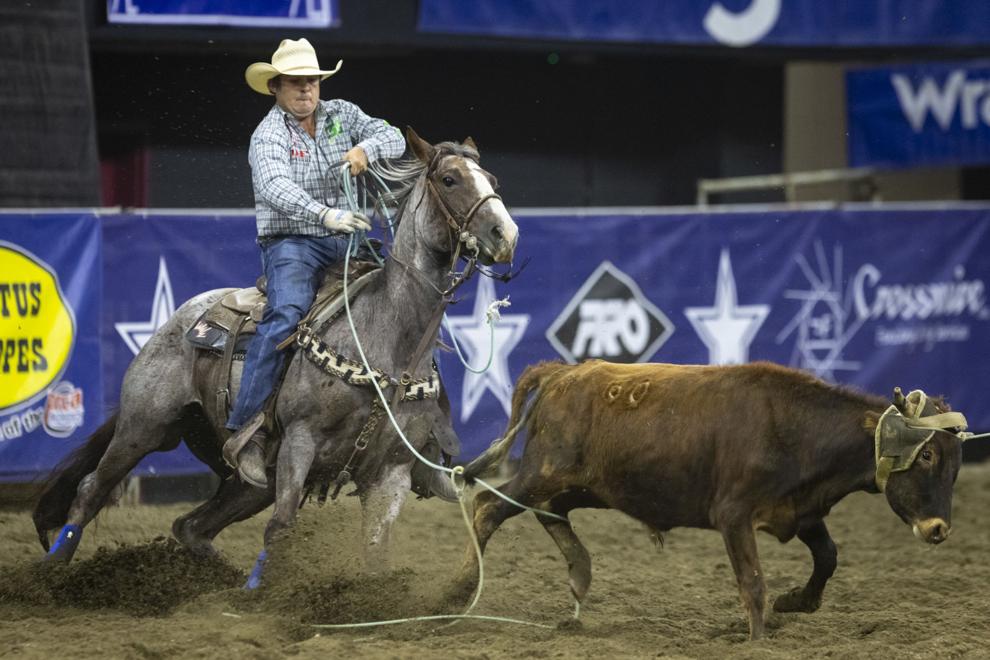 Wrangler Team Roping Championship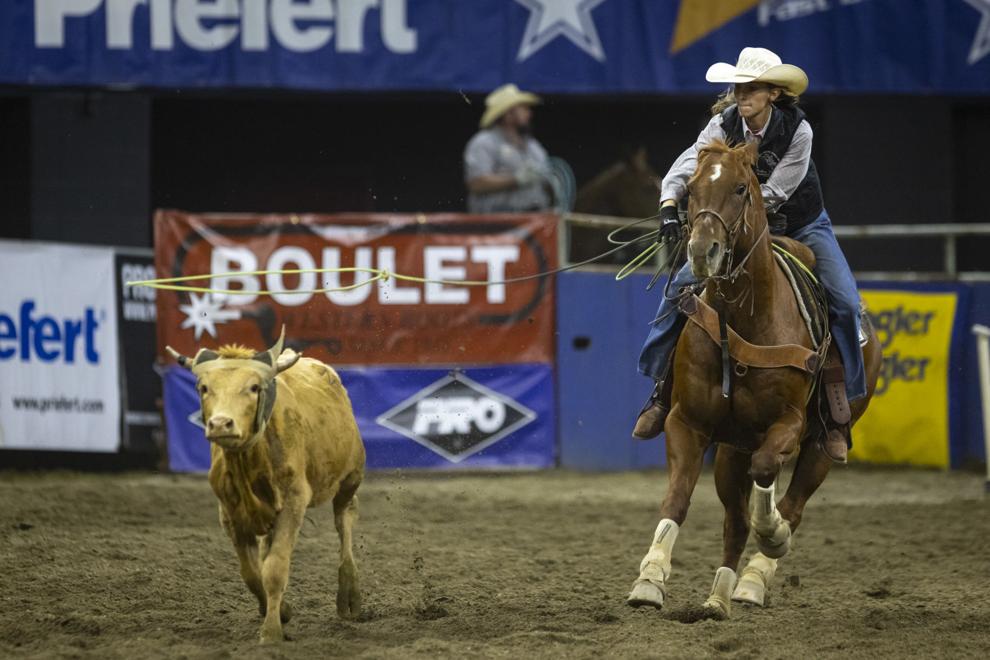 Wrangler Team Roping Championship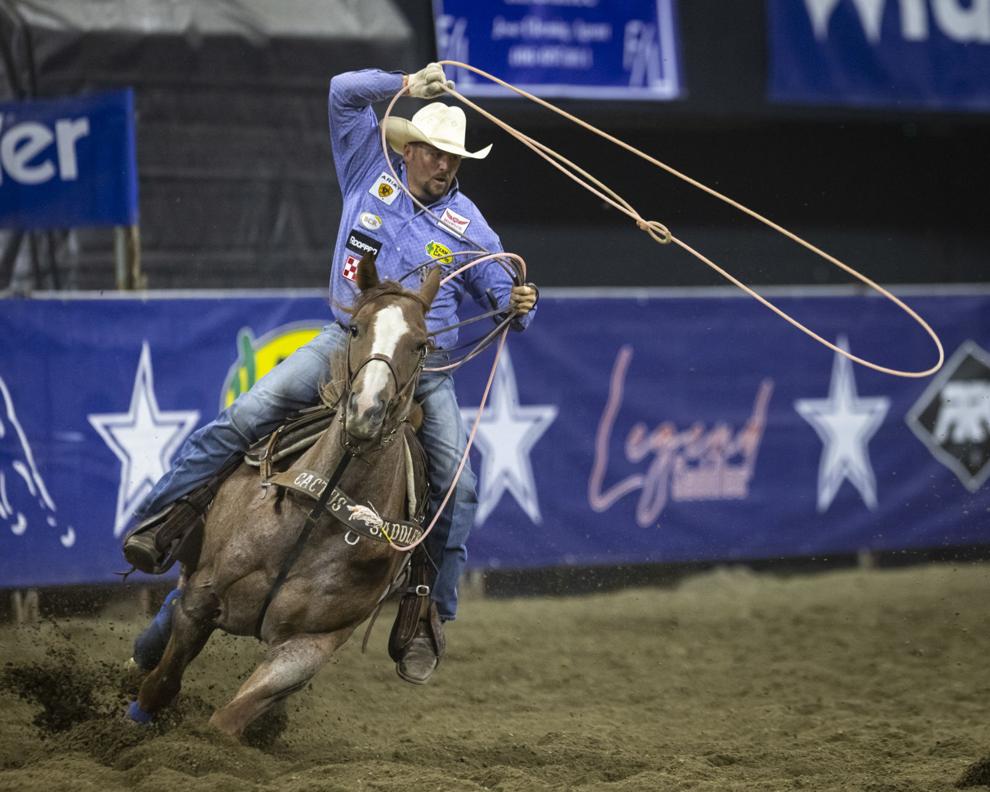 Wrangler Team Roping Championship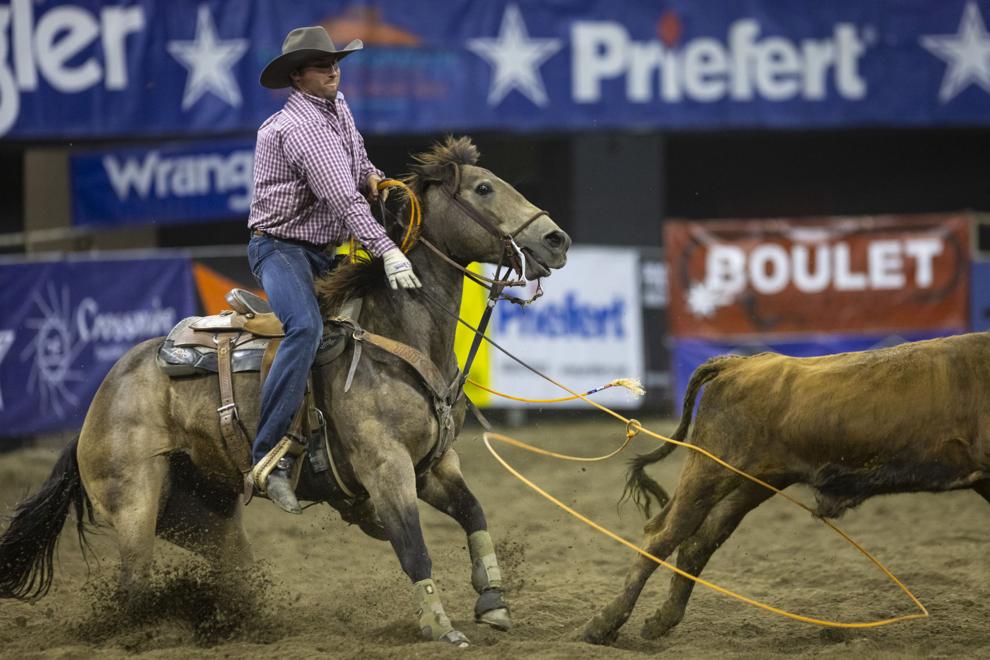 Wrangler Team Roping Championship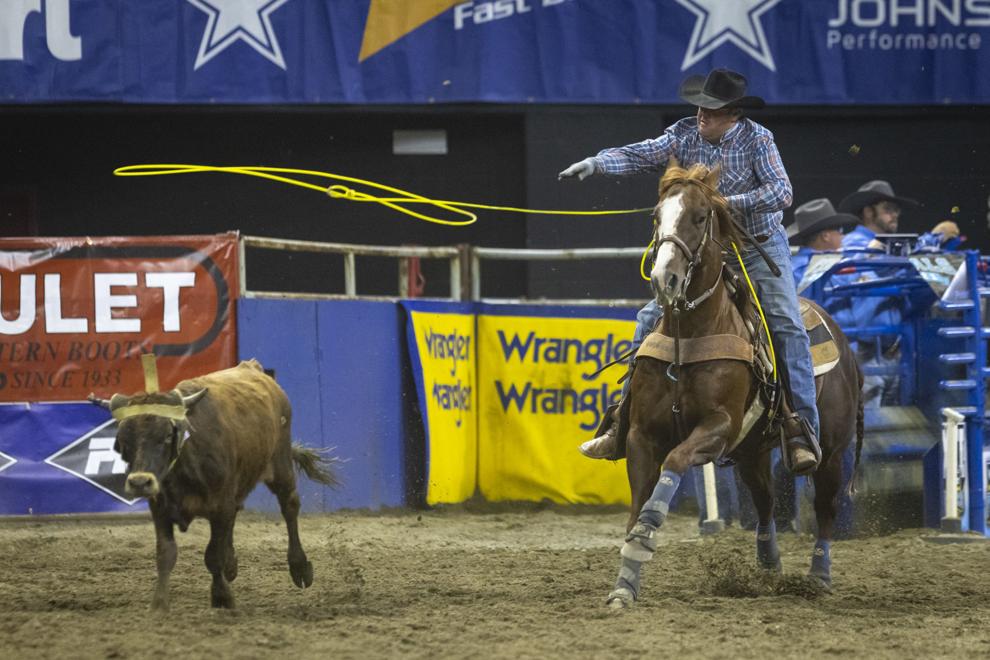 Wrangler Team Roping Championship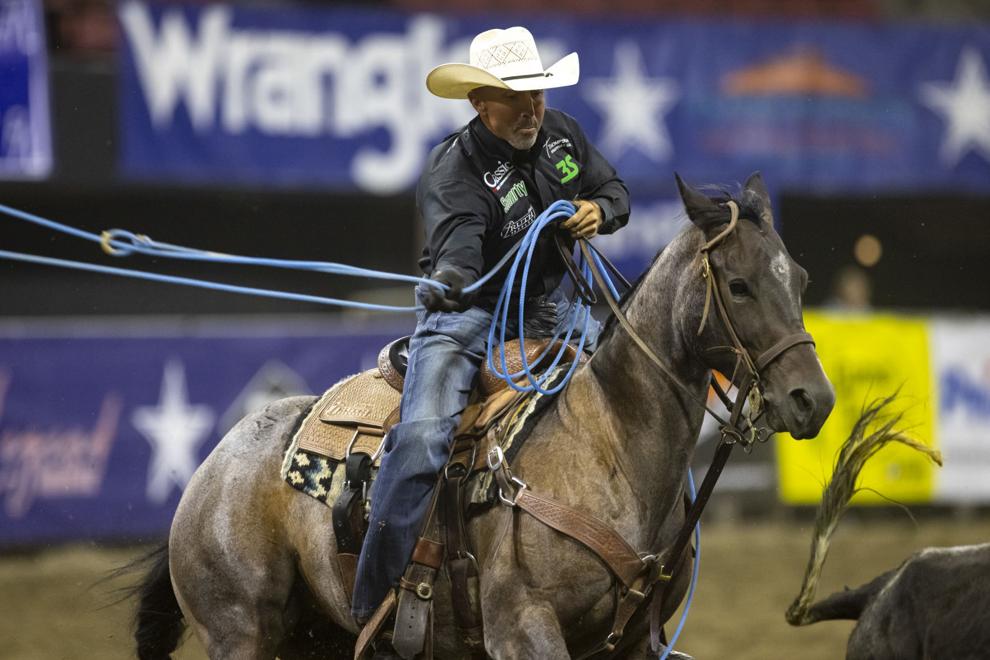 Wrangler Team Roping Championship