Elliot Rognlien came to bronc riding a little late. He's 29, an age when a lot of rodeo cowboys are thinking about when to quit.
But, there he was last weekend in bronc riding school with a lot of fuzzy-chinned teenagers and a few kids as young as 5.
He's been riding bucking horses for three years, but hasn't yet earned enough prize money to get his pro card.
That's why the North Dakota cowboy traveled to Hardin over the Memorial Day weekend to attend the free Building Champions rodeo school. The training was followed the next day by the Bronc Riders Festival, an all-broncs all-day event at Big Horn County Fairgrounds that offers young riders a chance to compete alongside experienced riders for purse money that can help them turn pro. Of the 25 or so students in the Sunday rodeo school, six rode in the Monday festival for a piece of the $17,000 purse.
But, there's a higher purpose to the Building Champions program than elevating cowboys to the pro ranks.
The program is for everyone, but it works hard to attract disadvantaged youth and is often taught on reservations in Indian Country.
Success in the rodeo arena can translate into success in life, said Jim Real Bird, a Crow Indian and long-time horseman.
Crow culture is horse culture, and Crow kids grow up on horseback, he said. "There's been a lot of Crow kids do real good with rodeo and that helps them in life."
Tom Reeves teaches the free Building Champions bronc school, and when he speaks, cowboys listen.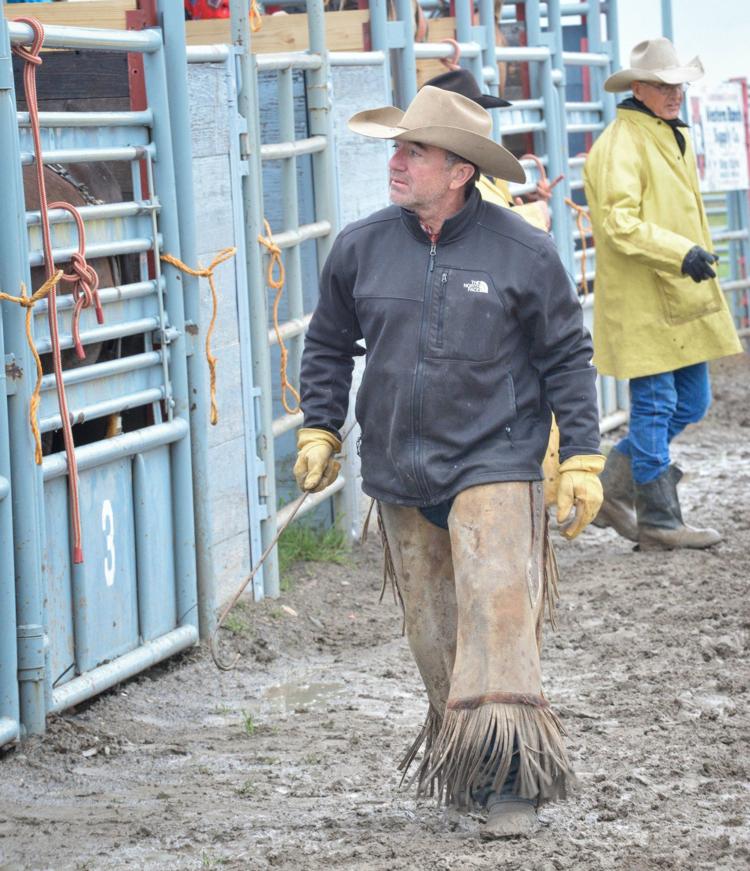 Reeves turned pro at age 17 and is now a member of the Pro Rodeo Hall of Fame. He was world champion in 2001 and qualified 18 times for the National Finals Rodeo, a career with more than $1.7 million in total winnings. His Hall of Fame induction mentions his "classic spurring style, encyclopedic knowledge of bucking stock and a level of consistency nearly unrivaled in the annals of saddle bronc riding."
Born in Eagle Butte, South Dakota, Reeves is a member of the Cheyenne River Sioux Tribe and now lives near Poplar on the Fort Peck Indian Reservation. Besides coaching, running the youth group and a little construction work on the side, he's also a rancher and runs a rodeo company.
Growing up on the Cheyenne River Reservation, he's got a soft spot for Native American kids and their struggles. But, his rodeo school and youth programs are for everyone, he said.
He calls his "western lifestyle" programs, including the bronc school, a "social cure."
"It's really for everybody, for whoever shows up," he said after the Bronc Riders Festival, on a day he was running a group of kids from a juvenile detention center out to his ranch to brand cattle.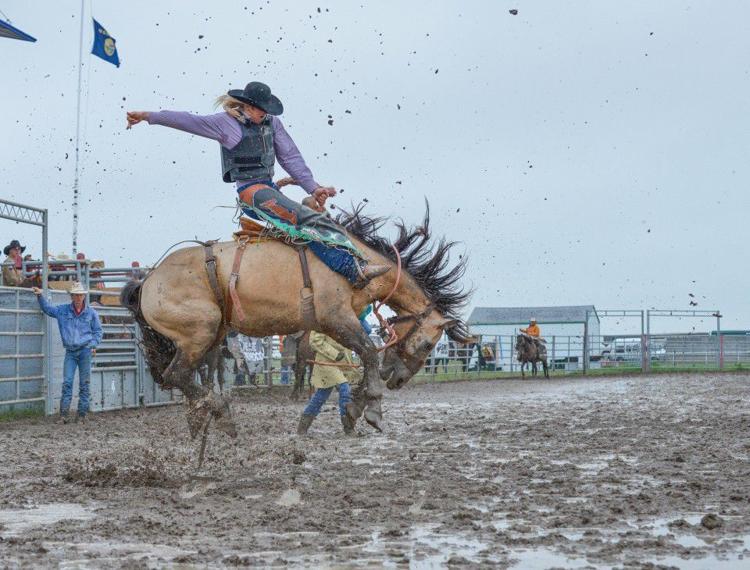 "We want a mix of kids and we like putting Indian kids and other kids together," he said. "There's prejudice on both sides, although that may not be the right word. More, like misunderstandings, really. They don't understand each other's culture. This helps."
On the day of the Bronc Riders Festival in Hardin, it had rained all night. The rodeo grounds were a muddy swamp and more rain was falling.
The cowboys didn't care. One rider, after being bucked into the deep mud, had a buddy clean him off with a horse brush before he rode in the second round.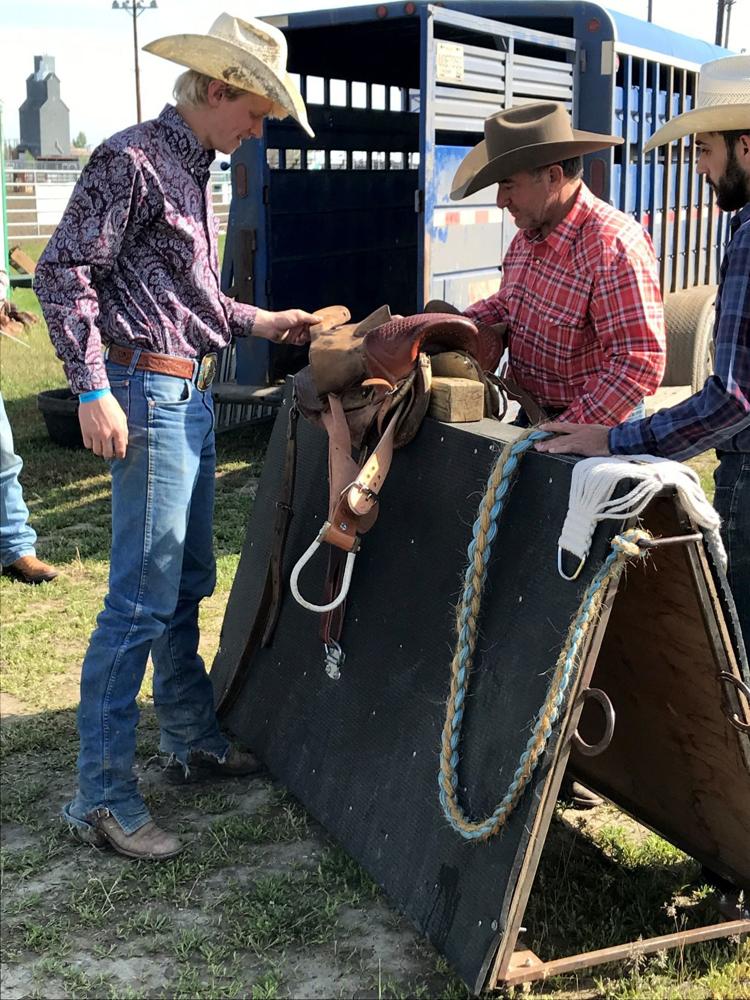 "We're used to this. We ride in all kinds of weather, unless it's tornadoing," said cowboy Jesse Wilson, who drew a horse named Obama in the first round and ended his ride a little muddy.
Elliot Rognlien, the 29-year-old trying to earn his way to a pro card, said the free rodeo school helped a lot, even though he was already an experienced bronc rider.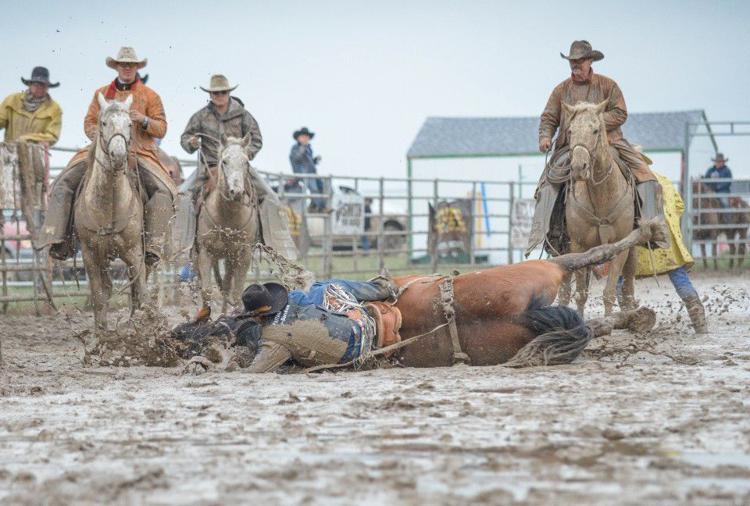 "The school puts you through a lot of really basic stuff, there's a lot of repetition," Rognlien said. "But, that's good, because it's got to work subconsciously. You don't have any time to think, because if you're thinking about it, you're probably already bucked off."
Bronc School-10.jpg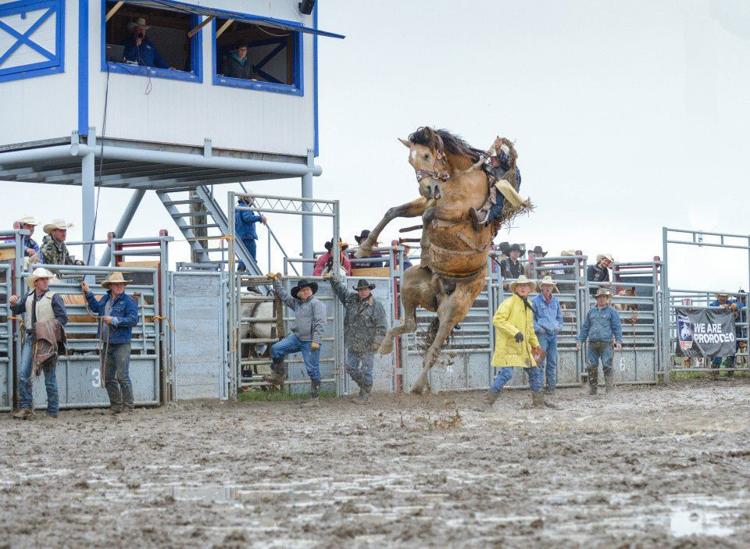 Bronc School-13.jpg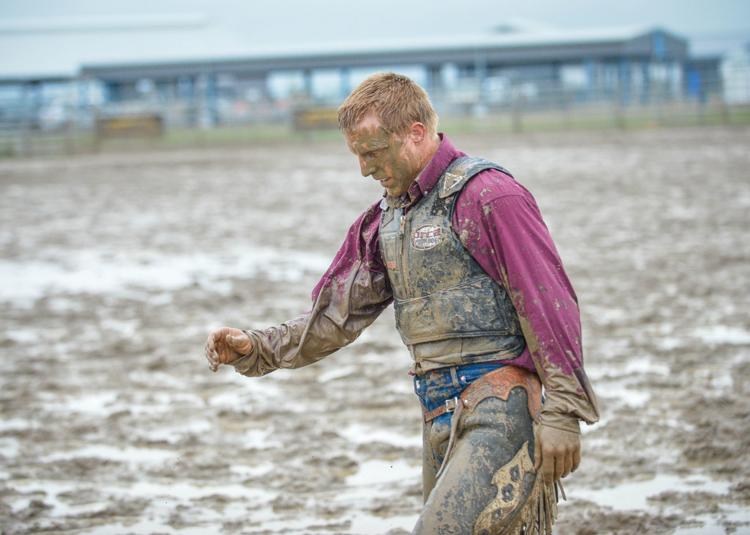 Bronc School-4.jpg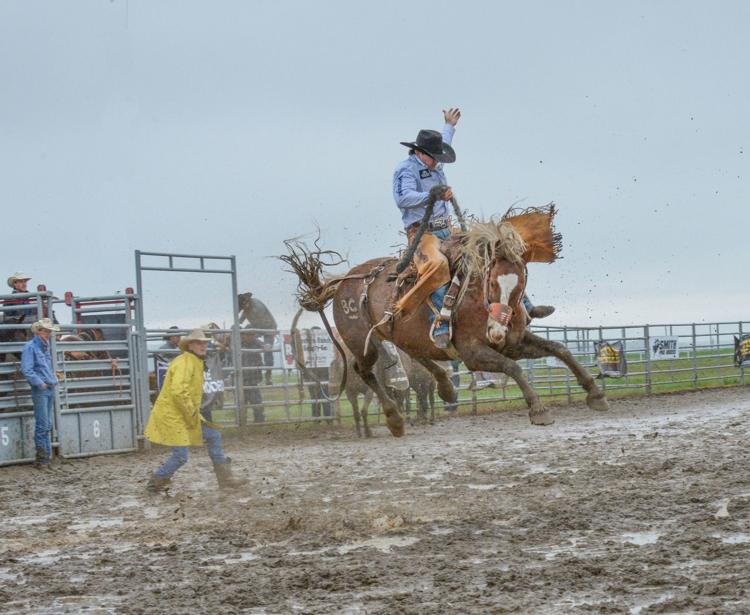 Bronc School-6.jpg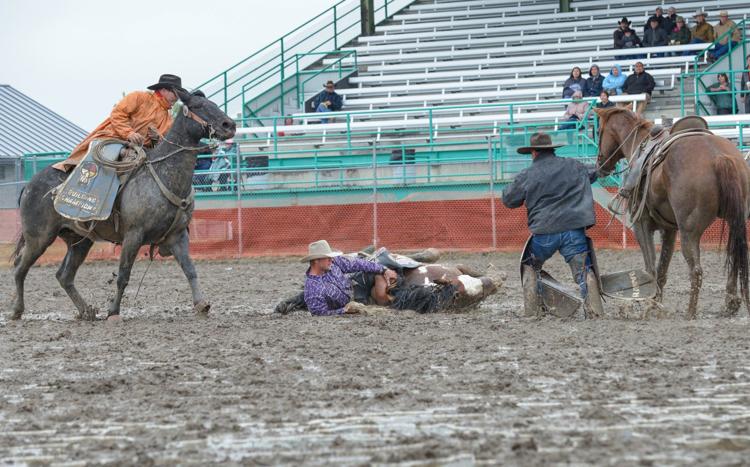 Bronc School-7.jpg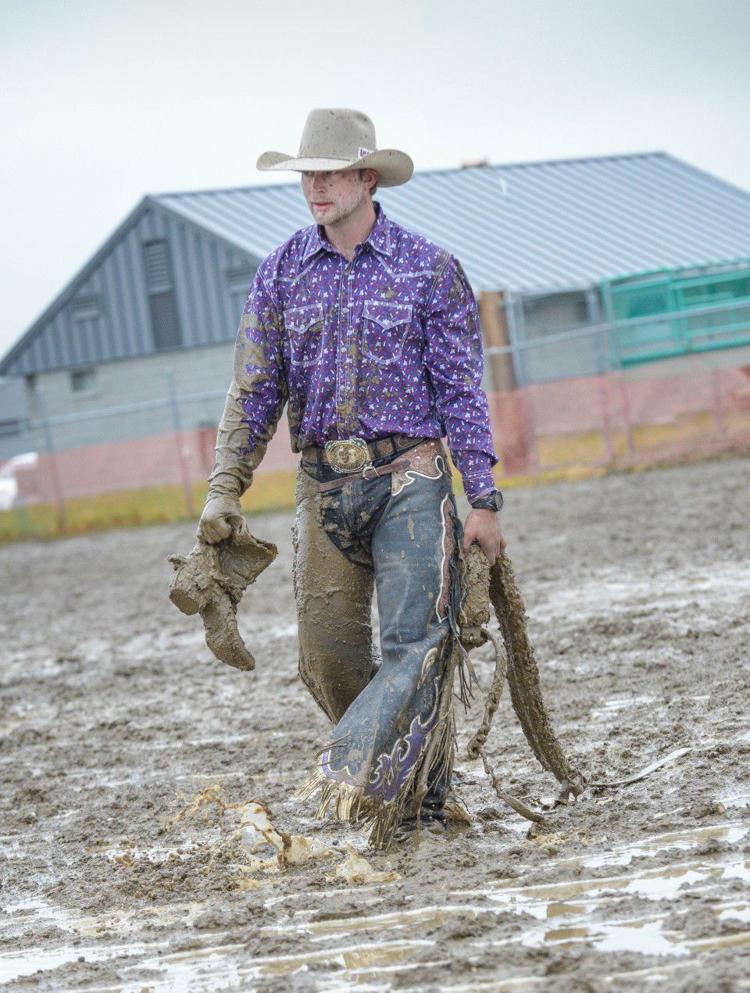 Bronc School-12.jpg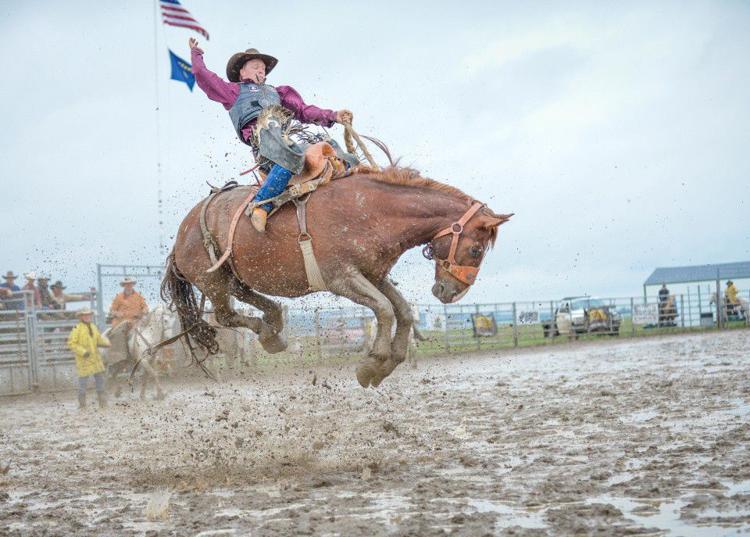 Bronc School-8.jpg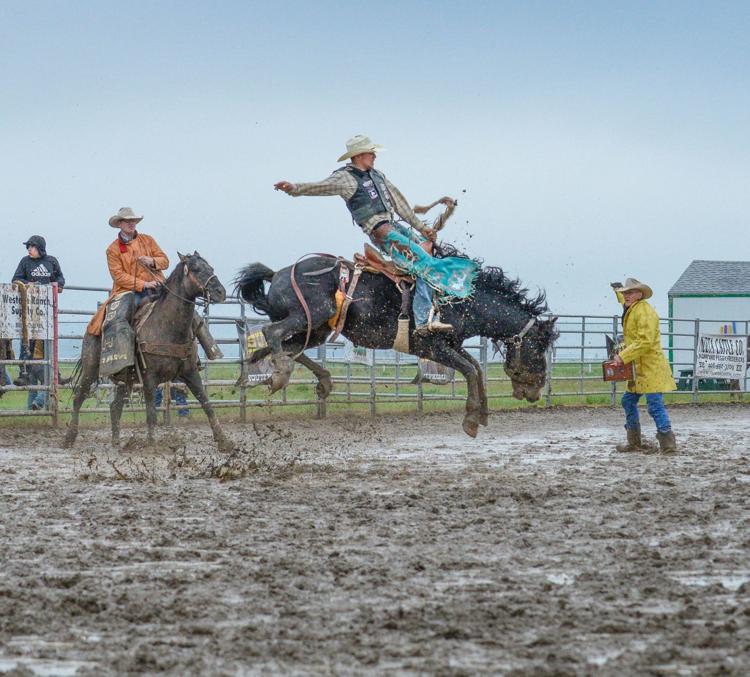 Bronc School-14.jpg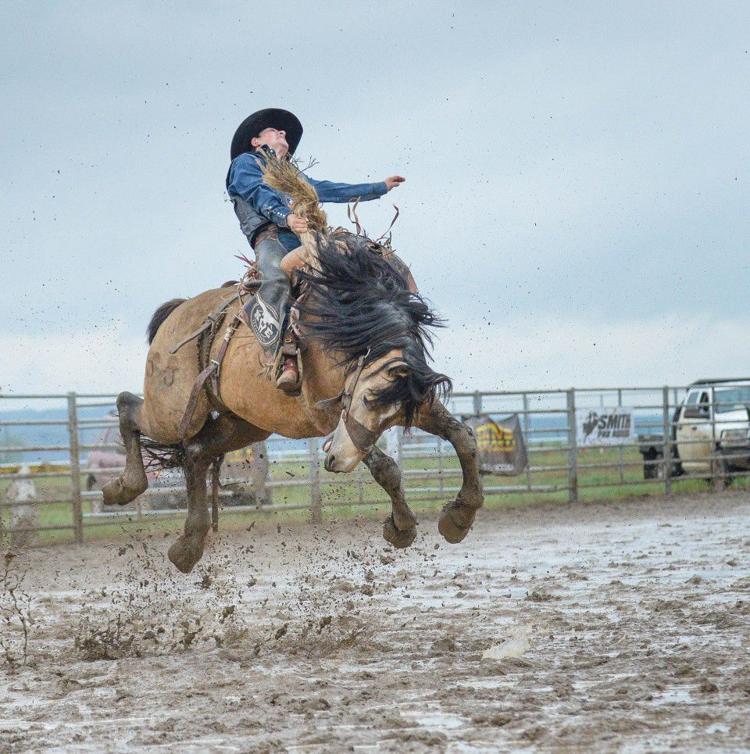 Bronc School-5.jpg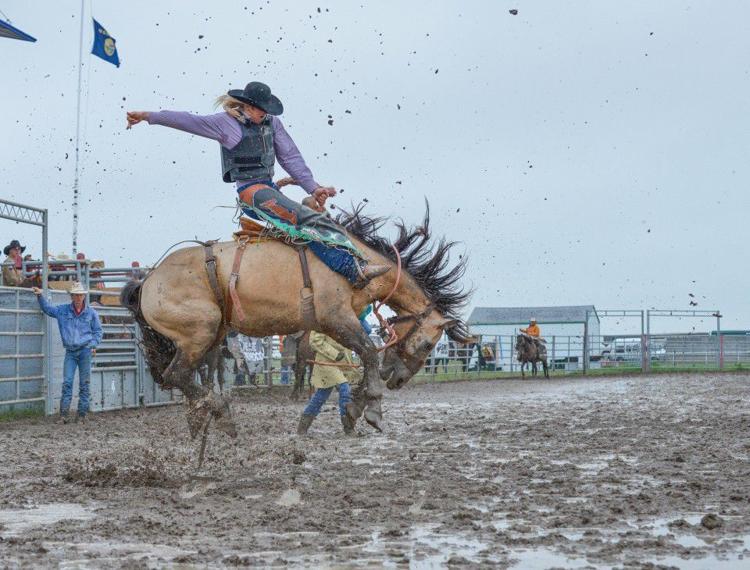 Bronc School-3.jpg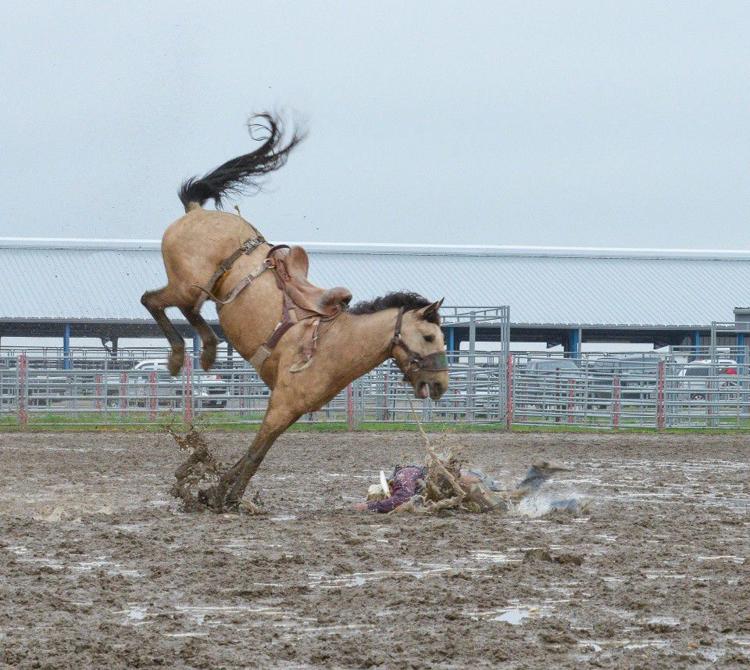 Bronc School-15.jpg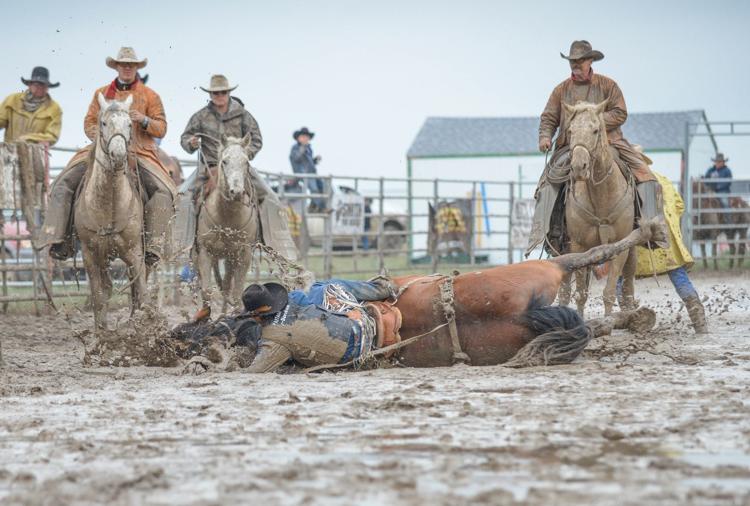 Bronc School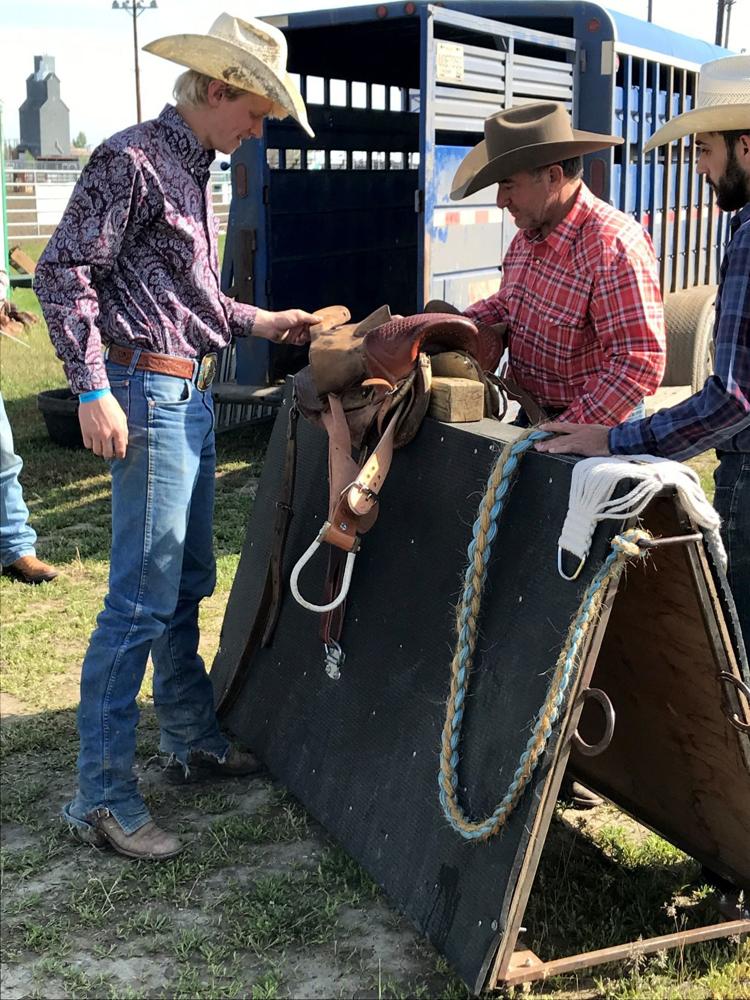 052919-loc-rodeoyouthprogram2.jpg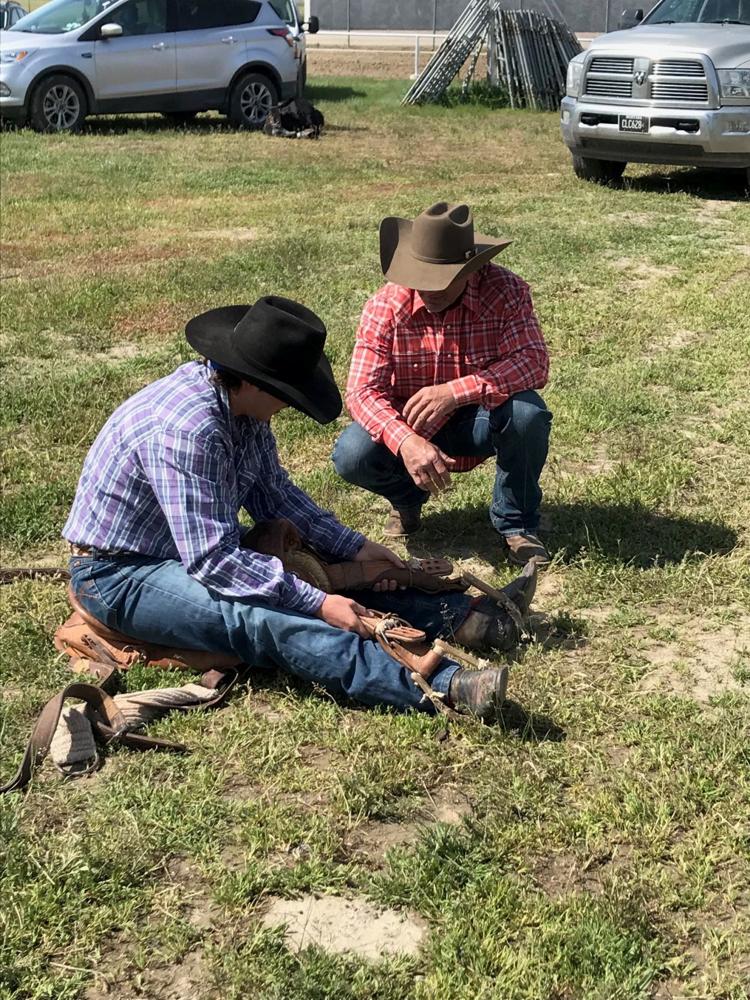 Thomas Reeves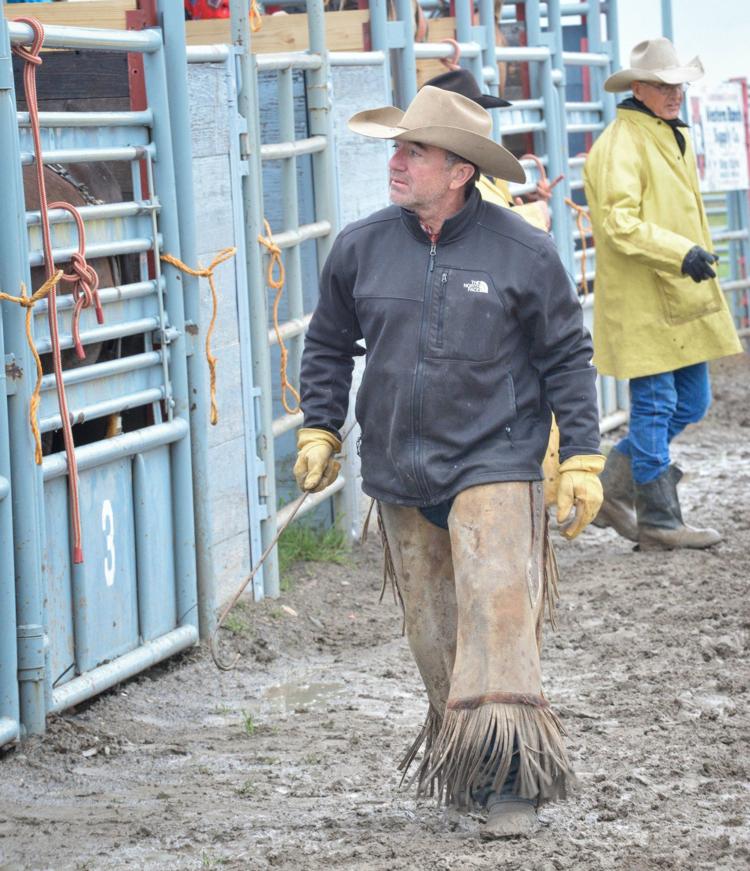 052919-loc-rodeoyouthprogram3.jpg