NEW YORK — Hudson Yards still has a trick or two up its sleeve.
On Wednesday, the development on Manhattan's far west side, marked by shiny high-rise buildings and the Vessel, a curiously shaped landmark with a lot of stairs, presents a new offering.
One hundred floors up and more than 1,100 feet in the air, Edge has built-in bragging rights: It is, after all, the highest outdoor observation deck in the Western Hemisphere. Take that One World Observatory and Willis Tower.
The outdoor space edges (get it?) out into Manhattan, approximately 80 feet, with head-spinning 360-degree views of the city's skyline and beyond.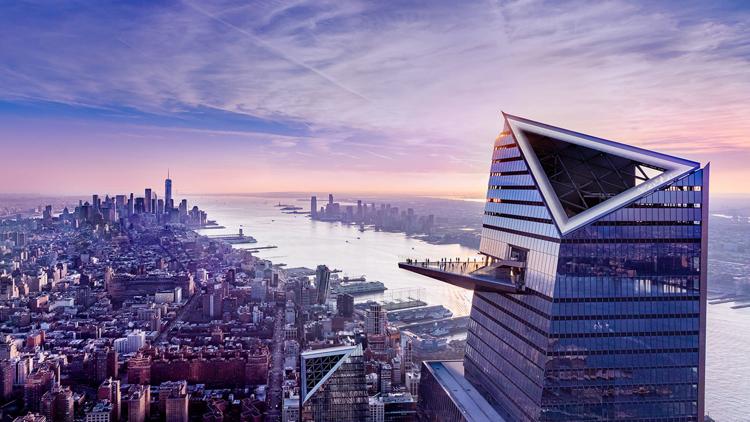 Adrenaline seekers will want to make a beeline for the triangular glass floor at the center of it all, the space's indisputable showstopper.
The glass floor, CNN has been told, is basically indestructible. You can jump up and down on it, lie flat and watch the cars moving below like ants. Or you might simply marvel at how surprisingly challenging it is to take that first step — even if you're not afraid of heights, even if you know the floor is totally solid.
Walk on the glass, take a picture for Instagram or just enjoy a flute of Champagne (well, in this case, a plastic cup because safety first) as you look out over Manhattan, New Jersey and Brooklyn.
The-CNN-Wire
™ & © 2020 Cable News Network, Inc., a WarnerMedia Company. All rights reserved.
Need to get away?
Start exploring magnificent places with our weekly travel newsletter.