Trisha Yearwood: Garth's Leading Lady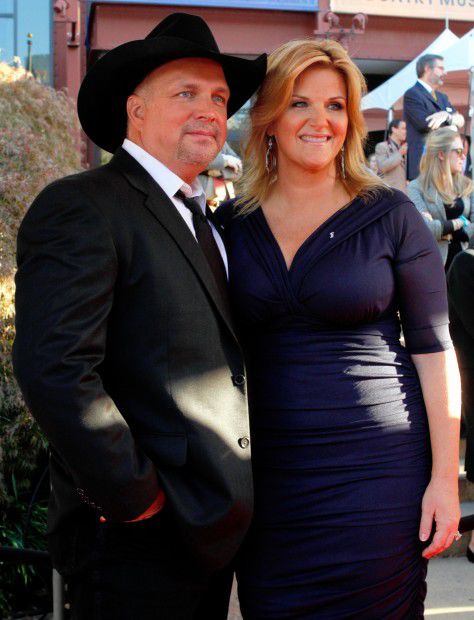 Country star Trisha Yearwood dreamed of being famous from a young age.
But it wasn't until she was in her late 20s that her 1991 debut single, "She's in Love with the Boy," reached No. 1 on the Billboard Country Chart and that dream was realized.
Garth Brooks' charm was not far away from Yearwood's fame. He co-wrote "Like We Never Had a Broken Heart" on her 1991 debut album.
Fast forward seven years, five more albums and two compilations, Yearwood hit the road with Brooks for his second World Tour in 1998, which included a stop in Billings. Brooks was featured in Yearwood's two most recent albums at the time with duets "In Another's Eyes" and "Where Your Road Leads." The former was performed at many stops along the tour and won a Grammy for Best Country Collaboration with Vocals the same year.
The award-winning song continues on as part of Brooks' third World Tour set list with one major difference: Yearwood is more than a featured artist; she is Brooks' wife and an acclaimed cookbook author, lifestyle guru and TV personality.
Her most recent studio album, "Christmas Together," is a collection of Christmas duets with husband Brooks. It was released in November 2016 and is the country couple's first album recorded together. Yearwood told People magazine in May 2017 that her goal is to release new music in 2018.
The multi-talented country singer is set to bring her best hits to the Billings stage for a second time with songs like, "XXX's and OOO's (An American Girl)," "How Do I Live" and "Georgia Rain," along with aforementioned "She's in Love with the Boy" and "In Another's Eyes."
Yearwood, known on social media for her love of coffee, may post a Facebook Live video while in Big Sky Country. Search the hashtag, #TsCoffeeTalk, when Brooks and Yearwood visit June 9-11 to see if she's indulging in some Magic City java.