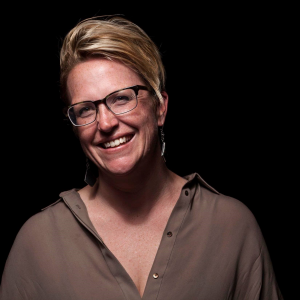 Anna Paige
Arts and Entertainment Reporter
Bio

Arts & Entertainment Reporter at The Billings Gazette.
The restaurant is projected to reopen on Sept. 25. "So far I love it more than ever," said manager Christian Reinker.
MetraPark will open the doors 90 minutes early, at 5:30 p.m., and will have 18 entrances – 14 on the main level and four on the lower level – to accommodate the crowds.
The film, shot in Billings and Butte, centers on the experiences of Rae, a 22-year-old Jewish woman and descendant of Holocaust survivors who becomes the target of anti-Semitic harassment while living in Billings. 
"Filmmakers are quite resilient. It was impressive to see how many people made stuff while in their home and separated from everything," said festival founder Brian Murnion.
Montana is one of only two states where Kristin Chenoweth hasn't performed, and she'll check it off her list Sunday at the Alberta Bair Theater in downtown Billings.
"Extraction: Art from Beyond the Abyss" features artists from around the world creating art centered on social and environmental consequences of resource extraction.
Nicholas Rogers is host of the ParNicularly ReNiculous Variety Show, taking place monthly at Kirks' Grocery, 2920 Minnesota Avenue. 
"Extraction: Art on the Edge of the Abyss" is on display at Kirks' Grocery through Sept. 23. 
editor's pick
topical
alert
In what could be described as a buyer's market for employees, there's a glut of unfilled jobs in nearly every sector. To attract workers, many companies are offering higher wages and incentives, yet the workforce hasn't kept pace with demand.
Abigail Hornik creates immersive miniature worlds that are part tribute, part dreamscape, while also commenting on social issues. 
View all