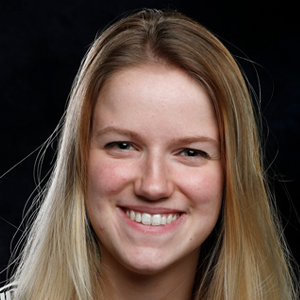 Mari Hall
Health and Business Reporter
editor's pick
alert
featured
Starting Monday, Yellowstone County residents who fall in Phase 1B of Montana's COVID-19 vaccine allocation plan can now schedule an appointme…
editor's pick
alert
top story
Kal's Chicken Coop offers a fast-casual experience selling hand-breaded chicken sandwiches and tenders, hand-punched fries, desserts and more.
When Rick Christianson was traveling for work and got lunch at a Firehouse Subs in Ohio, he was hooked on the idea of opening one himself.
Most of the Highgate Senior Living's 82 residents and a few staff members received the Pfizer-BioNTech COVID-19 shot during a vaccine clinic put on by Walgreens on Wednesday. Long-term care facilities across the state have already started receiving vaccines as part of Montana's vaccine rollout plan.
editor's pick
topical
alert
Montana residents are eager to get a COVID-19 vaccine, and Gov. Greg Gianforte's changes to the state's vaccine rollout plan have caused some …
While grieving her husband's death, Don Luis Restaurant owner Carmen Guerrero-Salazar clung onto his legacy through the restaurant's food and décor. Food Network TV show "Restaurant: Impossible" helped make some changes.
An episode of a Food Network TV show featuring Billings restaurant Don Luis will air Thursday night.
editor's pick
topical
alert
The popular chain restaurant Chick-fil-A is planning a Billings location, most likely on the corner of 24th Street West and Marketplace Street…
Alissa's Russian House with Love at 1212 Grand Avenue opened in October, and offers desserts, coffee, tea and a place where anyone can learn the Russian language.
Hospital chaplain Scott Davies often walks around Billings Clinic asking health care workers and other staff members how they're doing.
View all