Humidity:

57%

Feels Like:

36°

Heat Index:

39°

Wind:

5 mph

Wind Chill:

36°
UV Index:

0 Low

Sunrise:

06:41:27 AM

Sunset:

06:09:53 PM

Dew Point:

26°

Visibility:

10 mi
Today
Mostly clear. Low near 30F. Winds WSW at 5 to 10 mph.
Tonight
Mostly clear. Low near 30F. Winds WSW at 5 to 10 mph.
Tomorrow
Partly cloudy. High 54F. Winds NE at 10 to 15 mph.
Average spring temperatures throughout the U.S. fluctuate dramatically, from a brisk 24.7 degrees Fahrenheit in Alaska to a mild 69.9 degrees …
Stacker explores what spring looks like in every state, from wildflowers in Texas to the New York Yankees' first pitch in the Big Apple.
A spectacular northern lights show dominated the skyline above Lake Toras-Sieppi in northern Finland's Lapland region.
The Dishmans have been living in London, Kentucky, for 16 years, but on March 1, they grabbed as much as they could and fled their trailer as …
On the eve of the one-year anniversary of the tornado that struck Middle-Tennessee, the Lebanon Police Department released dashcam footage fro…
Photographer Nathan Myhrvold created stunning, never-seen-before high-resolution photos of snowflakes. Here's how he did it.
Strong winds caused havoc in areas around Boston late Monday night and early Tuesday morning. Wind could be seen pushing the flames and smoke …
A cold, steady rain fell across much of the Northeast on Feb. 28, gradually melting months-old piles of snow.
As heavy rain pounded the Southeast on Feb. 28, flash flooding led to roads covered with water in Huntington.
Despite the severe cold snap in the middle of February, the seasonal average cold pool area over the Northern Hemisphere was the ninth smalles…
Hail ranging from penny-sized to over golf ball-sized hit parts of Texas still recovering from record cold on Feb. 25.
AccuWeather's Dexter Henry takes a look at how a region's climate can impact wine.
With temperatures climbing 80 degrees just one week after an Arctic blast, families in North Texas are dealing with mold and cleanup issues fr…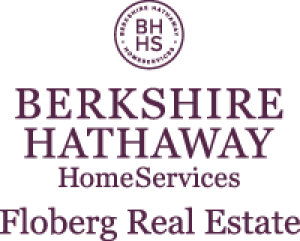 Susan B. Lovely - Berkshire Hathaway Home Services Floberg Real Estate