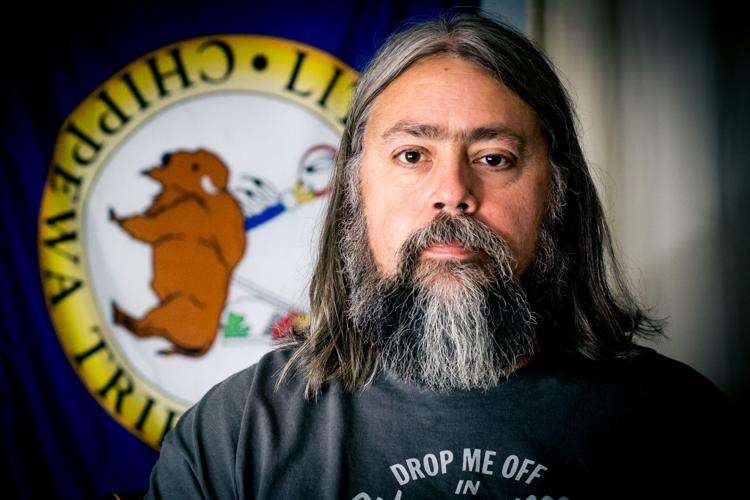 Writer Chris LaTray, a 2018 Montana Book Award winner, is reading poetry daily while he finishes up his next book, "Becoming Little Shell." He shares some of his other daily go-tos during this time. 
What book are you currently reading? Is there a book you are looking forward to pulling off your shelf? What about one you're eager to order?
I'll mention a book that's only been out a couple weeks that I read a month or two ago. It's called "At the Center of All Beauty: Solitude and the Creative Life" by Fenton Johnson. It's beautiful.
What have you been listening to lately? What's your go-to music and why?
I don't listen to music much anymore, but as a fan of both Drive-By Truckers and Pearl Jam I'm obligated to spend some time with their new records. I'm enjoying them both. As for go-to, there is a modern classical composer named John Luther Adams who I've really come to love, particularly his pieces "Become Desert" and "Become Ocean." They are moody and atmospheric and I love that.
What shows or movies are you watching right now? Do you have a guilty pleasure that you'd admit to streaming online?
The only thing I've watched since they closed the movie theaters was JAWS, just the other night. It's a classic. It was the first time the TV has been on since the final episode of Game of Thrones. I hope to never ever get pulled into dedicating so much time to a show again, heh. I like going to movies now and then but my home internet is too awful to live in the modern world of streaming, and I'm thankful for that.
What are you currently creating?
My next book, "Becoming Little Shell," was due at Milkweed Editions two days ago. I was on track and then I got a little derailed and now I'm ... a little behind. But it'll be done before Beltaine!
Is there a poem that has become your go-to during this time, or one you just can't get out of your head? Why?
I read poetry every day and so I'm usually blown away at least once a day. But a friend of mine—Mara Panich, who runs Fact & Fiction Books in Missoula—just learned a couple of her poems will be published this year in a journal called the bitchin' kitsch. That is the best poetry news I can report.
Be the first to know
Get local news delivered to your inbox!