Address
35 Years of Experience
Serving Billings and surrounding areas
Billings, MT 59106
Last Updated: November 7, 2014
About Rambur Construction, Inc.



Welcome to Rambur Construction, Inc.!

Rambur Construction Inc. is ready to help with all of your remodeling needs, big or small! Dale has over 35 years of experience, and is extremely hands on with the design aspect of all remodeling projects. Tell Rambur Construction about your dream project, and we will make it a reality! We specialize in residential and commercial remodeling, roofing, siding, decks, and patios.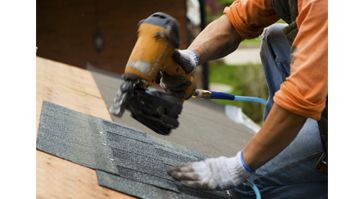 Our services include:

♦ Bath and kitchen remodels
♦ Whole house remodels
♦ General remodeling services
♦ Roofing
♦ Siding
♦ Decks
♦ Patios
♦ And more!

What sets us apart from the others are that we bring creativity to the table and we are hands on with the actual design process. Not only are we able to give customers advice on what is possible for their space, but we tailor each project to the customer - all each being a one-of-a-kind design process!
Trust Rambur Construction, Inc. with your next landscaping or remodeling project. We are serving Billings and surrounding areas. If you have any questions, or to set an appointment, call 406-698-3110 today. You can also email us at: drambur@juno.com. We look forward to hearing from you soon!


Tags: contractor, commercial contractor, residential contractor, residential remodeling, deck installation, kitchen remodeling, remodeling contractor, roofing, roofing contractor, patio, deck, patio installation, remodeling services
Rambur Construction, Inc. Special Offers & Events
Rambur Construction, Inc. Offers & Events
Email Rambur Construction, Inc.