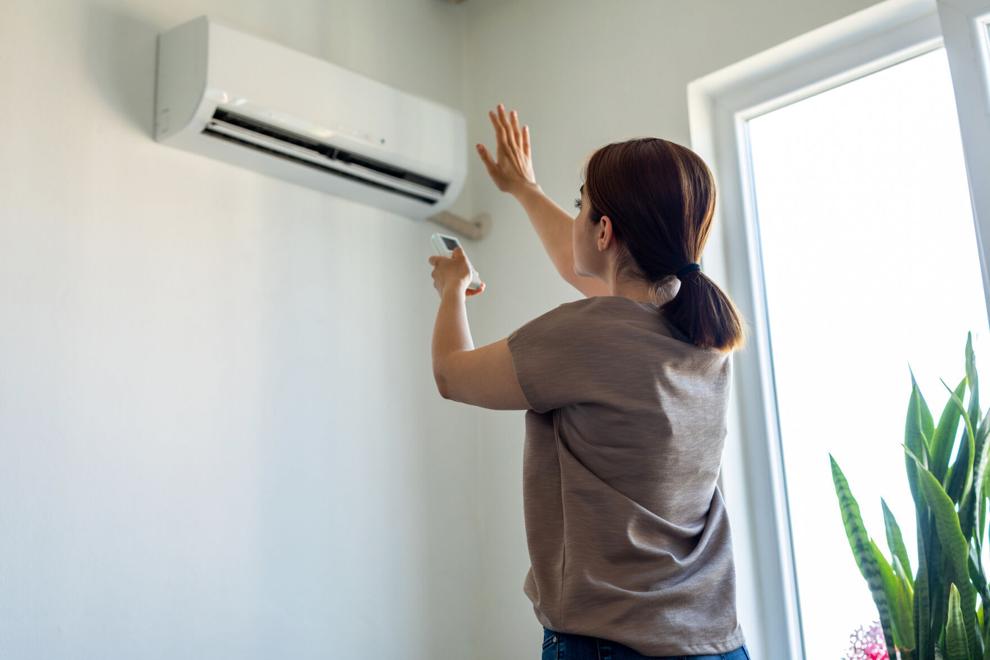 Lower your heating and cooling bills and banish indoor pollutants like dust mites, mold, pet dander, environmental tobacco smoke, cockroach allergens and particulate matter with simple preventive maintenance.
Here are six steps to avoid expensive repairs, save money and breathe easier.
1. Check your filter
Replacing your filter is the easiest and most important way to boost the efficiency of your heating or air conditioning system and improve indoor air quality in your home, says Lenny Earnst, owner of Central Heating & Air Conditioning in Billings, Montana. A dirty air filter can send dirt and pollutants back into your home instead of filtering out offending particles. Change your 1-inch filter every 30 to 60 days in midsummer and midwinter, and every 60 to 90 days in spring and fall. Five-inch filters should be changed about every six months.
2. Summon your MERV
Not just any filter will do, says Earnst. Minimum efficiency reporting values, or MERVs, measure your filter's ability to capture particles. The higher the MERV rating, the better the filter is able to trap specific kinds of particles. "To remove small particles, you want a MERV 13 filter," Earnst says. A MERV 13 filter traps and helps prevent the spread of viruses, including COVID-19, according to the Environmental Protection Agency. Choose a MERV-rated filter in the correct size to maximize your system's effectiveness.
3. Use a common sensor approach
"Have your flame sensor cleaned," advises Earnst. "A flame sensor does just what it sounds like, senses the flame from your furnace. If the sensor doesn't detect the flame, it will shut the gas off."
To avoid damaging your flame sensor with a harsh cleaning compound, Earnst recommends enlisting a technician for this job. Nuisance lockouts from a dirty flame sensor often happen on the first cold day — you turn your heater on and nothing happens.
4. Clean your condensing coil once a year
Homeowners can do this themselves, Earnst says. Shut off the power to your air conditioning system and flush out the coil with your garden hose. If you live near a dirt road or construction site, or in an area with lots of cottonwood trees, you may need to clean the coil more often.
5. Add a heat recovery ventilator
Add an HRV to your heating, ventilation and air conditioning system. If you live in a newer, airtight home, an HRV is important to introduce fresh air into the house and exhaust stale air out. "This is more efficient than opening a door or window for fresh air and then paying to heat air that might be 10 degrees in the winter," Earnst says.
6. Be proactive with expert help
Save energy and money and avoid costly breakdowns by scheduling preventive maintenance before winter hits and again in early spring. "Get [preventive maintenance] out of the way early so you don't have to think about it," says Earnst.
Call Central Heating & Air Conditioning at 406-245-5424 to have a technician check your filter, clean your flame sensor and ensure your system is working properly. Then breathe a sigh of relief, knowing your indoor air is as fresh as possible. For more information, visit centralheatingandairmt.com.
---
This content was produced by Brand Ave. Studios. The news and editorial departments had no role in its creation or display. Brand Ave. Studios connects advertisers with a targeted audience through compelling content programs, from concept to production and distribution. For more information contact sales@brandavestudios.com.