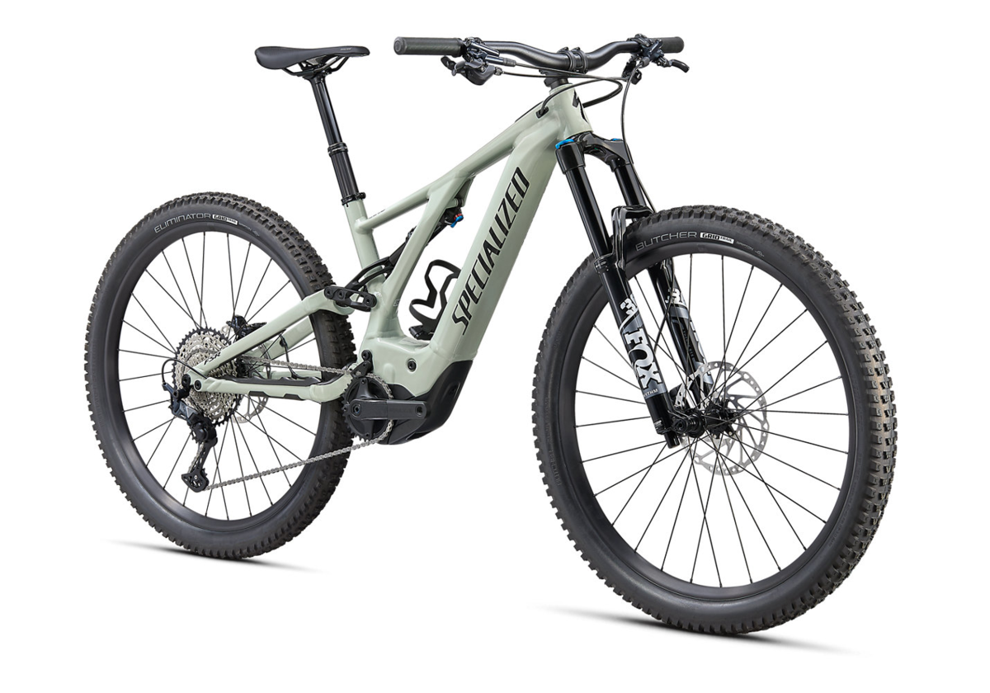 Register to win a $500 Gift Card to use toward a purchase of an e-bike at the Spoke Shop in Billings! Find out more and register before August 15 HERE.
At the Spoke Shop in Billings, Montana, owner Dean Cromwell has seen the following scenario play out again and again.
Baby boomers will bring in a couple of their old bicycles to trade in for new e-bikes. They'll say, "We bought these 20 years ago," but the bikes will look new! When asked if the bikes were stored in the couple's garage for that long, they'll sheepishly admit that they have.
"But here's the cool thing," Cromwell says. "They'll come back in a couple of weeks and say, 'You know, we've ridden these e-bikes more in two weeks than we've ridden our old bikes in 20 years.' E-bikes are that much fun!"
E-bikes, or electronic bikes, are simply bicycles equipped with an electric motor for extra boost, a rechargeable battery, handlebar controls and a sensor. The Spoke Shop sells e-bikes with pedal-assist, a function that turns the motor on when the rider pedals. Sensors gauge how much effort is being exerted and delivers that energy back. The handlebar controls allow riders to turn the bikes on and off and choose the level of pedal assist.
"Think of it this way," Cromwell says. "You pick the levels of assist: If you're in the most-assisted level, basically you're about four times stronger than you otherwise would be."
These days, things are hopping at the Spoke Shop, which has served this vibrant cycling community since 1973 and which also rents and repairs bikes. Since the start of the COVID pandemic, sales of e-bikes have exploded. According to the marketing research firm NPD Group, between 2019 and 2020 e-bike sales rose 145%, more than double the sales of traditional bicycles. Since then, they've continued to outsell other bikes. Here are the top five reasons to get an e-bike.
1. They're easy
For quick trips to the store or meeting a friend for coffee, few modes of transportation beat e-bikes, which are capable of hauling supplies home. Hard to find a parking spot downtown? Not when you're traveling by e-bike!
2. They're fast!
E-bikes are surprisingly fast, capable of speeds of 28 miles per hour in the motor-assisted mode. That's fast enough for quick trips. In a rush and need to get somewhere fast? Just hop on and start pedaling!
3. They're environmentally friendly
Since they're battery-powered rather than gas-powered like motorcycles or cars, e-bikes emit zero noxious fumes. Batteries can power the bikes for an average range of 30 miles before needing recharging by plugging into a home socket.
4. They're economical
E-bikes are much more efficient than motorcycles or cars. The estimated savings on fuel is several thousand dollars per year for people who switch to commuting via e-bike. Additionally, they require less maintenance (which is also less expensive when it is needed). In short, you can do your wallet a favor by traveling around on an e-bike.
5. They're fun
More than anything else, the bikes deliver something most of us are in dire need of. "The best reason to buy an e-bike?" says Cromwell. "They're simply fun!"
There's never been a better time to ride.
The Spoke Shop has been spreading the gospel of bikes since 1973. For more information, visit spokeshop.com.